U.S. NAVY BASES IN BRAZIL - U.S NAVY BASES
6)USN NAF BELEM
---
---
Above, broad view of the Val de Cans Airfield and Naval Air Facility with the ramp with eight Catalinas operated by the US Navy. The airbase was very busy during the war years. Picture by Val de Cans nostalgia.
---
After Amapa, the next base along the Brazilian coast was at Belem. Here, Pan American and Brazilian airlines were operating from two 5,000-foot paved runways at Val de Cans and from a seaplane base in Belem harbor. Housing and fueling installations for the Army were well underway, when naval construction began on September 22, 1942.
---
Two paved parking areas, one hangar, and personnel structures were built to provide for the operation of six patrol bombers. The Navy took over two warehouses and four 5,000-gallon gasoline tanks, all locally owned. A seaplane ramp was also built, the facilities, as completed on March 10, 1944, being adequate for the basing of 18 planes, either sea - or land-based, a connecting taxiway having been constructed from the facilities to the seaplane ramp.
---
By the summer of 1942 the U.S. Army was already hard at work converting the existing Pam American and Brazilian airlines facilities at Belem for military use. Belem is located on the south bank of the Rio de Para in the state of Para in northeastern Brazil. Two existing 5,000 foot paved runways at Val de Cans and a seaplane ramp in Belem harbor, as well as housing and fueling installations at both sites, provided a basis for a U.S. Navy development.
---
Naval construction began on 22 September 1942 and included a seaplane ramp, additional hangars and other support structures. NAF Belem was established on 26 November 1943 as a support facility aboard the existing U.S. Army field at Belem.
---
The base was located on the south bank of the Amazon River. The seaplane tender Humboldt (AVP 21), followed by Barnegat (AVP 10), provided support for VP-94 until shore-based facilities were completed. The facility later supported up to 24 patrol aircraft at a time, or two full squadrons, when VP-45 arrived in May 1944. NAF Belem was disestablished on 15 June 1945 and the facility was turned over to the U.S. Army.
---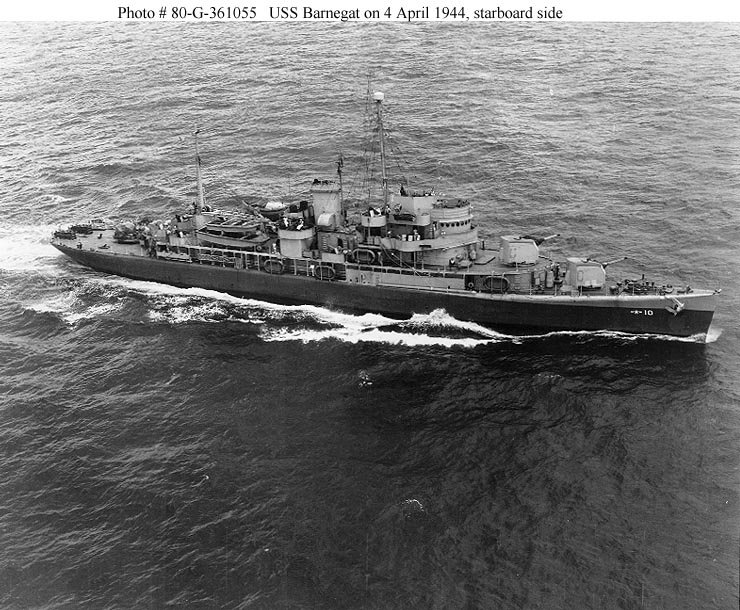 ---
---
Source. Dictionary of American Naval Aviation Squadrons
---
---
The picture above shows a C-47 Dakota from Brazilian Air Force.
---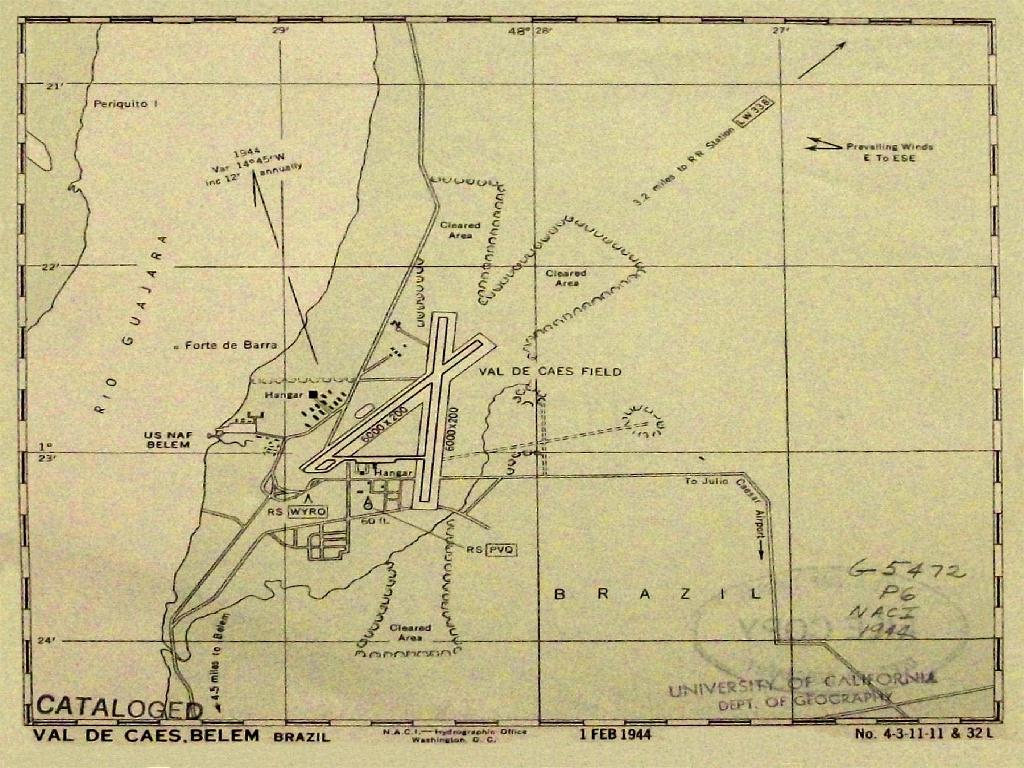 ---
The map depicts details of both runways constructed at VAL DE CANS Airfield
---
---
Men in progress during construction of the tarmac on opposite side of the hangars.
---
---
North American Mitchell B-25 "Chappy" being refueled at Val de Cans Field Belem Brazil. April 1943. Photo Copyright Fold 3
---
---
ATC personnel being briefed before a mission at Val de Cans Airfield Belem 1943. Photo Copyright Fold 3
---
---
Still under construction one C 47 is parked in Nose hangar and Command Control of Belem Val De Cans Airfield. Native laborers are seen on the truck. Photo Copyright Fold 3
---
---
Airplanes B-26 Marauders being refueled at the ramp at Val de Cans Field Belem Brazil circa April 1943. Photo Copyright Fold 3
---
---
Airplane on the line being refueled at Val de Cans Airfield at Belem Brazil circa 1943. Photo Copyright Fold 3
---
---
United States instalations at Belem Brazil War Theatre circa 1943. Photo Copyright Fold 3
---
---
Native mixing concrete at Val de Cans Airfield, Belem April 1943. Photo copyright Fold 3
---
---
Native laborers working on the Tarmac at Belem Val De Cans Airfield. The base was extensively used by US Army Transport, US Navy VP Squadrons as well as by Brazilian Air Force. Photo Copyright Fold 3
---
---
Several aircrafts parked at Belem Val De Cans Airfield. The aircraft seen at right is a RAF A-30 Baltimore. Photo Copyright Fold 3.
---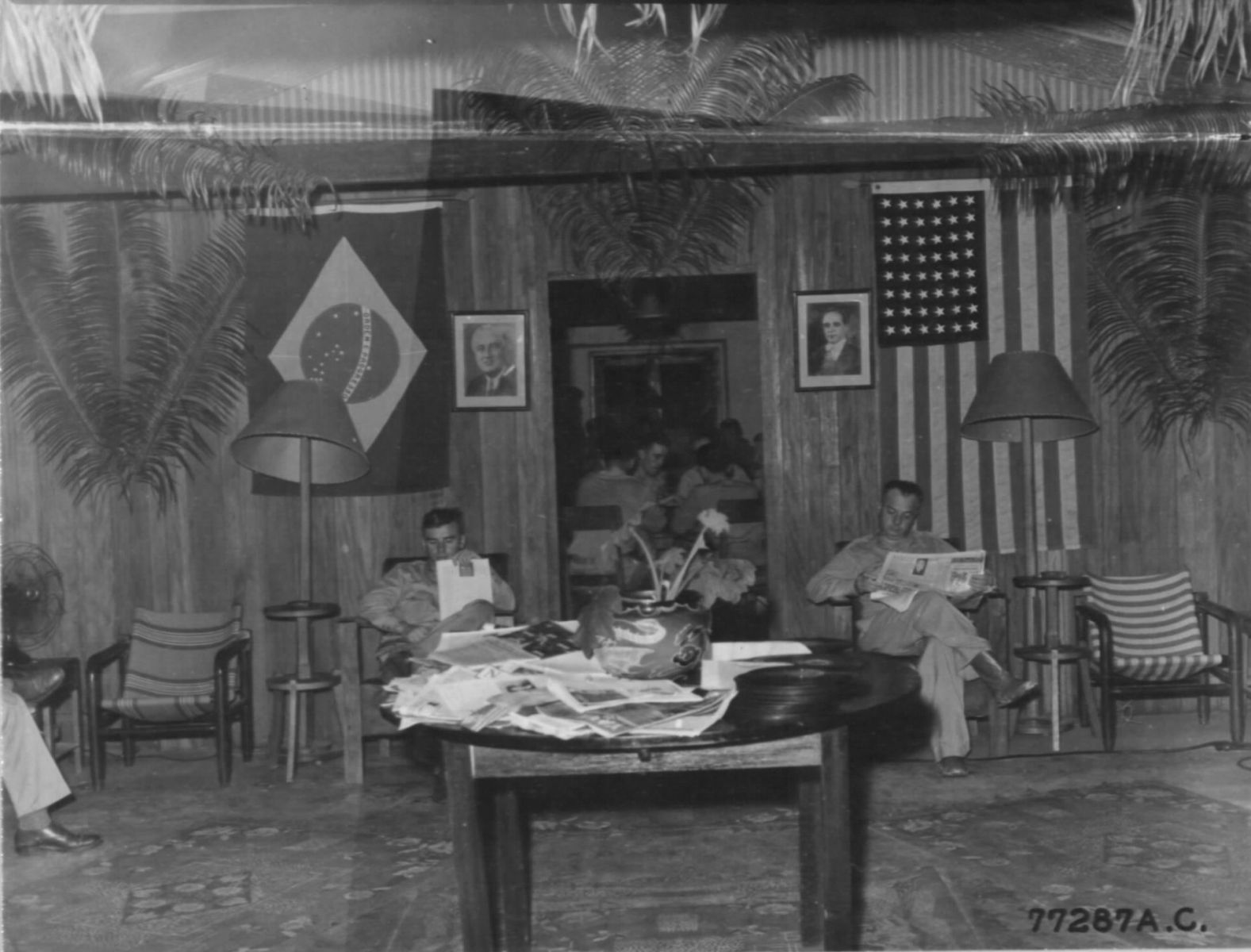 ---
The Officers Club at Belem Val De Cans Airfield. Photo Copyright Fold 3
---
---
Mess Room at Val De Cans Airfield. Photo Copyright Fold 3.
---
---
Newly built Operations and Control Tower at Belem Val De Cans Airfield 1943. Photo Copyright Fold 3.
---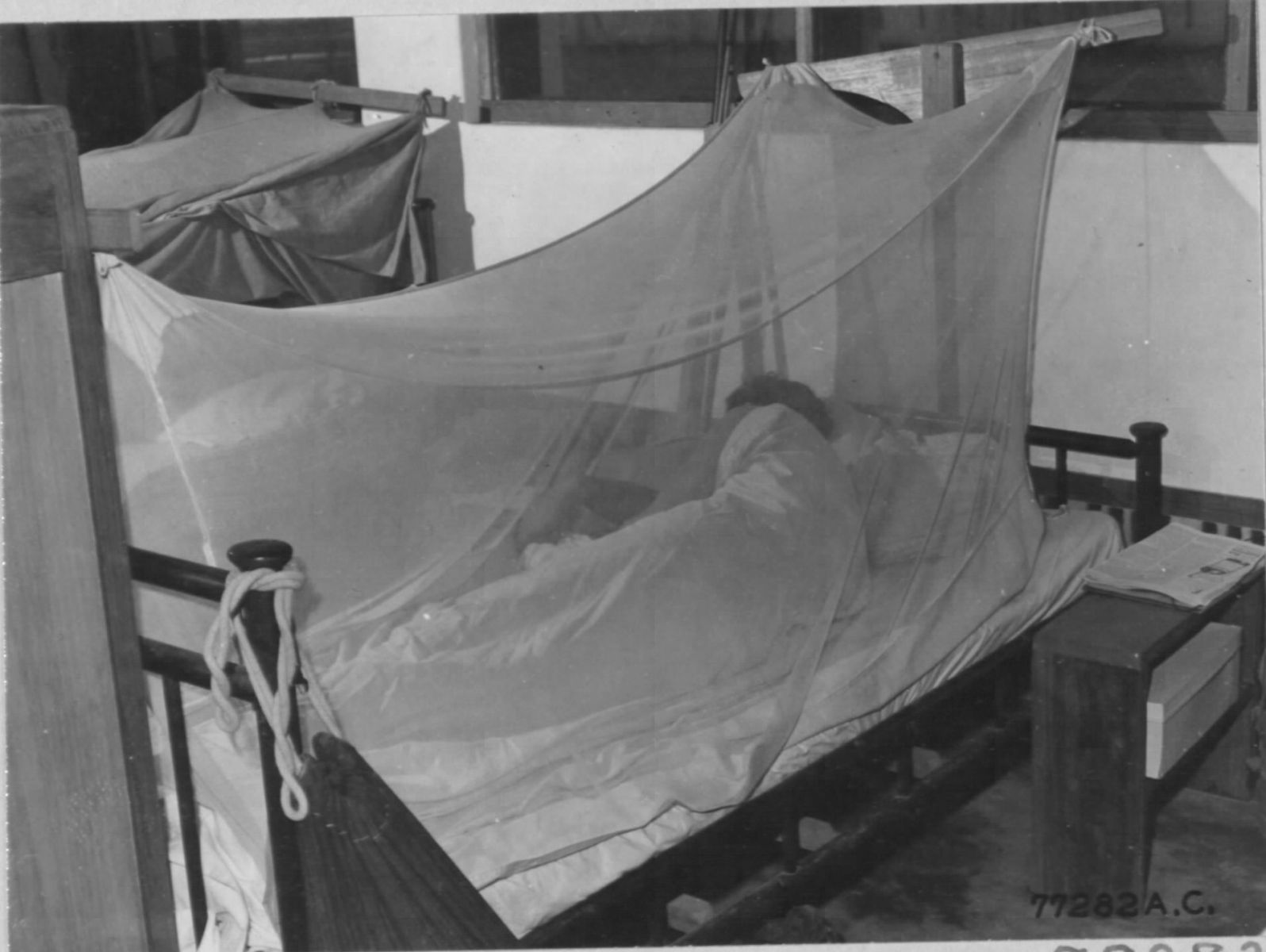 ---
Bedroom with anti mosquitoes net. Photo Copyright Fold 3
---
---
Native laborers laying concrete surface around Operation building at Val de Cans Airfield at Belem Brazil. Photo copyright Fold 3
---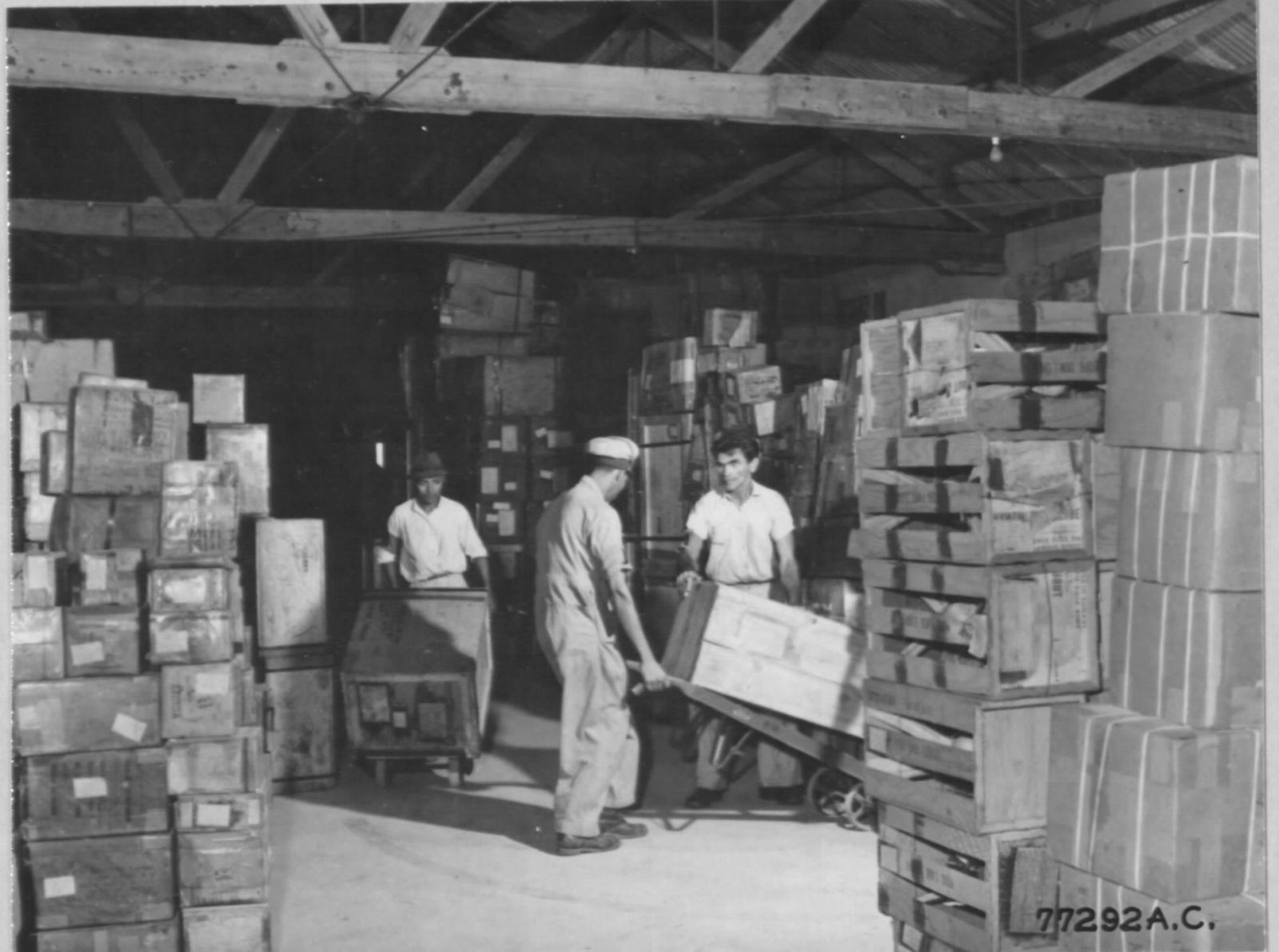 ---
Handling cargo in a warehouse at Val de Cans Airfield, Belem
---
---
Nose Hangar and Control tower at Belem Val de Cans Airfield at Belem April 1943. Photo Copyright FOLD 3.
---
---
Pan Am offices at Belem Val de Cans Airfield 1943. Photo Copyright FOLD 3.
---
A TRIBUTE FOR A NAVY VETERAN WHO RECALLS HIS SERVICE TIME IN BRAZIL
---
Trinidad, I was there about 10 days. Then we got back on that ship I was on, and we took off and went to Brazil. We had about eight bases down there along the coast. I was with Fleet Air Wing 16.
---
When I crossed the Equator, I was beat up. It was part of the initiation. We had to crawl between guys' legs, and as we went through, they hit us with paddles. They made a makeshift pool out of canvas and threw us in there, shaved our heads. The cook was a great big fat guy, and they had him sitting on a throne — King Neptune, he was — and they put orange paint on his belly, and we had to bend down in front of him and put our heads right in the wet paint on his belly.
---
We landed in Recife, stayed overnight, and in the morning they called my name and 11 other fellas. We got on a C-47 and flew to Rio de Janeiro. Boy, what a place that was! It was beautiful! I lived in a hotel for about a month while they were getting a Brazilian air base lined up for us to get transferred to, which was about a mile and a half out into the bay on an island. We had about six bombers there, PBYs and PBMs.
---
After seven months, I got transferred to a base in Salvador. That's in the Brazilian state of Bahia. I was there for about two months working the seaplanes. We'd hang the bombs and depth charges on the racks and take care of the machine guns. Then I went to Fortaleza about four months. There were a couple of blimps there, but we didn't work on them. One of our planes, a PBM, went out one time and they caught a German sub on the surface at night, and as they were diving on it, the Germans shot back at them. They shot our airplane out of the sky, and it crashed and killed eight men. One of the guys had a brother on the base, a flier as well, and when he found out what happened to his brother, he went berserk.
---
From there I went to Belem, which is Portuguese for "Bethlehem." They had a very large Army Air Corps base and a Navy base together, right in the middle of the jungle. We were at the end right where the Amazon River was. We had all PBMs there. Every day they would go out looking for subs.
---
There was a PBM that sank in the river. It was brand new, come right out of Baltimore, came down and landed in the water and circled around to come up to the ramp. It hit a rock under the water and sank. The plane was completely submerged. I saw it happen because I was on the tractor that would go down the ramp to pull these planes out of the water. Took us about a month get it out — engineers, divers and a lot of us on the base helped.
---
All the planes they would build on the East Coast of the states would fly down to Belem and stay there overnight, and in the morning they'd take off and go to Europe and Asia — 300 to 400 airplanes at a time would come down there almost every day. They'd wake us up at 4 o'clock in the morning.
---
Did I tell you I sang a song with Miss America of 1944? Yeah, she was with the USO and they came to give us a show. Me and my friend Ralph Ambrose from Providence, R.I., were in the front row and Miss America said, "You two guys, come up here. We're going to sing a little bit." So we went, put our arms around her — she was in the middle — and we sang "Melancholy Baby."
---
One day I was at the Army PX — we used to go there for coffee and doughnuts — and I saw Gen. Stilwell when he came back from CBI [the China-Burma-India Theater]. They called him Vinegar Joe. He was tough-looking.
---
I also saw Jimmy Doolittle one day in 1945, down at the railroad station in Washington, D.C., waiting for a train. I said to my friend, "Look over there, that's the guy that bombed Tokyo." I was often sorry I never went up to shake his hand or ask him for his autograph.
---
When I was in Brazil, I used to put a request in every couple of weeks to go to the South Pacific. I wanted to go where the action was, but they never sent me. None of us went. After I was eight months in Belem, the war was almost over and they took us back to the states.
I was asked many times: What were you doing down in Brazil during World War II?
We were going out on the planes looking down for German subs. That was our job.
---
Epilogue
Fritz was discharged in November 1945 as an aviation ordnance man third class.
He returned to Bethlehem Steel, working in the open hearth for two years, and then became a brakeman at a Steel subsidiary, the Philadelphia, Bethlehem & New England Railroad. He worked there for 35 years, becoming a conductor, and for all but five years was the legislative representative for the United Transportation Union local. He retired in 1982.
---
He was a Fountain Hill constable for six years in the 1960s.
He married his hometown girlfriend, Betty Brown, in June 1945. She died of cancer in 1982 at age 58. They had a daughter, Elaine Kline, who died of cancer when she was 55, and a son, Scott, who lives in Mountain Top, Luzerne County.
---
In the 1990s, Fritz volunteered at Easton Hospital and Lehigh Valley Hospital-Muhlenberg.
Before moving to Bethlehem, he lived in Wilson and the Moorestown section of Moore Township. He has spent the last 10 years with his companion, Jean Christian.
He belongs to the Bethlehem MORA Club and American Legion Post 0378, and is a plank owner — an original member — of the U.S. Navy Memorial in Washington.
---
---
Bill Fritz marked where he is standing in this picture of a Martin PBM Mariner that sank when it landed in the Amazon River at the U.S. Navy base in Belem, Brazil, in 1944. It took almost a month to raise the now-useless patrol bomber. Fritz was on a tractor waiting to pull it up a ramp when it sank. The picture was taken in September, after salvage. Fritz, 91, lives in Bethlehem.
( BILL FRITZ / CONTRIBUTED/ October 16, 2013 )
---
FOLLOWING PAGES ON THE SAME ARTICLE