U.S. NAVY BASES IN BRAZIL - U.S NAVY BASES
5)USN NAF ARATU BAHIA
---
---
Large view from Aratu with a transport ship on the docks and in the detail on the right side a drydock with two patrol boats under maintenance.
---
The Aratu seaplane base was built on a steep promontory about 12 miles north ofBahia. Its facilities included housing, two timber piers, storage buildings, 20 gasoline tanks of 5,000-gallon capacity each, a ramp, a parking area, a nose hangar, and shops. The base, begun on December 13, 1941, was used continuously after April 1943 for the operation of half a squadron of patrol bombers. A petroleum storage depot was started at Bahia on November 4, 1942.
---
Existing storage tanks and pipelines were available and were interconnected with the new installations, which consisted of two 80,000-barrel and two 10,000-barrel tanks. Construction was completed in ten months. A ship-repair base was established atBahia, in January 1943, for half a destroyer-repair unit. Adequate power was not available, and a power plant was built. As existing facilities were available for docking, storage, and repair shops, the only construction necessary was housing for 56 officers and 756 men. A 3,000-ton floating drydock, built in the United States, was assigned to the base. This base was completed in thirteen months, and fully used. In November 1945 it was decommissioned and the facilities turned over the Brazilian government under Lend-Lease agreement.
---
Contributed by FORSELL, AO3
Dictionary of US Naval Aviation Squadrons.
---
---
Shore of All Saint's Bay and was very busy during the years of 43/44. From there several aircrafts took off for long patrol sweeps and not infrequently had engaged in combat with the menacing U-boats most times undetected shadowing merchants by day to attack them at the darkness.
---
---
Nice view from one ponderous PBM taxiing its way to another long patrol over the South Atlantic.
---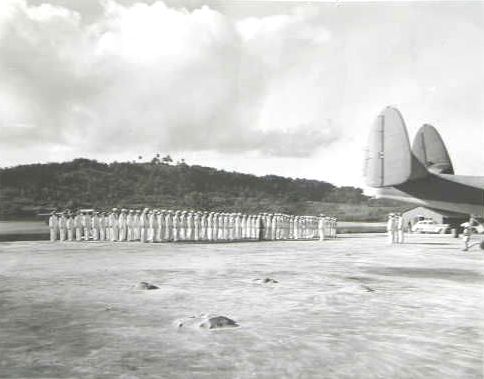 ---
Bahia circa January 1943. At that time the base was fully operational and the arrival, departing and alternating of new VP Squadrons were in a routine basis.
---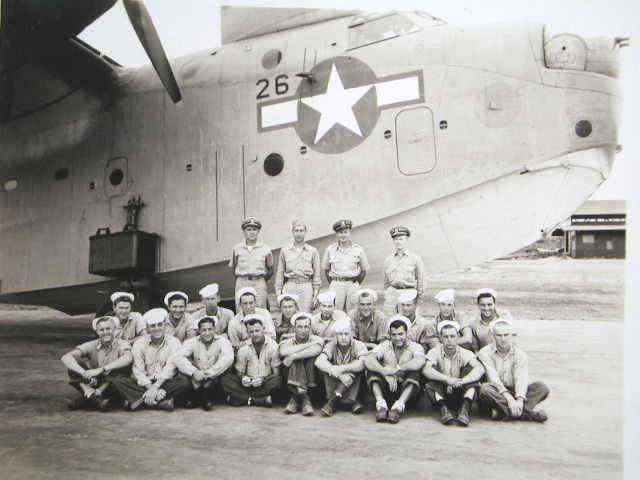 ---
The crew is seen posed at the nose of one Mariner based at Aratu NAF circa 1943
---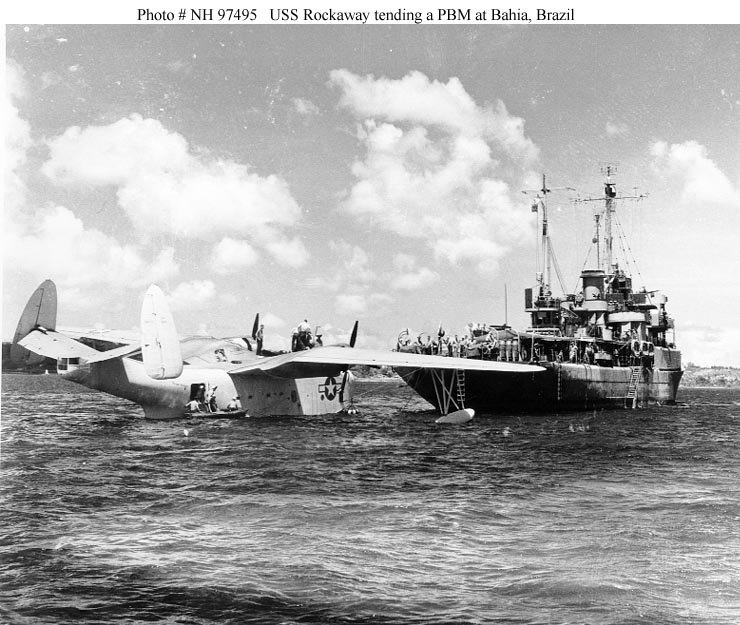 ---
The white livery of the PBM seen being serviced from its seaplane tender following a long, unending ASW patrol missions hunting U- boats, Raiders and Blockade Runners
---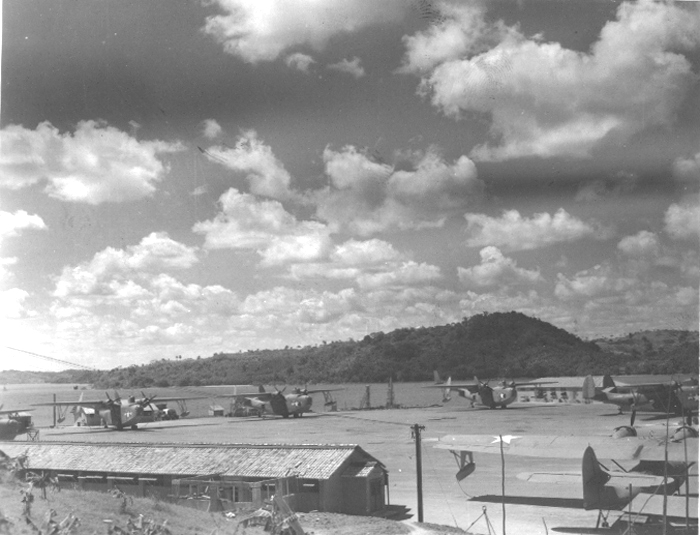 ---
A large view from Aratu seaplane base. From there several patrol aircrafts searched the vast expanses of the south Atlantic. One of them Mariner P 2 from VP 74 located U-161 with decks awash and straddled the boat with the deadly D/C and sank her to the bottom with all hands.
---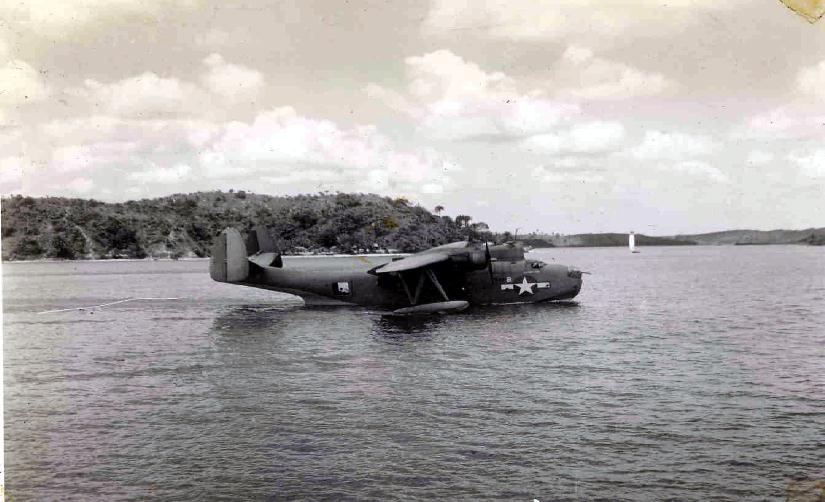 ---
---
In pictures above the PBM Mariner is seen moored somewhere at the large All Saint's Bay at Bahia.
---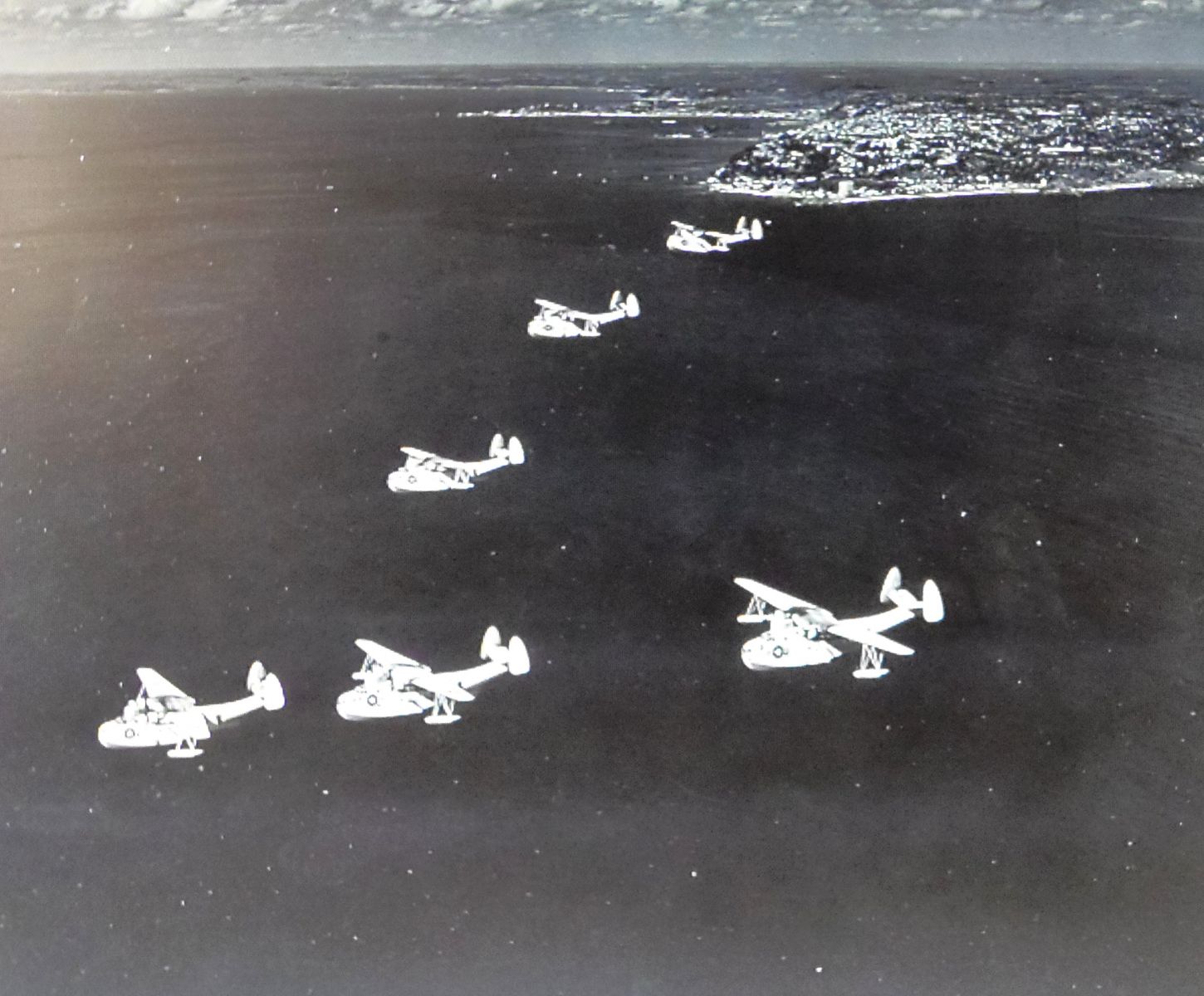 ---
Magnificent view of several PBM upon departure from Aratu heading eastward for another patrol mission. Photo by Charles Ives.
---
OTHER ARTICLES YOU MAY FIND SIMILAR