U.S. NAVY BASES IN BRAZIL - U.S NAVY BASES
8)USN NAF FERNANDO NORONHA
---
Fernando Noronha, a small island 150 miles northeast of Brazil's bulge, became a base for anti-submarine operations in mid 1943. It became known as "The Rock" probably because part of it was reserved as a penal colony for Brazilian convicts. The Rock proved to be a mass of red and sticky mud with incidence of rainfall that could only be described as colossal.
---
The plane captains refused to allow any one to enter one of the 94 Cats without first removing his shoes. But Fernando had a lot on the credit side as well, including such activities as fishing for tuna and barracuda...volley ball, basketball, and baseball, mountain climbing, hiking, and excellent surf swimming. It also served as a training ground for the squadrons newest navigators.
---
Anti-submarine sweeps were often plotted out into the sea to PLE. Fernando HAD to be there when you came in... With somewhere around a hundred gallons of gas left in the tanks. Throughout its career in South America, the personnel and planes of VP-94 have been on duty in almost every coastal community.
---
When the list includes the bases at which 94 officers have served under detached duty orders, a complete Baedeker ( a tourist guide) of Brazil is compiled as witness a squadron letterhead suggested by Lt. Comdr Swenson, but never used because of its necessarily high classification.
---

---
The above picture show US Army / Navy barracks where American troops garrisoned in WWII. The island was converted into a fortress at the easternmost of South American Continent with intense Anti submarine patrol sweeps. Pictures kindly sent by Mrs. Marietta Borges.
---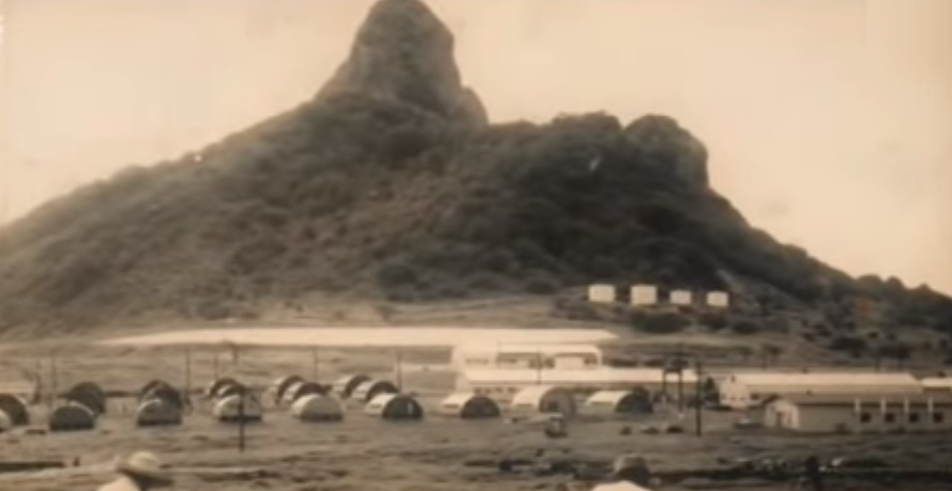 ---
Panoramic view of an array of U.S Quonset huts erected at Fernando de Noronha circa 1943.
---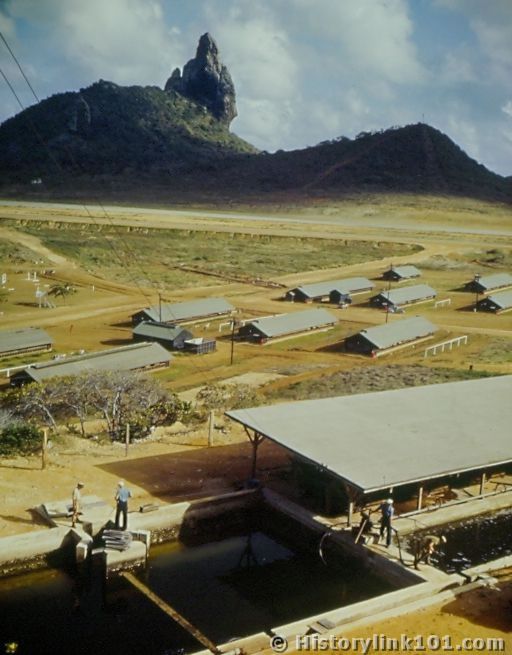 ---
Personnel inspection is held. View of buildings on stations, the paved 5,000 foot runway and in aft, the highest elevation. The"Peak Hill". Morro do Pico.
---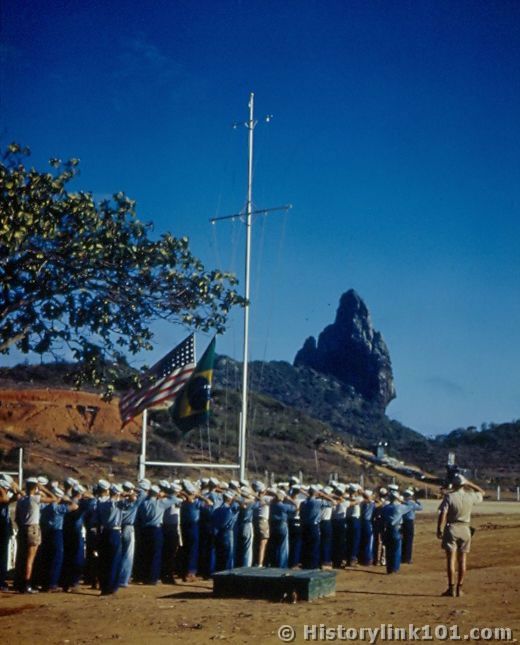 ---
Activities at NAS, Fernando Noronha, Brazil. Brazilian and American flags go up together.
---
---
One lonely US patrol bomber PV 1 Ventura is seen over the island with the Morro do Pico Hill in the center.
---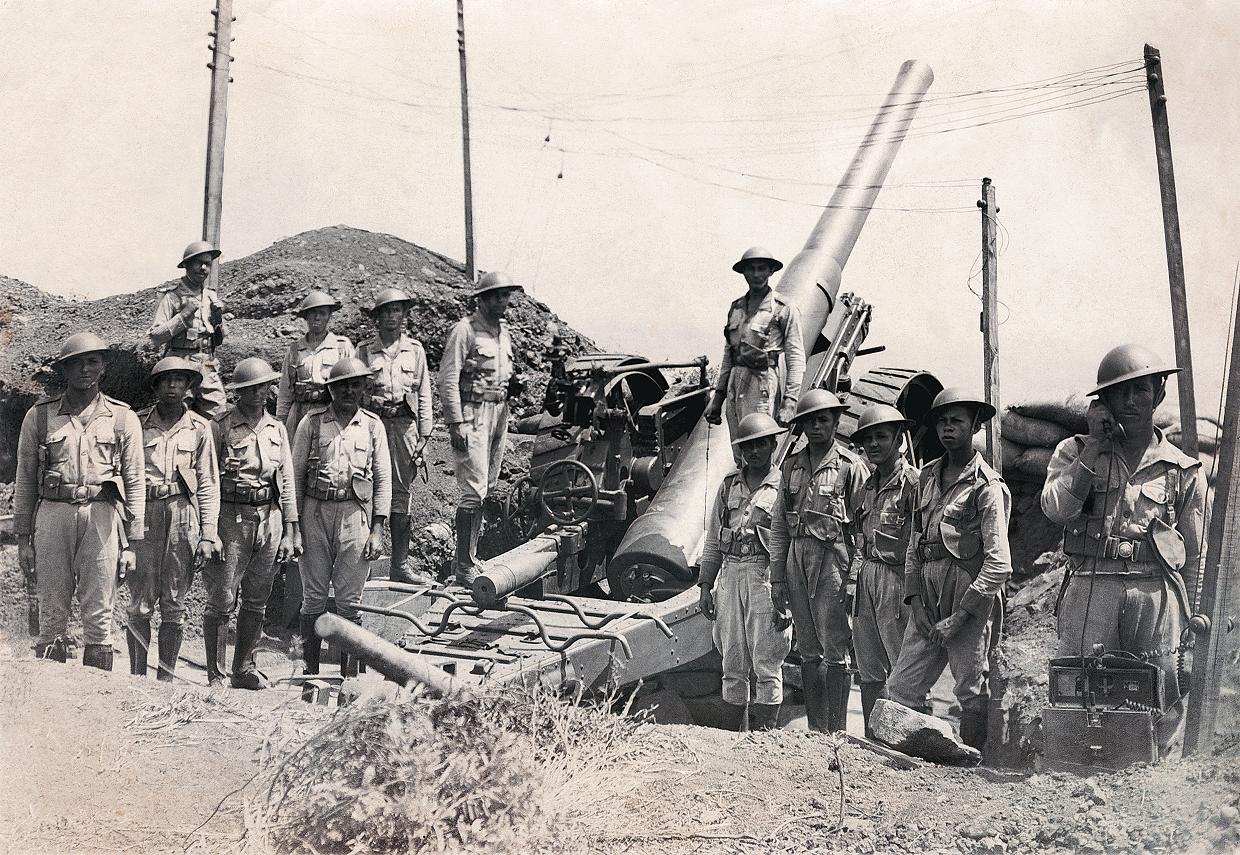 ---
Brazilian detachment around one anti aircraft gun. In 1942 as soon as Brazil declared War on Axis there was a widespread fear that the German and Italian submarines could attack the garrison.
---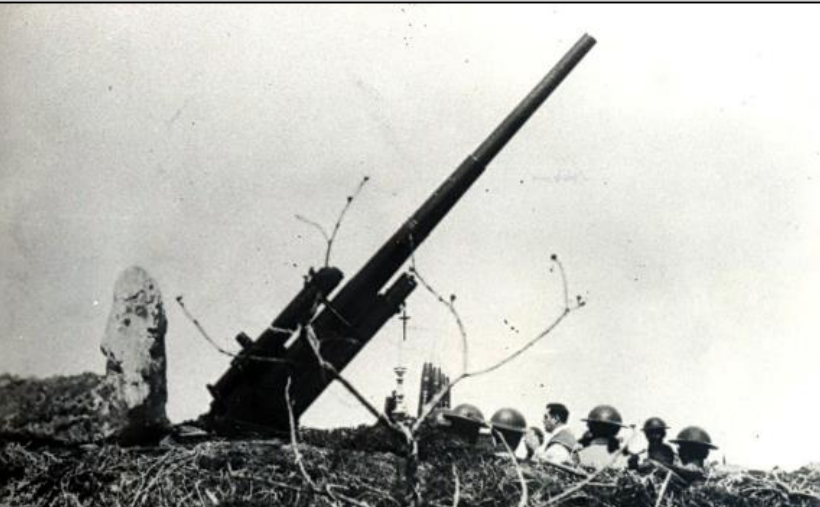 ---
The photo above shows a German 88 mm anti aircraft gun.
---
---
Rare view of one PBY 5 A Catalina from US Navy VP 74 Squadron. One of them attacked and sunk Italian submarine Archimede earlier in 1943.
---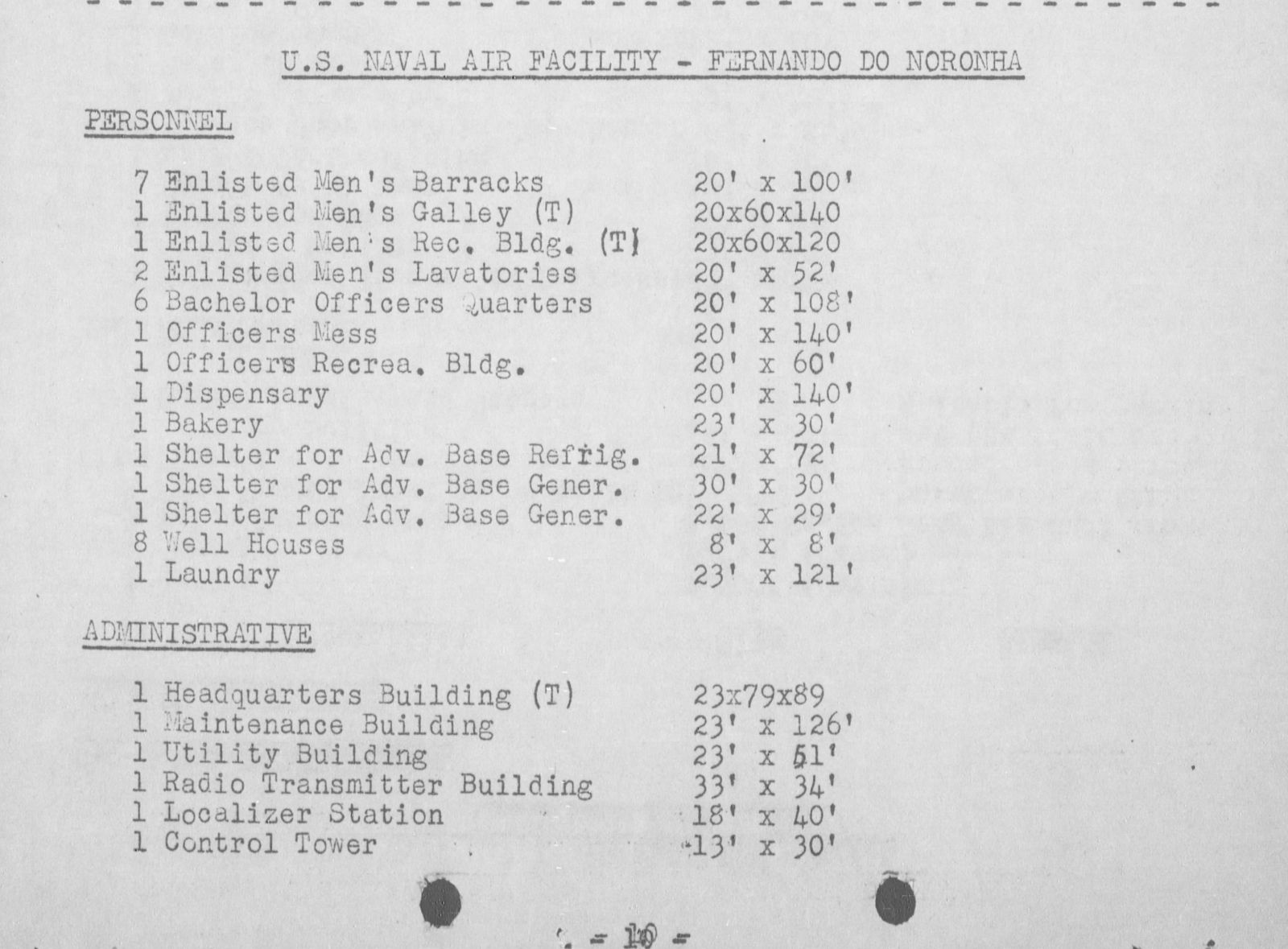 ---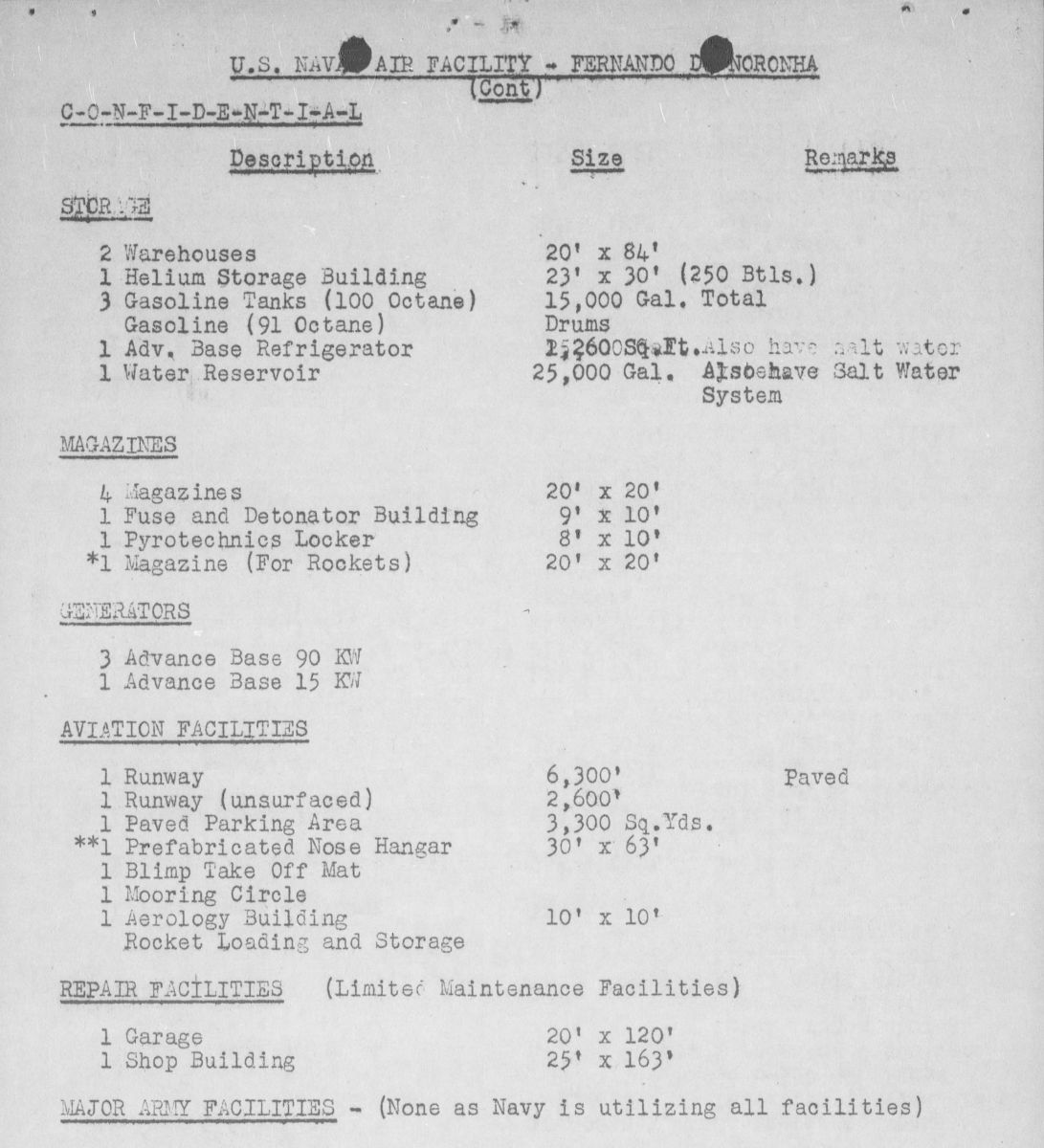 ---
A US Navy Document showing the facilities they built at the island so that personnel could be brought from Mainland. The detailed list of buildings and their specific purposes.
---
OTHER ARTICLES YOU MAY FIND SIMILAR