U.S. NAVY VP SQUADRONS IN BRAZIL - VP SQUADRONS IN BRAZIL
14)VP 83 PBY FOUND OFF NATAL
---
REMAINS OF VP 83 CATALINA FOUND AT SEA 28 MILES OFF NATAL
---
13 JUN 2022.Divers and fishermen located remnants of the PBY Catalina which crashed in the sea some 28 miles from Paranamirim Field. The accident occurred under heavy rain and at night.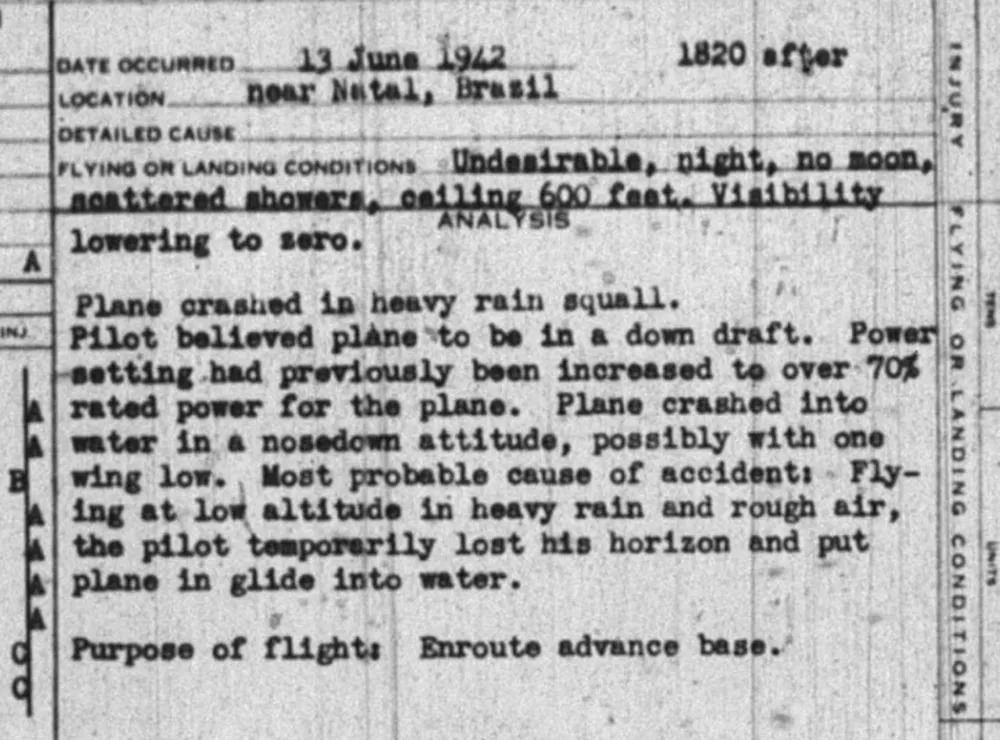 ---
Above, the report made by the US Navy on the accident.
---
---
Remnants of the PBY Catalina found a few miles from Parnamirim Field.
---
FOLLOWING PAGES ON THE SAME ARTICLE