U.S. NAVY BASES IN BRAZIL - U.S NAVY BASES
17)USN NAF SANTA CRUZ
---
NAF Santa Cruz, Brazil—Santa Cruz is located just south of Vitoria, in the state of Espirito Santo in southeastern Brazil. NAF Santa Cruz was established on 15 December 1943 and used extensively by NATS as well as by various patrol squadrons. It was disestablished on 3 September 1945 and transferred to the custody of the Brazilian Air Force.
---
Dictionary of American Naval Fighting Squadrons
---
---
---
One blimp arrives at Santa Cruz after one long patrol sweep over the South Atlantic.
---
---
Despite the size and volume of one Blimp, the same seems tiny inside the German made Zepellin hangar.
---
---
One blimp is carefully pulled out of the hangar for one long and tedious patrol sweep over South Atlantic.
---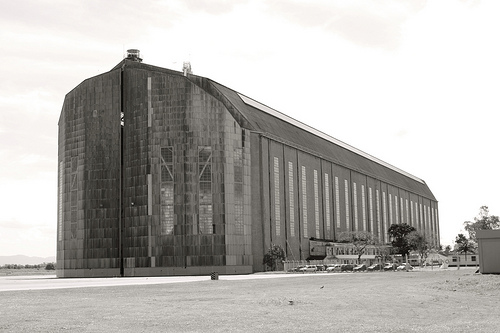 ---
The hangar seen from outside. Photo taken few years ago.
---
---
One SB-17 G from Air Sea Rescue Service. Originally built as a bomber, dozens were later modified to execute SAR missions acrosst he various theaters of the war. Having been fittedt o drop one 27 feet motor boat, eight of these aircrafts were deployed at Natal, Fernando de Noronha, Fortaleza and Belem each one sided by a Consolidated OA-10 supply plane a version of PB5Y A Catalina. The presence of one of the aircrafts in Santa Cruz suggests the same was detached for any special mission or a joint exercise with the Brazilian Air Force.
---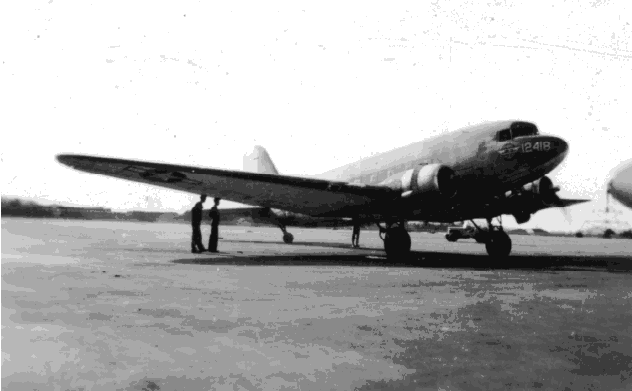 ---
Carrying personnel and cargo, this R4D from Navy Air Transport Service NATS, regurlarly visited Santa Cruz. This one in particular, BuNo 12418, made history beingt he first US aircraft ever to land in the South Pole in 31 OCT 1956. The aircraft is on permanent display at the Pensacola National Museum of Naval A viation.
---
---
During the War dozens of B-29 Squadrons landed at Natal in their long journey across the South Atlantic, Africa and Middle East bound to CBI Theater. However a few ones classified as War Weary returned to the US via Brazilian Northern Airfields. By unknown reasons until today this aircraft was seen at Santa Cruz which by its geographic position was very far from their normal Northbound route
---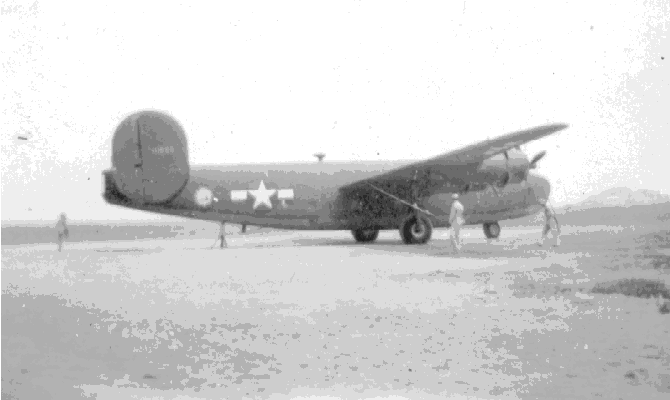 ---
Originally made as a bomber this aircraft above was a modified B 24 to serve as a VIP Transport designated C-87A. Unlike the majority of these C-87's, which could carry up to 25 passengers, the one above was more spacious having only 16 seats. This aircraft was used to carry the US Ambassador Wendell Wilkie in his 51 day journey to Cairo, Palestine, Bagdah, Teheran, Moscow and China. Several others were used by ATC in routes like New York, Natal, Dakar, Marrakesh in French Morocco and Cairo.
---
---
USN blimp from Sqdn. ZP 41 seen at its mooring mast on the front door of the hangar at Santa Cruz. Frequently these crafts numbering 19 which operated in Brazil were driven to Santa Cruz where they could meet an adequate facility for a complete maintenance
---
---
A US Navy K-class airship of Airship Patrol Squadron ZP-42 seen above the mess hall at Santa Cruz Air Base, Brazil, 1944. Photo. https://ww2db.com/image.php?image_id=22982
---
---
In the photo a miscellaneous of aircrafts from Brazilian Air Force can be seen with one USN blimp at the bottom. In the foreground one Vengeance A-35 Vultee from Brazilian Air Force 1st Diving bomb group which also used other Vultee models like the BT 15 and V 11 GB 2 types.
---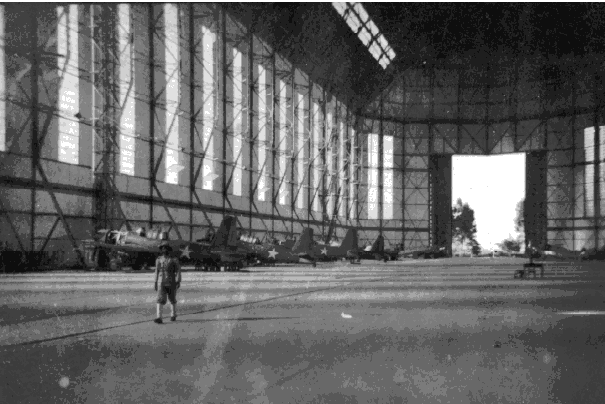 ---
Inside the hangar at Santa Cruz, Four Brazilian Vultee Vengeance A-35 are seen during maintenance having on both sides of the door two V-11 GB-2.
---
FOLLOWING PAGES ON THE SAME ARTICLE