U.S. NAVY BASES IN BRAZIL - U.S NAVY BASES
12)USN NAF IGARAPE AÇU
---
Igarape Açu. On July 26, 1943, construction was started to provide for the operation of two LTA craft at Igarape Assu. There existed at the base two grass runways, 3,000 feet and 1,500 feet in length, respectively, built by the Brazilian Air Force. Personnel structures, storage and maintenance facilities, and a blimp take-off mat were constructed for the Navy under the Airport Development Program. The base was fully utilized by LTA craft. It was decommissioned in April 1945. Two hundred American personnel worked at the base until late in 1945.
---
---
3 Blimps are seen tied to their mooring masts. There were 4 available.
---
---
Aerial view of the old runway at Igarape Açu. The same was abandoned following the departure of the US garrison in 1945.
---
---
Above, remains of one of four mooring masts erected in Igarape Açu used by several blimps.
---
---
Another picture from one one site where the second mooring mast was erected.
---
---
The entrance of the ammunition depot in ruins
---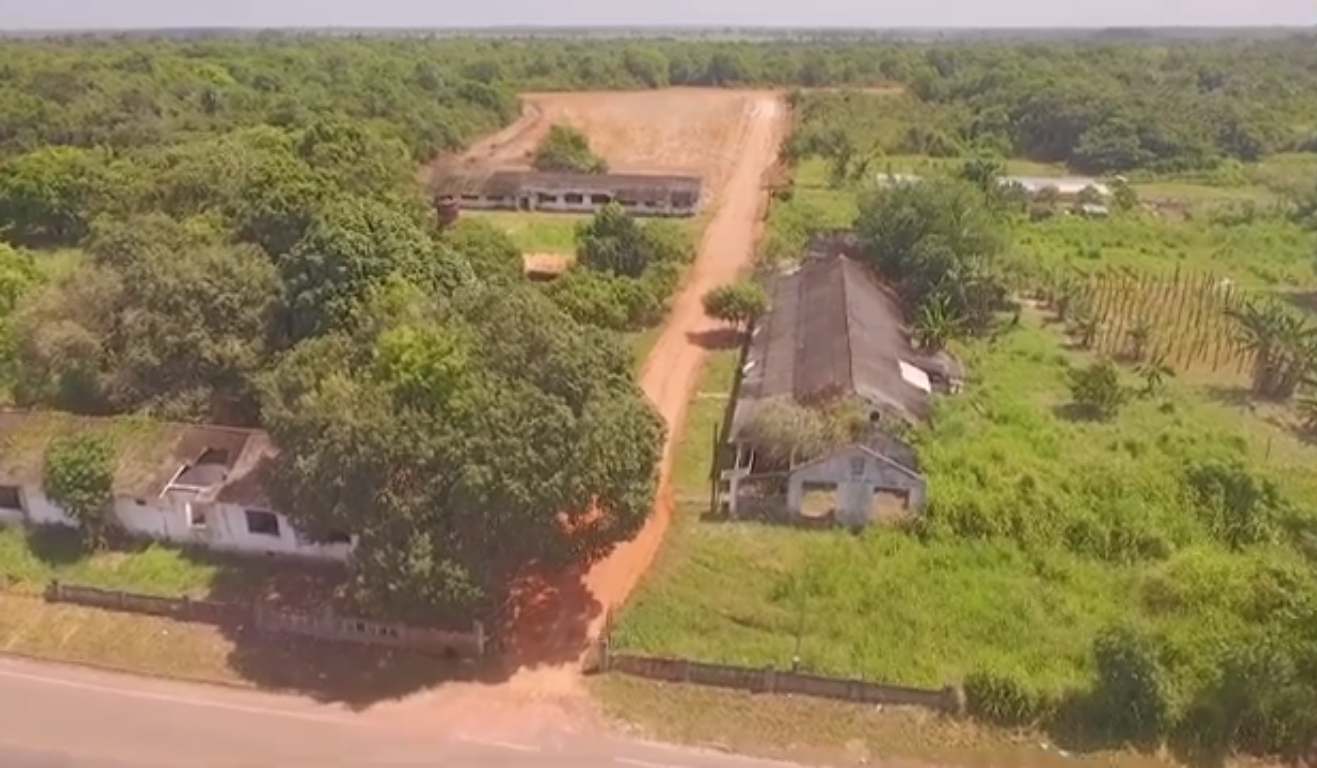 ---
Large view of some remains still visible at the base
---
FOLLOWING PAGES ON THE SAME ARTICLE