SURVIVORS ADRIFT IN SOUTH ATLANTIC * - SURVIVORS
13)SURVIVORS PANAMA
---
---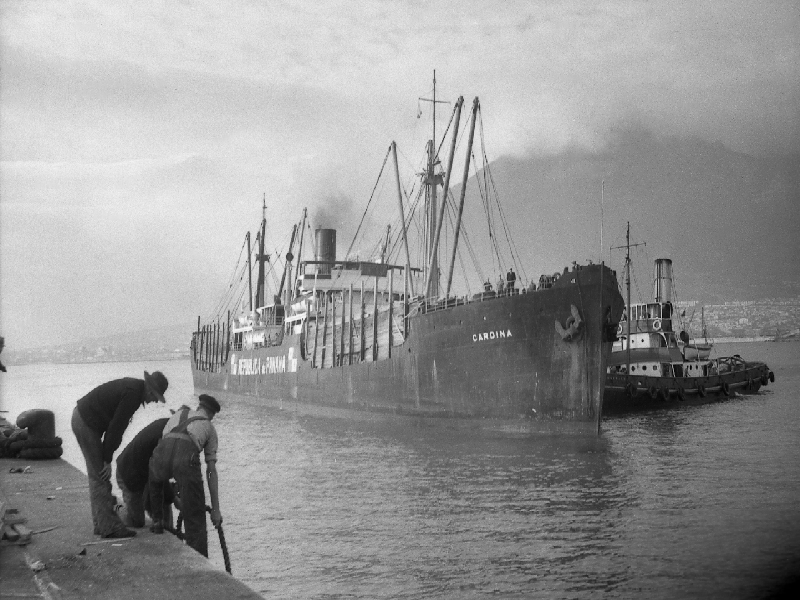 ---
The Panamanian flag freighter, SS Cardina, former names Deuel and Capac, was torpedoed by the Italian submarine Archimede (G. Gazzano) at 1245 local time on June 15, 1942 in position 4-45 N./40-55 W. or about 500 miles NE of Salinas, Brazil, while en route from Buenos Aires to New York with a cargo of 7000 tons of Linseed in bulk. She was unescorted and unarmed and not zigzagging. She carried a crew of 34 and all survived. Among the crew were 17 Americans.
---
The first torpedo hit at 1245 on the port quarter at #5 hold. The explosion caused the Cardina to take an immediate list. The crew abandoned ship a few minutes later. When the ship did not appear to sink all hands returned to the ship within an hour. After a few repairs, the engine was started and the ship got underway. About 1730 local time the engines were stopped and the crew abandoned ship again.
---
It was at this time the Archimede fired another torpedo which struck on the port side tearing a huge hole in the hull. In addition, the sub surfaced and commenced firing her deck gun. Three direct hits were made on the ship's hull. The ship was abandoned in four boats. The Master ordered all boats to head for the Brazillian coast.
---
On June 22nd landfall was made at Salinas. From there they were taken to Para (Belem) aboard the SS Comandante Ripper where they arrived at 1000 on June 23rd. Seventeen of the crew were repatriated to Miami on July 8th via aircraft. The remainder were flown to Miami July 21st on a USAAF plane.
---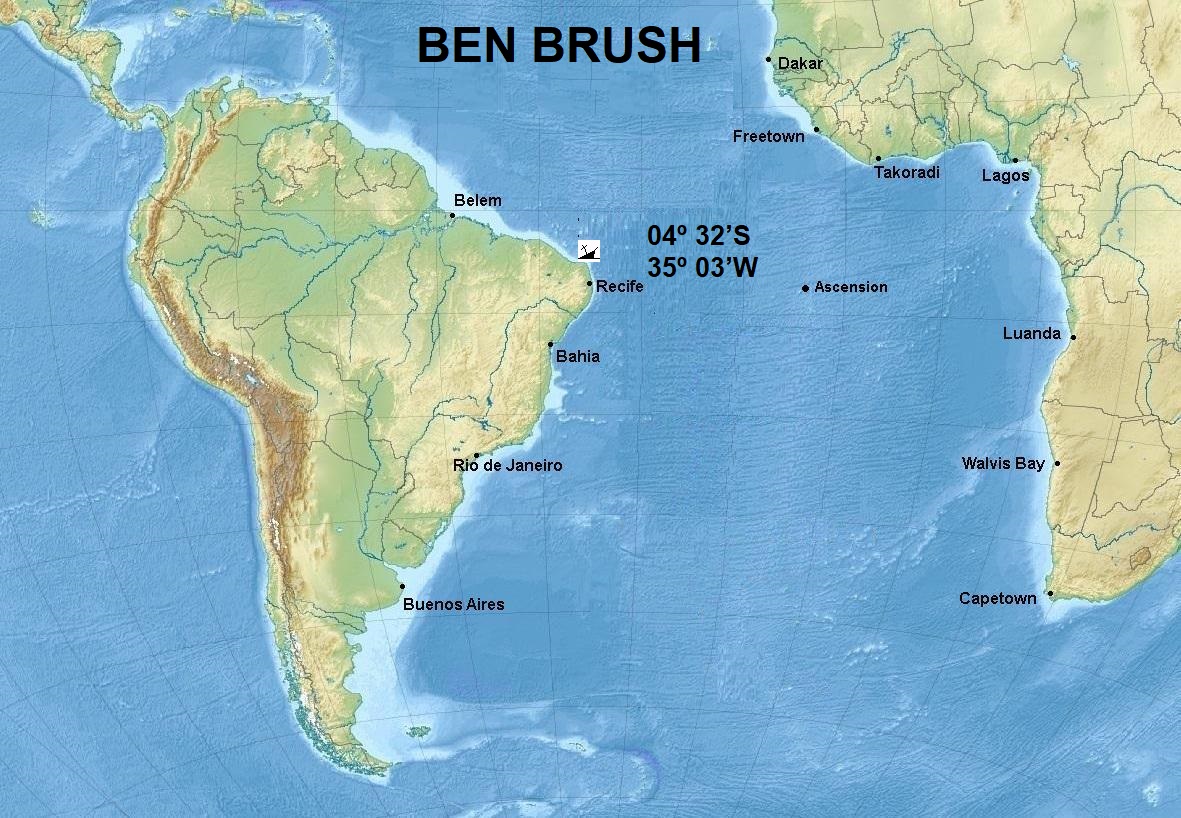 ---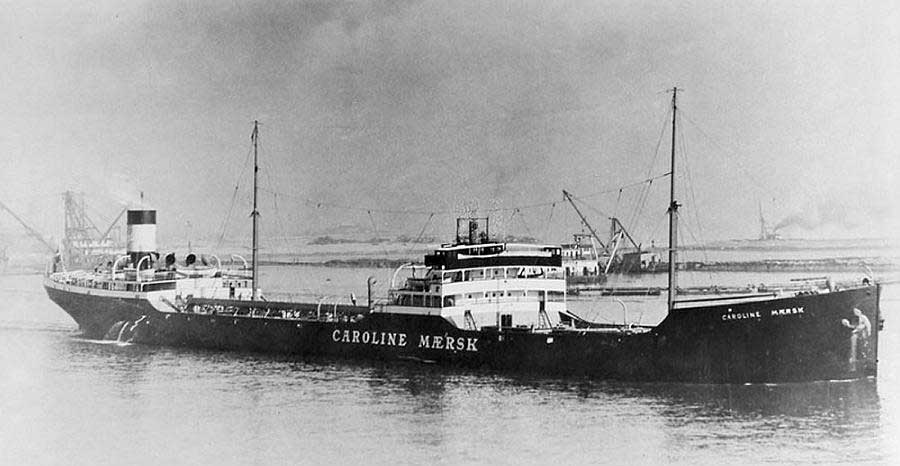 ---
Ben Brush seen as Caroline Maersk
---
At 2328 hours, one torpedo (450mm) was fired from a bow tube at a distance at 800 metres. It hit after 42 seconds but failed to sink her. This was the Panamanian Ben Brush (7,691 GRT, built 1928, ex Danish Caroline Maersk) bound from Aruba for Buenos Aires. Between 2337 and 2349 hours, the submarine used her forward gun to deliver 15 rounds from a distance of 800 metres, claiming a dozen hits and causing further damage.
---
At midnight, the submarine having turned to present its stern, fired two torpedoes (one 533mm and one 450mm) from a range of 600 metres. Both hit, but the target still did not sink. At 0017 hours on 13th of April, the submarine resumed firing with her deck gun, but after 25 rounds 20 of which were claimed to have hit the tanker, Ben Brush was still afloat. At 0102 hors, Pietro Calvi finished off the Panamanian ship with seventeen rounds from her forward gun. Ben Brush finally sank, she had one killed and thirty-four survivors.
---
FOLLOWING PAGES ON THE SAME ARTICLE