SHIPS HIT USA 80 * - U S SHIPS R / S 14
7)SAMUEL JORDAN KIRKWOOD U-195
---
---
---
A sister Liberty ship
---
---
Built 1942
---
Tonnage 4,360 / 7,191 tons
---
Cargo: Ballast
---
Route: Suez - Durban - Capetown - Bahia, Brazil - Paramaribo - USA
---
Sunk 07 MAY 43 by U-195 on pos. 15º 00"S 07º 00"W
---
0 Dead
---
70 Survivors
---
At 01.37 hours on 7 May, 1943, the unescorted Samuel Jordan Kirkwood (Master Samuel Olsen) was hit by one torpedo from U-195 about 125 miles southeast of Ascension Island. The U-boat had missed the ship that was zigzagging at 12 knots already with two torpedoes about 20 hours before and since then chased the ship.
---
The third torpedo had been spotted by a lookout on the port beam, but could not be avoided and struck on the port side just aft of the #5 hatch. The explosion opened a 20 feet hole, destroyed the shaft alley and steering gear and caused the aft gun platform to collapse.
---
The engines were secured and the six officers, 36 crewmen, 25 armed guards (the ship was armed with one 5in, one 3in and eight 20mm guns) and four passengers (repatriated seamen) abandoned ship in four lifeboats and one raft. The ship immediately sank after a coup de grâce hit at 03.52 hours. On 17 May one USAAF crash boat spots boatloads of survivors (41-man merchant complement, 25-man Armed Guard and four passengers and taken in tow for Ascension Island.
---
By Samuel Jordan Kirkwood (American Steam merchant) - Ships hit by German U-boats during WWII - uboat.net
---
---
Above, one of the Crash Boats USAAF stationed at Ascension Island to rescue crewmembers from sunken ships. Photo 4ba8cd479f93ecb4e8c54c207dc68c46.jpg (600×471) (pinimg.com)
---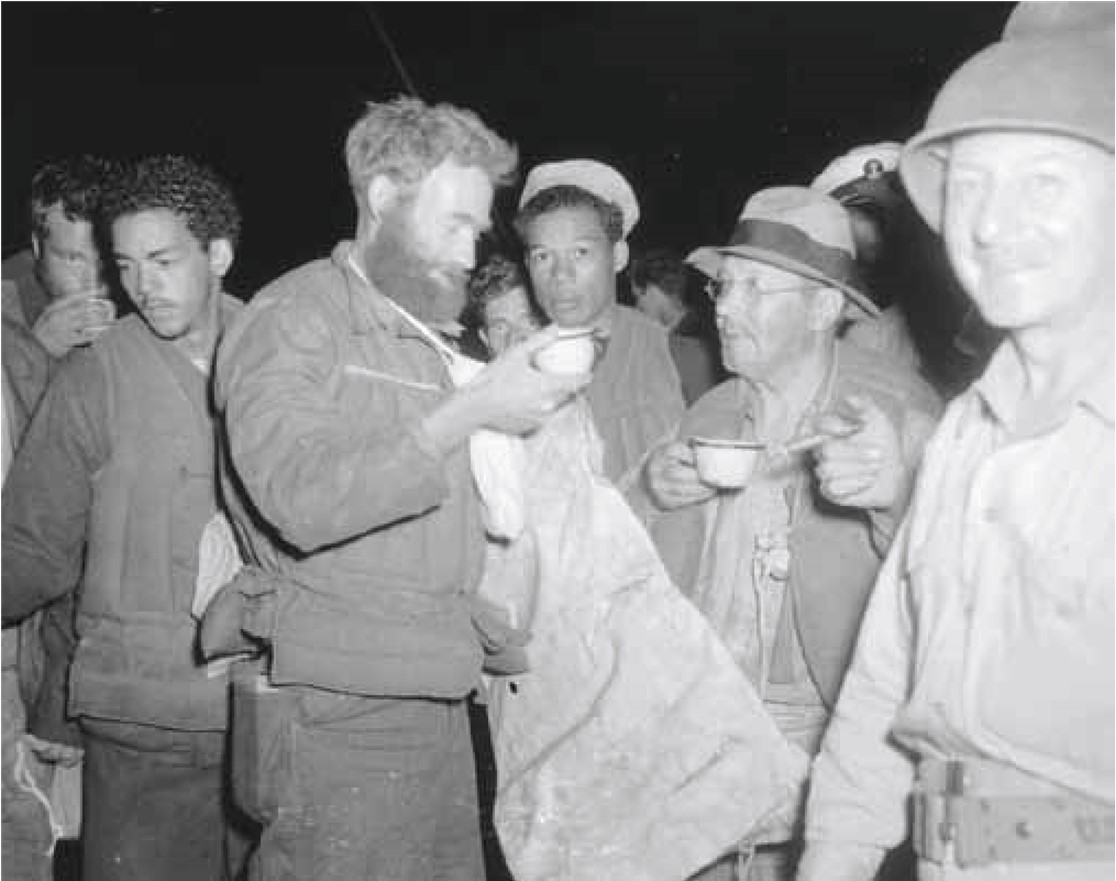 ---
Above, survivors from Samuel Jordan Kirkwood seen when rescued by USAAF crash boat in Ascencion Is. They were joined by survivors from Dutch merchant SS Benakat.which also made ashore at Ascencion Is.
---
FOLLOWING PAGES ON THE SAME ARTICLE