U.S. NAVY VP SQUADRONS IN BRAZIL - VP SQUADRONS IN BRAZIL
7)VP 74
---
18 Dec 1942: Orders were received transferring the squadron to NAF Natal, Brazil. Upon arrival, Humboldt (AVP 21) provided tender service, while the squadron conducted antisubmarine patrols and air-sea rescue missions.
---
16 Feb 1943: The squadron at Natal received new PBM-3Cs.
---
24 Feb 1943: The squadron experienced its first encounter with the new German tactic of remaining on the surface to fight. Ensign W. J. Barnard sighted a Uboat in the act of torpedoing a ship. During his attack run against the submarine it surfaced and returned unusually heavy and accurate AA fire.
---
Ensign Barnard and his crew escaped injury, but lost track of the sub on the return run. By this point in the war the German U-boats were being equipped with quad-mount 20- mm AA guns (Flakvrieling) and presented a special hazard to aircrews pressing an attack when the element of surprise had been lost. Lieutenant Carey, Plane #6, was shot down in this manner in July 1943.
---
20 Mar 1943: A three-aircraft detachment was established at NAF Aratu, Bahia, Brazil.
---
28 Apr 1943: Ten of the squadron's PBM-3Cs were sent to NAF Aratu, while one remained at NAF Natal, Brazil.
---
17 May 1943: Planes #5 and #6, piloted by Lieutenants Howland Davis and Carey, respectively, shared credit with Moffett (DD 362) and Jouett (DD 396) for the sinking of U-128, Kapitänleutnant Hermann Steinert commanding.
---
25 Jun 1943: A two-aircraft detachment was established at NAF Galeao, Rio de Janeiro
---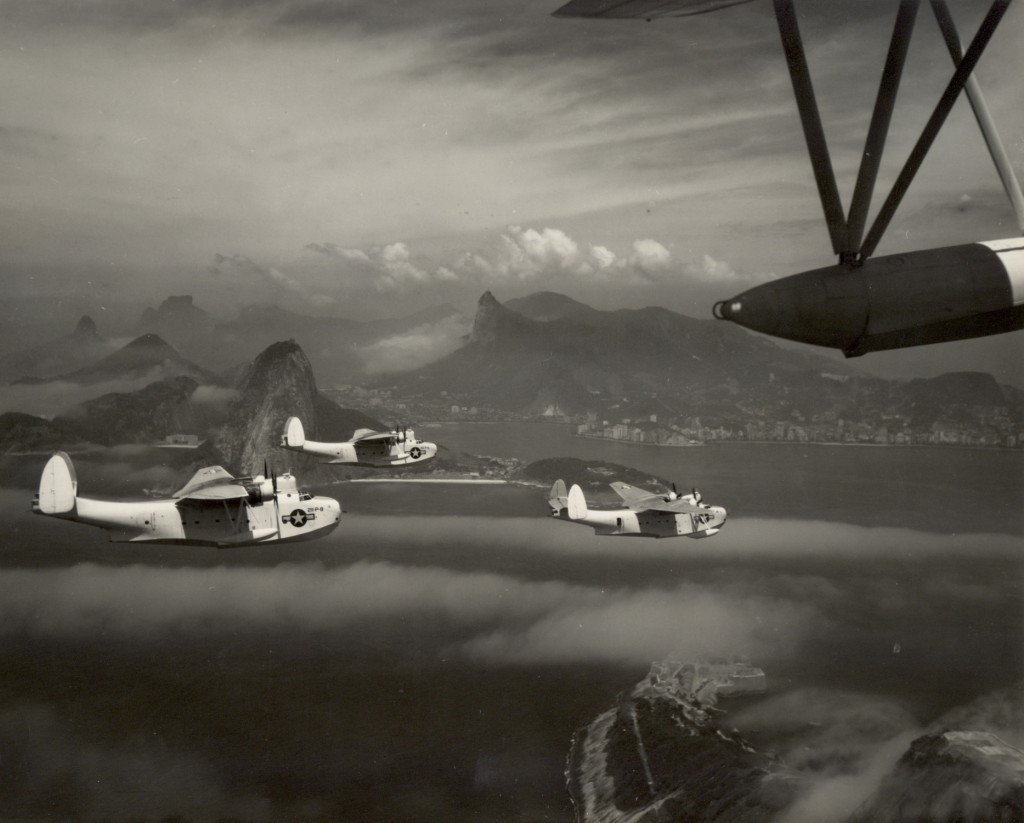 ---
Nice view from one group of PBM's overflying Rio de Janeiro.
Picture by National Geographic
---
19 Jul 1943: Plane #5, piloted by Lieutenant (jg) Roy S. Whitcomb, was credited with sinking U-513, Kapitänleutnant Guggenberger commanding. The captain of the U-boat, a Type IXC boat, had elected to remain on the surface and fight it out with his AA batteries. Six depth bombs settled the issue quickly.
---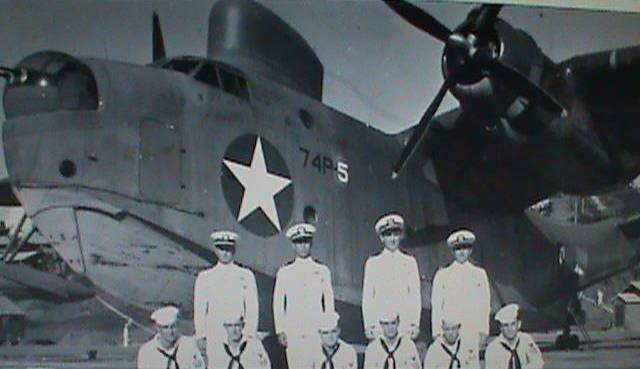 ---
31 Jul 1943: Plane #7, piloted by Lieutenant W. F. Smith, shared honors with a Brazilian PBY in sinking U-199, Kapitänleutnant Hans-Werner Kraus commanding.
---
27 Sep 1943: Plane #2, piloted by Lieutenant (jg) Harry B. Patterson, was credited with sinking U-161, Kapitänleutnant Albrecht Achilles (Knights Cross) commanding. Two crew members were wounded in the attack by return fire from the U-boat.
---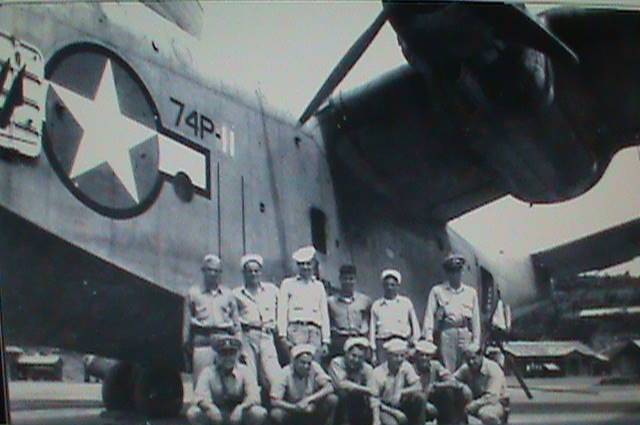 ---
Another VP 74 Mariner seen probably at Aratu Seaplane base. these outstanding aircrafts flew around the clock to provide effective convoy coverage as well as hunting & killing the stealthy U-boats.
---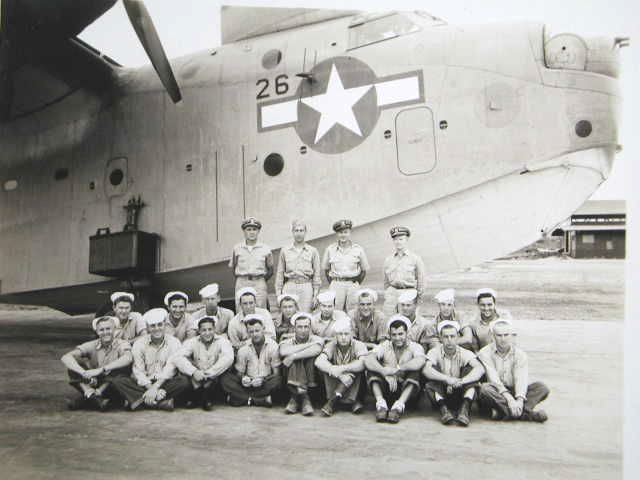 ---
Crewmembers and maintenance staff gathered in front of a PBM at Aratu seaplane base.
---
16 Oct 1943: VP-74 was relieved at NAF Aratu, Brazil, by VPB-211.
---
2 Nov 1943: The squadron returned to the States.
---
Dictionary of American Naval Fighting Squadrons
---
FOLLOWING PAGES ON THE SAME ARTICLE