U.S. NAVY BASES IN BRAZIL - U.S NAVY BASES
20)PARNAMIRIM FIELD
---
---
Parnamirim Field seen from above circa 1943
---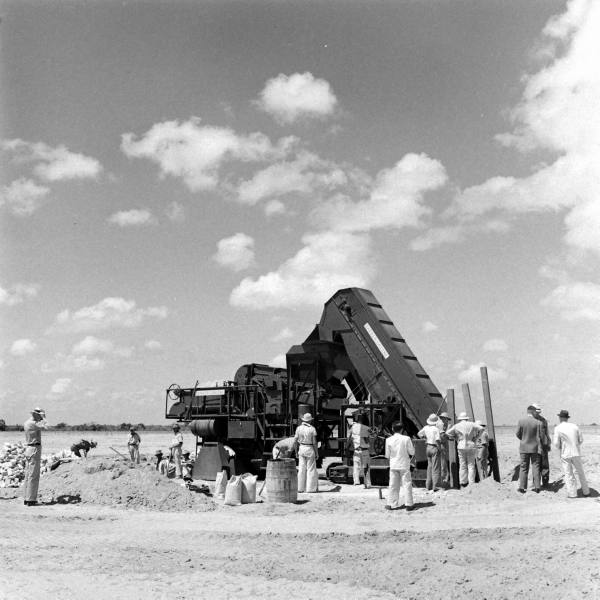 ---
Rollers graders and bulldozers in frentic activity. Local labourers supervised by ADP engineers work against time late in 1942 to build the vast airbase.
---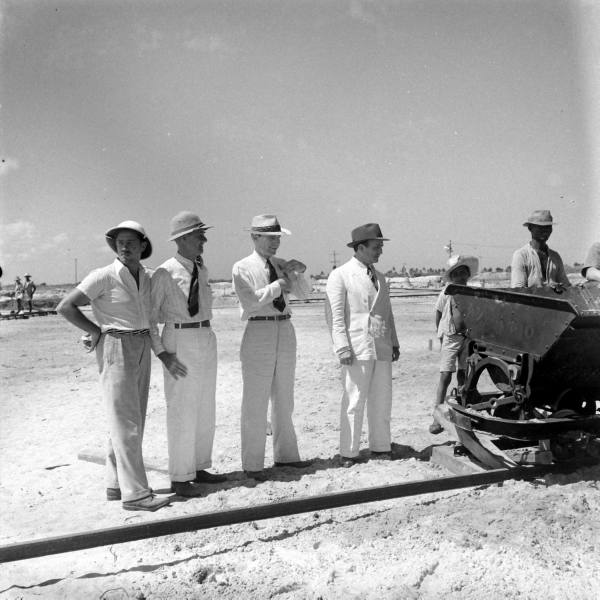 ---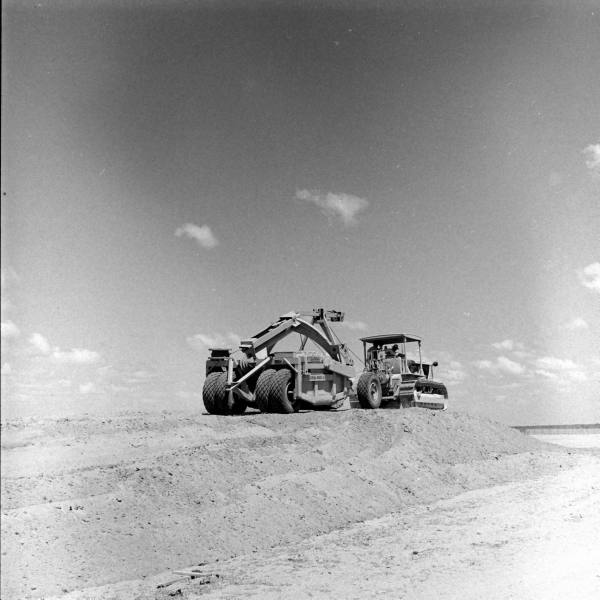 ---
In the pictures above, details from the construction of the largest US airbase outside American territory. Nearly 20,000 aircrafts landed there bound for the theatres of Europe and North Africa Asia. The construction of this Air Base had facilities for fuel covering twenty steel surface tanks with a total capacity of 528,300 gallons, twelve underground steel tanks five-seven fixed platforms pumps. The supply of fuel to the base was carried out by tank trucks and lines plumbing (pipe-line) which amounted to about twenty kilometers of pipes. The pipe-line received the fuel directly from tankers and was pumped to the existing storage tanks in the base. The work was carried out with 6,000 workers working in 24-hour shifts per day.
---
---
Panoramic view from the ramp at Parnamirim Field. In the deatil several C-54 Skymaster from MATS (Military Air transport Service) are seen parked.
---
---
The barracks and radio antennae in the aft. The base became full operational by mid 1943.
---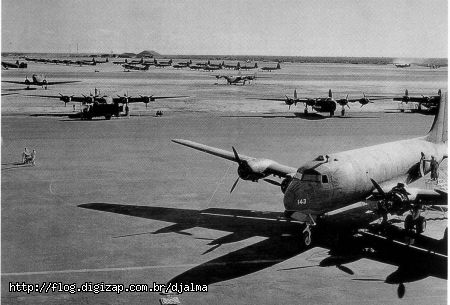 ---
Detail of the ramp at Parnamirim Field. One C 54 is seen with two B 24 and at the bottom dozens of B 26 Marauders awayting orders to fly the long hop across the Atlantic bound for African front and England.
---
---
The breakfast served at the base for american fliers every day
---
---
A group of maintenance technicians make final arrangements to place one engine aboard a cargo plane that will carry the same to one of the various fronts.
---
---
One B 24 seen during a routine inspection following a long patrol journey or a ferry flight from US to Africa.
---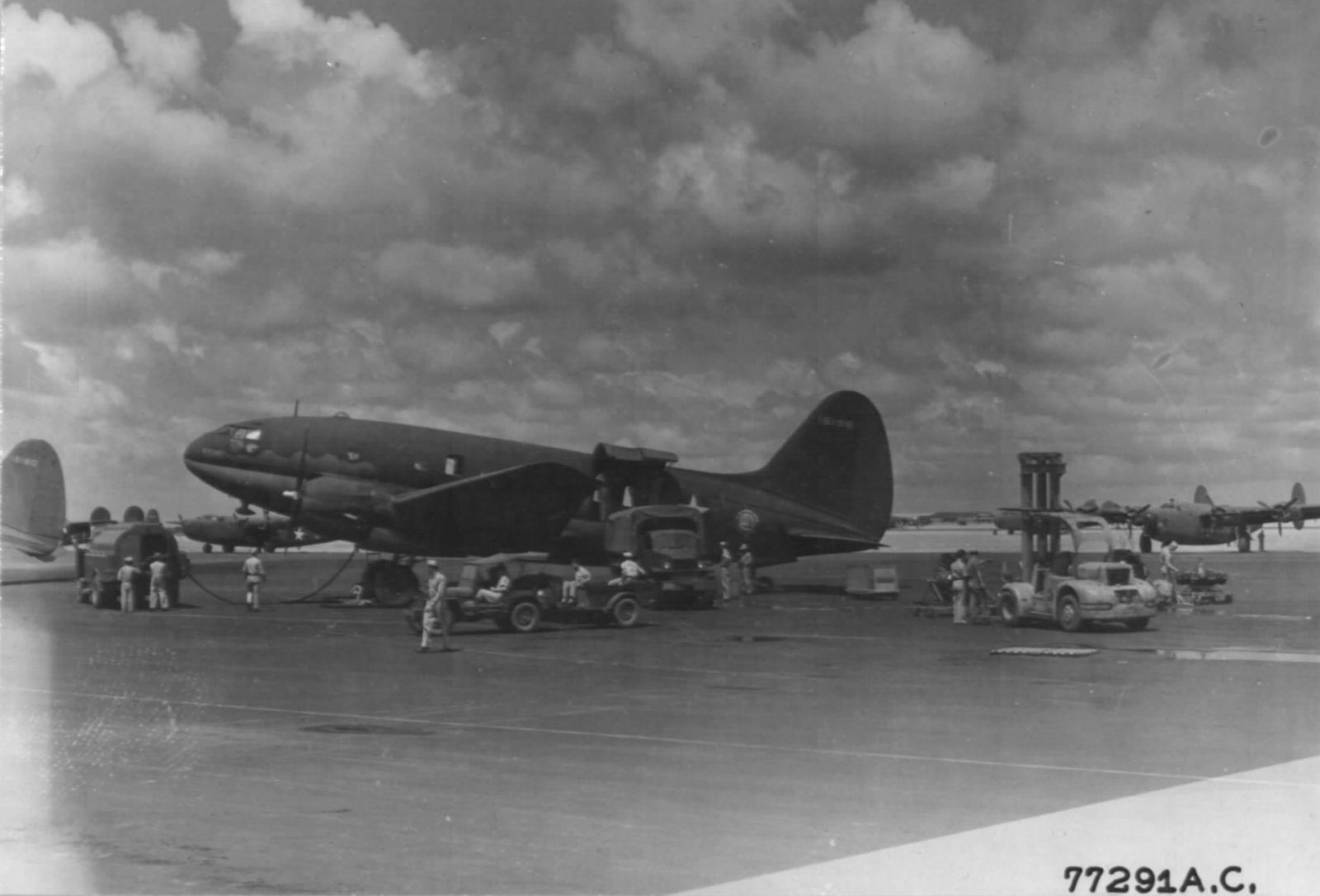 ---
In the picture one C-46 Commando is seen upon arrival from the US, being replenished, loaded for a long hop across the south Atlantic bound for Africa.
---
FOLLOWING PAGES ON THE SAME ARTICLE