U.S. NAVY BASES IN BRAZIL - U.S NAVY BASES
14)USN NAF MACEIO
---
NAF Maceio was established on 14 December 1943 on an air base constructed by the U.S. Army. Located approximately 100 miles south of Recife, Brazil, it allowed the Navy to fill the patrol gap between Recife and Bahia. The facility was capable of servicing a full squadron of land-based aircraft and another of seaplanes. The seaplanes used Lagoa do Norte (North Lake) for takeoff and landings. The NAF portion of the base was disestablished on 11 October 1945. Source: Dictionary of American Naval Fighting Squadrons.
---
Maceio offered the most undesirable flying conditions of any the squadron had to face with the exception of Zandery, Dutch Guyana. But in other respects it proved to be a desirable base. Civilization had come to such out of the way places by this time...and the barracks, the food and the recreation facilities were above average. The out door theatre was very popular, even when it rained.
---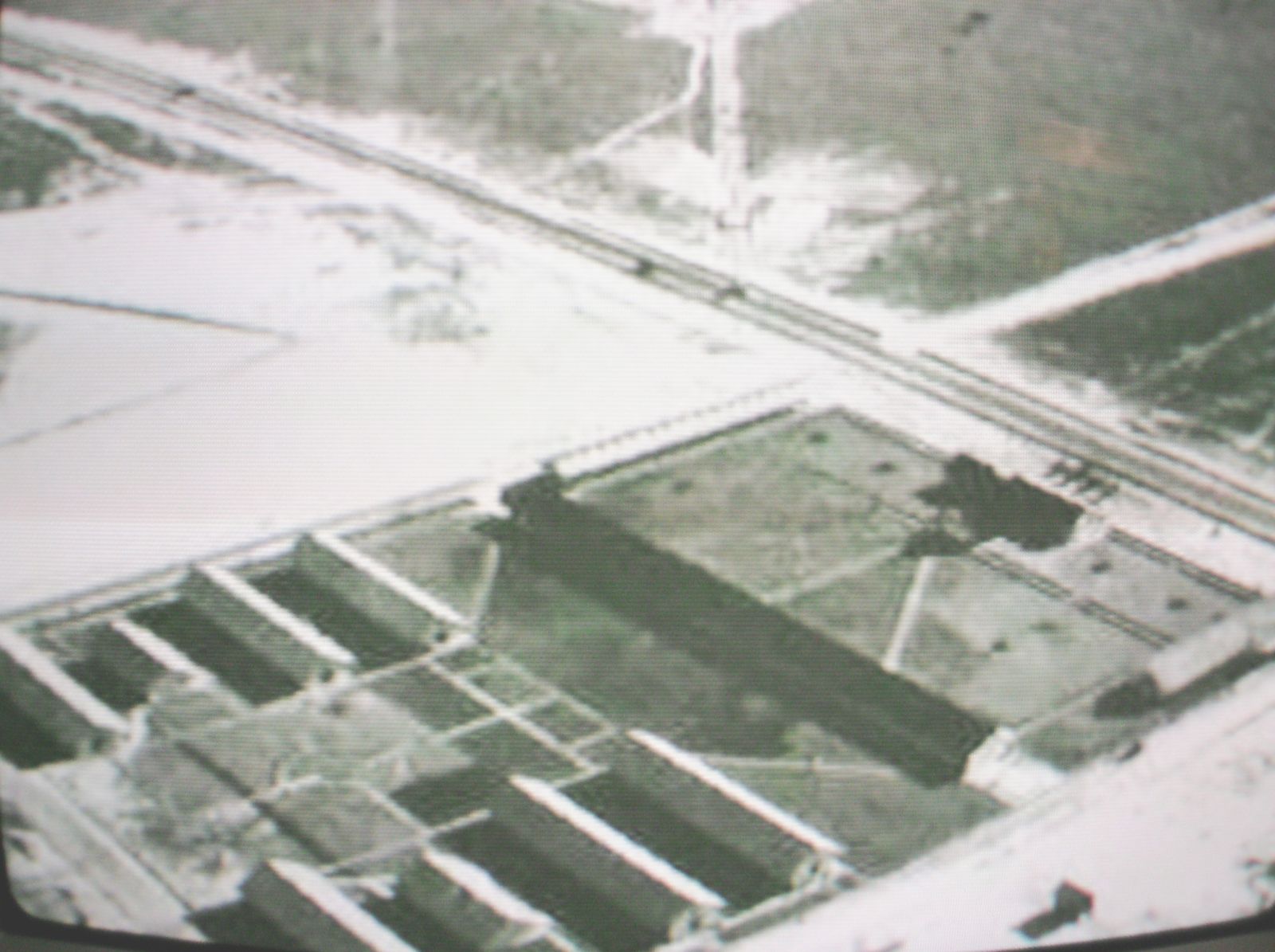 ---
Construction of seaplane facilities was started on June 1, 1941, on a point of land extending into Lagoa do Norte, 2 miles northwest of Maceio. When installations to support six patrol bombers were 75-percent complete, changes in operational plans indicated that the base would not be used. The construction of Navy facilities had required 23 months, but only certain storage and housing structures were used. The establishment of a naval landplane base at Maceio was started on July 22, 1943. At that time, a 4,500-by-150-foot runway, an aircraft fueling system, passenger and radio facilities were available.
---
Naval construction, designed for the operation of two blimps and six patrol bombers, consisted of housing, storage and shop buildings, a blimp take-off mat, and two mooring circles. LTA facilities were provided under the Airport Development Program; other installations, under the CPFF contract.
---
---
In the picture above, the Mooring Mast, the ZP 41 Navy Blimp and in the aft the barracks.
---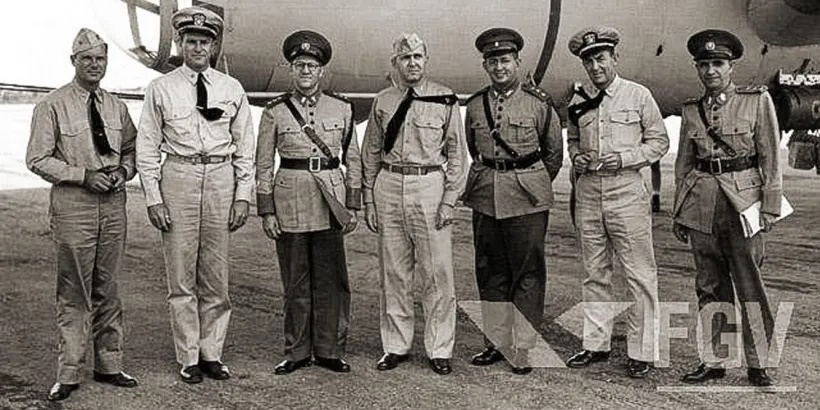 ---
The picture shows detail of one visit from Brazilian Army Officers to the US Navy NAF Maceio circa 1944. By FGV archives (Fundação Getulio Vargas)..
---
OTHER ARTICLES YOU MAY FIND SIMILAR