---
Draft 24' 4".
---
Speed 16.5 kts.
---
Complement 323.
---
Troop Accommodations 2,928.
---
Armament: (1918) four single 5" gun mounts, two 1-pdrs. (1941) two single 5"/38 dual purpose gun mounts, four single 3"/50 dual purpose gun mounts .
---
Propulsion steam turbine.
---
After several months coastal operations, ORIZABA, now armed with 2 5" and 4 3" guns, departed New York in April 1942 on the first transatlantic run of her second world war. Sailing via Iceland, she steamed to England, thence to Capetown, Recife, and Norfolk, whence she got underway for Bermuda and Puerto Rico. Arriving at New York 22 August 1943, she underwent overhaul, then took on runs to Brazil and the Caribbean.
---
Decommissioning 23 April, she underwent overhaul and on 16 July she was transferred to Brazil under the terms of Lend Lease. Transferred permanently, under the Military Assistance Program in June 1953, ORIZABA was struck from the U. S. Navy List, 20 July 1953. As DUQUE DE CAXIAS (U-11), however, she continued to serve the Brazilian Navy as a transport and training ship until struck from their list in 1960.
---
DANFS DICTIONARY OF AMERICAN NAVAL FIGHTING SHIPS
---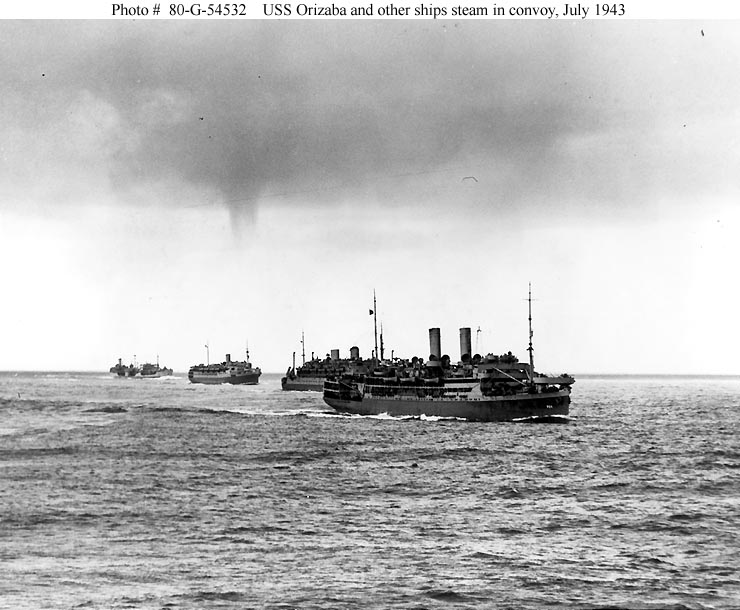 ---
USS Orizaba AP-24 foreground, steams in convoy with other troopships and an oiler, in the Atlantic Ocean, 27 July 1943. Photo www.navsource.org By USNHC
---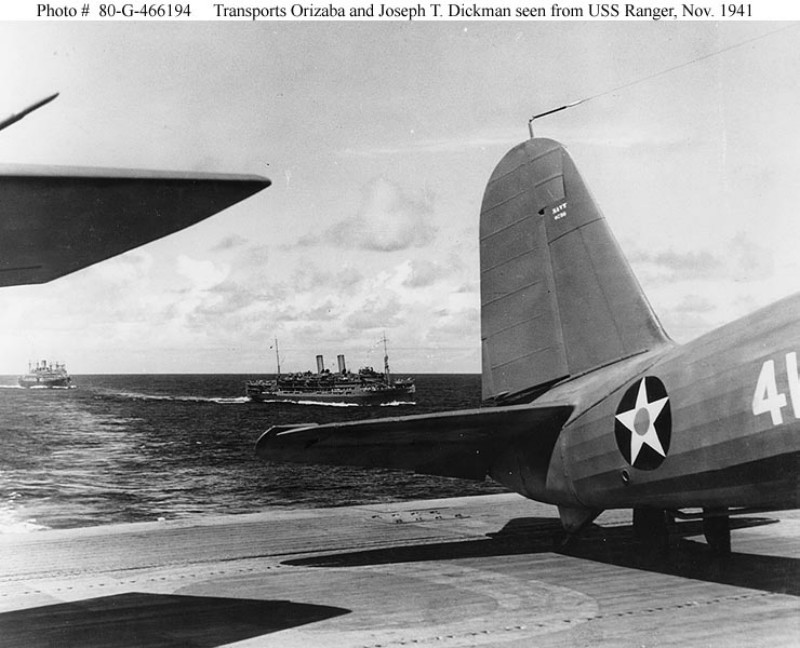 ---
Photo. www.navsource.org
AP 24 Orizaba seen as Brazilian transport Duque de Caxias. Photo. www.navsource.org by USNHC