U BOATS SUNK IN SOUTH ATLANTIC - U-590 / U-863
4)U-591 PICTURES
---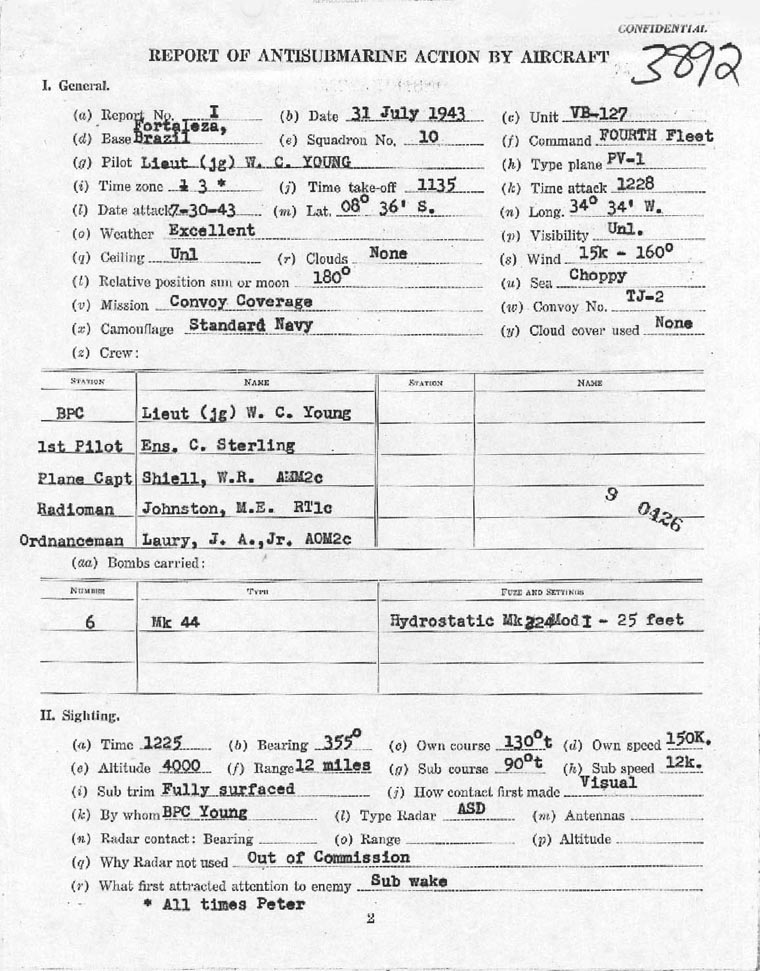 ---
Report on the sinking
---
On July 30, 1943, a Navy Ventura (PV-1) type plane flying at 4,000 feet sighted a fully surfaced submarine at S 08-36 34-34 W. distant 12 miles bearing 3550 relative at 1228 Peter time. The pilot immediately started his run and three minutes after sighting dropped six torpex MK44 depth charges set for 25 feet spaced 75 feet by intervalometer from an altitude of 50 feet at 260k air speed.
---
The charges straddled the submarine, the third charge landing on the deck, just forward of the conning tower. All charges exploded. The submarine made a 90 turn to port, stopped and began to settle by the bow and sank in four minutes. The pilot estimated thirty survivors in the water and twenty-eight were later picked up by the U.S.S. SAUCY.
---
During the attack, the submarine gave no indication that it was aware of the plane's approach, either by evasive action, AA fire or attempting to crash dive. Just before the drop position, there were seen running toward the conning tower several men. These men are believed to have been killed. There was no debris observed after the attack and no air bubbles. The only indication of damage left on the surface after the sinking was a large oil slick. Pilot states that at the moment of passing over the submarine there was a sharp report from the deck of the submarine, accompanied by quite noticeable concussion.
---
The plane's photographer was thrown approximately six feet and and the plane's photographic hatch was blown in. The pilot and crew of the plane are unable to explain this explosion. At the time of the attack the ceiling and visibility were unlimited, and the attack was made out of the sun. After the initial attack, the pilot made a strafing run using bow guns and turret guns, firing approximately 250 rounds of .50 caliber ammunition.
---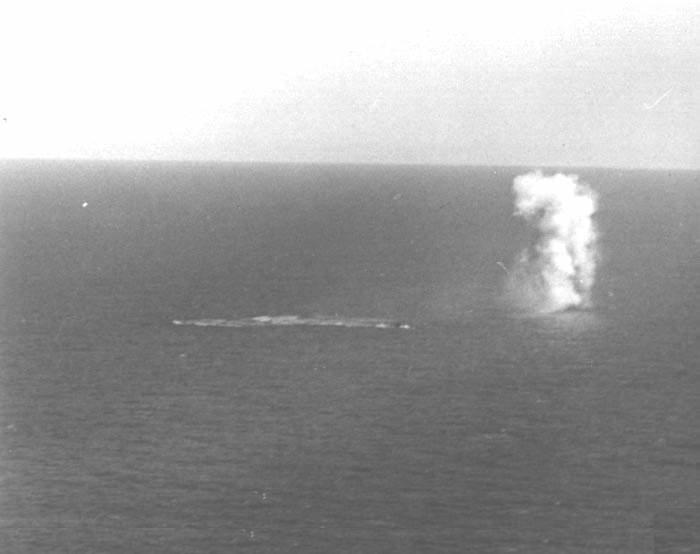 ---
U-591 moves out of the disturbance left by depth charges - a cloud of smoke from the depth charge that exploded on contact with the boat's deck drifts off to leeward
---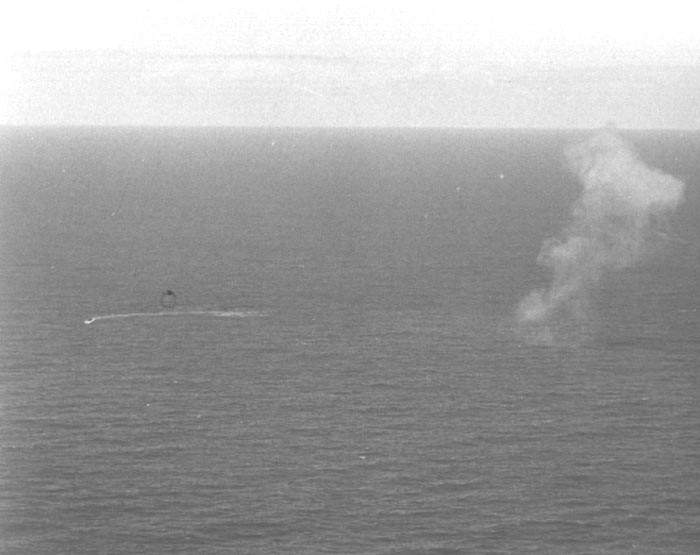 ---
U-591 turns to port as the cloud of smoke from the depth charge that exploded on contact with the boat's deck dissipates
---
---
Cockpit of PV-1 on ASW patrol
---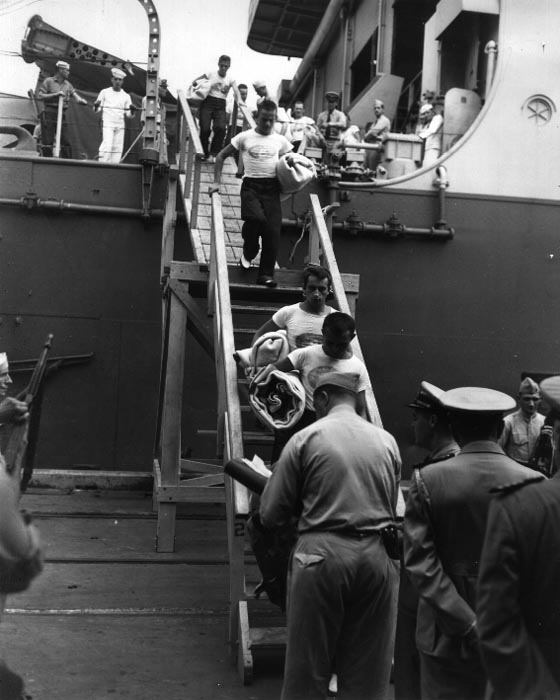 ---
The remainder of the crew disembark USS Albemarle
---
---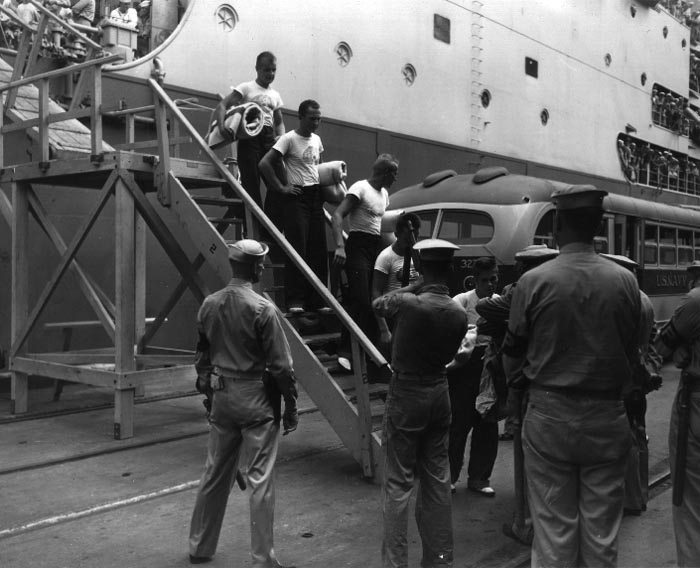 ---
Picture shows the German U-591 POW arriving in USA for captivity.
---
---
Kpt Lt Reimar Ziesmer
By Jerry Mason. US Navy Capt. Ret. www.uboatarchive.net
---
OTHER ARTICLES YOU MAY FIND SIMILAR