U BOATS IN ACTION SOUTH ATLANTIC - U A U 87
9)U 87
---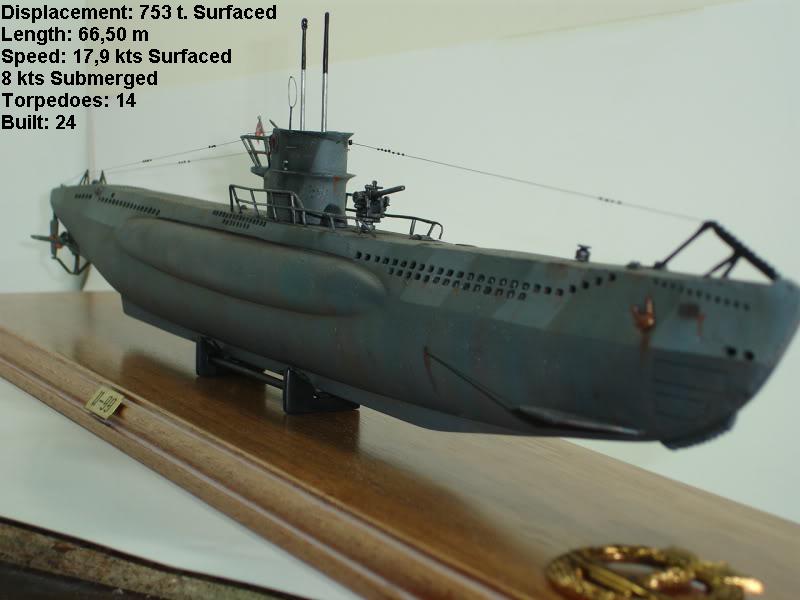 ---
Ordered - 9 Jun 1938
---
Laid down - 18 Apr 1940 Flender Werke AG Lübeck (werk 238)
---
Launched - 21 Jun 1941
---
Commissioned 19/AUG/41 U-87 a type VII-B Oblt. Joachim Berger
---
Commanders -
19 Aug 1941 - 4 Mar 1943 Kptlt. Joachim Berger
---
Career
5 patrols
---
19 Aug 1941 - 30 Nov 1941 6. Flotille (training)
---
1 Dez 1941 - 4 Mar 1943 6. Flotille (active service)
---
Successes - 5 ships sunk with a tonnage of 38,014 tons.
---
Fate: Sunk 4 Mar 1943, west of Leixoes, in position 41º36"N 13º31"W, by depth charges from the Canadian corvette HMCS Shediac and the Canadian destroyer HMCS St. Croix.
---
49 Dead (all hands lost).
---
---
In the south Atlantic U-87 sank one ship (9,500 DWT).
---
AGAPENOR
---
AGAPENOR
---
OTHER ARTICLES YOU MAY FIND SIMILAR