U BOATS IN ACTION SOUTH ATLANTIC - U-518 U-863
13)U 848
---
---
---
Ordered - 20 Jan 1941
---
Laid down - 6 Jan 1942 AG Weser, Bremen (werk 1054)
---
Launched - 6 Oct 1942
---
Commissioned 20/Feb/43 Korvkpt. Wilhelm Rollmann (Knights Cross)
---
Commanders
20 Feb 1943 - 5 Nov 1943 FrgKpt. Wilhelm Rollmann (Knights Cross)
---
Career
1 Patrol
---
20 Feb 1943 - 31 Jul 1943 4. Flotille (training)
---
1 Aug 1943 - 5 Nov 1943 12. Flotille (active service)
---
Successes - U-848 sank 1 ship in the south Atlantic, with 9,000 DWT
---
Fate: Sunk 5 Nov, 1943 in the South Atlantic south-west of Ascension Island, in approximate position 10º09"S 18º00"W, by depth charges from 3 Liberator and 2 Mitchell aircraft (VB-107 & US Army 1st Compron).
---
63 dead (all hands lost)
---
On 3 December 1943 at 1800Z in position 08º00" S and 31º32" W, the U.S.S. Marblehead picked up a lone survivor from an Army life raft. There was little doubt that this man was a survivor of U-848, the sub sunk 5 November. His condition was very critical and when the Marblehead stood in at Recife on 4 December he was immediately taken to the Navy hospital. He died 2 days later and was buried at Recife with military honors.
---
By www.uboat.net
---
U-848 sank 1 ship in the south Atlantic, the British BARON SEMPLE with 9,000 DWT
---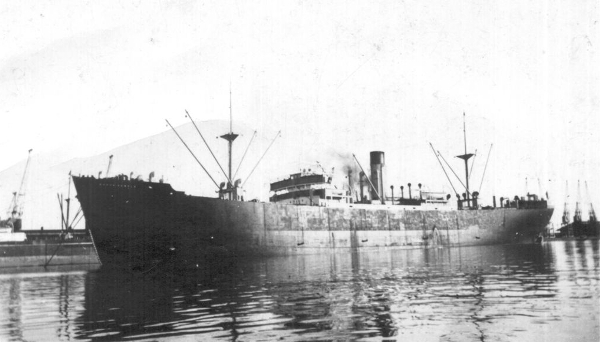 BARON SEMPLE
---
FOLLOWING PAGES ON THE SAME ARTICLE