U BOATS IN ACTION SOUTH ATLANTIC - U 103 U 134
13)U 129
---
---
Ordered 7 Aug 1939
---
Laid down 30 Jul 1940 AG Weser, Bremen (werk 992)
---
Launched 28 Feb 1941
---
Commissioned 21 May 1941 Kptlt. Nicolai Clausen (Knights Cross)
---
Commanders
21 May 1941 - 13 May 1942 Kptlt. Asmus Nicolai Clausen (Knights Cross)
---
14 May 1942 - 8 Jul 1943 KrvKpt. Hans-Ludwig Witte (Knights Cross)
---
12 Jul 1943 -19 Jul 1944 Oblt. Richard von Harpe (German Cross in Gold)
---
Career
10 patrols
---
21 May 1941 - 30 Jun 1941 4. Flotille (training)
---
1 Jul 1941 - 1 Jul 1944 2. Flotille (active service)
---
Successes U-129 sank 29 ships for a total of 143,748 GRT.
---
Fate: Decommissioned in August 1944 at Lorient and scuttled south-west of U-boat pen Keroman I on 18 August 1944. Wreck captured by US forces in May 1945 and handed over to France. Raised and broken up in 1946.
---
By www.uboat.net
---
In the south Atlantic U-129 sank 8 ships with a total 55,796 DWT.
---
GEORGE TORIAN - WEST ZEDA - LENNOX - MARY - STEEL AGE - ANADYR - EMPIRE HEATH - BAYOU
---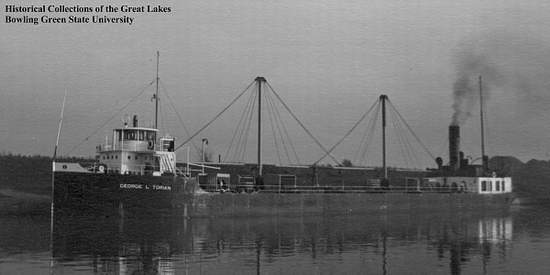 GEORGE TORIAN
---
WEST ZEDA
---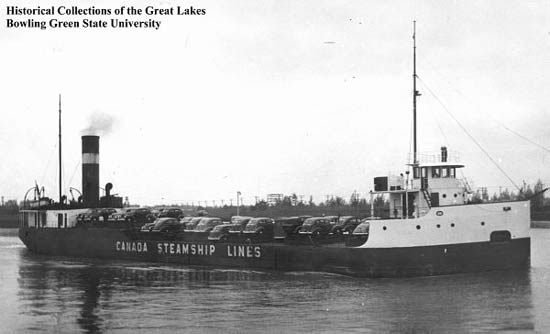 LENNOX
---
MARY
---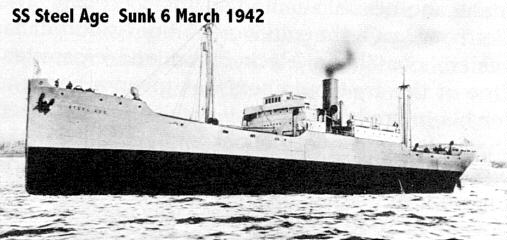 STEEL AGE
---
ANADYR
---
EMPIRE HEATH
---
BAYOU
---
FOLLOWING PAGES ON THE SAME ARTICLE