SHIPS SUNK WITH PLANES IN THEIR DECKS - PRECIOUS CARGO LOST
7)BERHALA U-38
---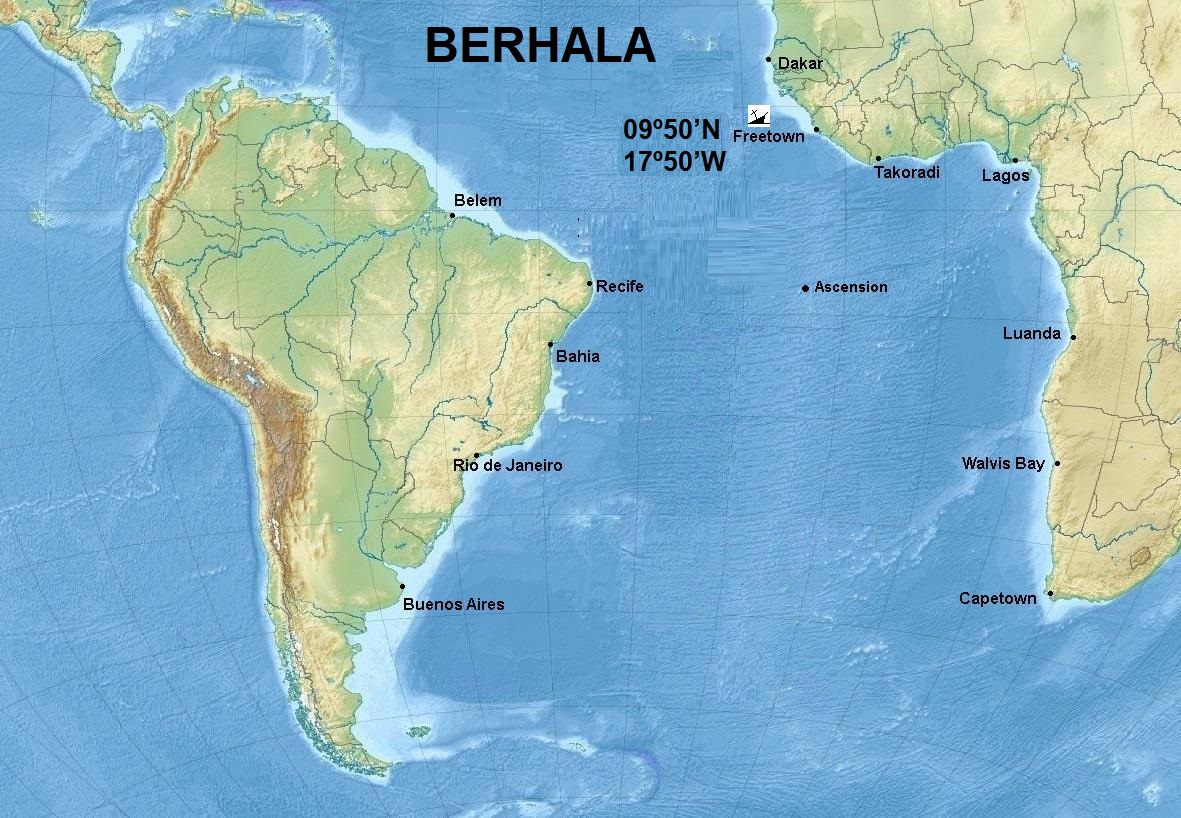 ---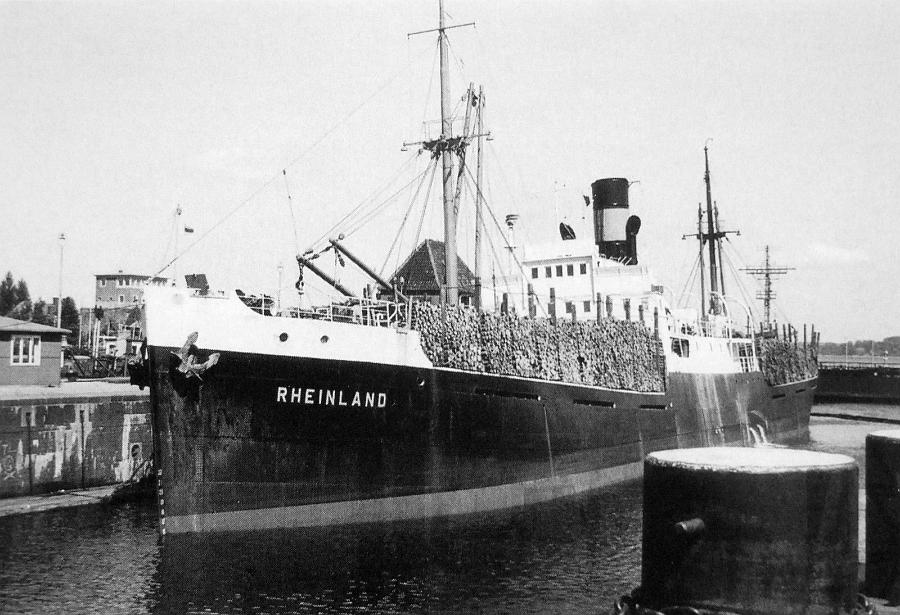 ---
Berhala seen as former Rheinland. Photo www.photoship.co.uk
---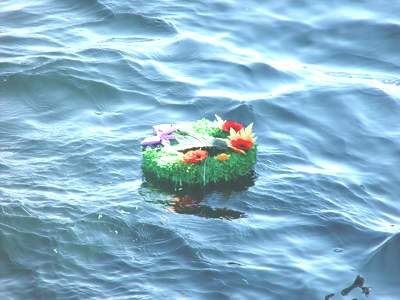 ---
Built: 1927
---
Tonnage: 6,622 / 10,295 tons
---
Cargo: 7,200 tons of general cargo, including tinplates, locomotives and aircraft
---
Route: Hull - Loch Ewe - Freetown - Istanbul, Turkey - Piraeus, Greece
---
Sunk 23/May/41 by U-38 on pos. 09º 50'N 17º 50' W
---
3 Dead
---
52 Survivors
---
Completed in August 1927 as German Rheineland for Hamburg-Amerika Linie (HAPAG), Hamburg. On 10 May 1940 seized by the Netherlands in Padang, Netherlands East Indies where she had been interned since 3 September 1939 and renamed Berhala.
---
At 19.51 hours on 23 May, 1941, the Berhala (Master L.J. Tymons), dispersed from convoy OB-318 on 11 May, was hit on the port side in the engine room by one torpedo from U-38, killing the third engineer J. Brons, the fifth engineer Manuhutu and the donkeyman 1st class Chan Kau. The port lifeboat was destroyed and immediately after the hit Chinese crew members cut through the ropes of the other lifeboat and rowed away in it.
---
At 20.20 hours a second torpedo struck the vessel and the remaining crew members had to jump overboard, because the ship sank within eight minutes about 250 miles off Freetown. Shortly after the sinking, the survivors were picked up by a British warship and taken to Freetown.
---
By www.uboat.net
---
FOLLOWING PAGES ON THE SAME ARTICLE