---
---
---
Photo. https://www.newyorker.com/culture/culture-desk/lost-at-sea-on-brink-second-world-war
---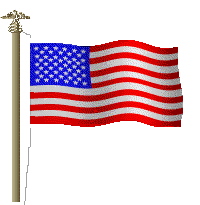 ---
Built: 1919
---
Tonnage: 3,057 / 4,999 tons
---
Cargo: 5,100 tons of general cargo, including trucks, tractors, tinplates, refrigerators and steel rails from New York to Capetown.
---
Route: New York - Capetown - Lourenço Marques, Mozambique
---
Sunk 21 May 41 by U-69 on pos. 06º10"N 25º40"W.
---
0 Dead
---
46 Survivors
---
Laid down as Shetucket, completed in October 1919 as Nobles for US Shipping Board (USSB), Philadelphia. 1928 renamed Exmoor for American Export Lines Inc, New York. 1941 renamed Robin Moor for Seas Shipping Co Inc, New York.
---
At 05.25 hours on 21 May, 1941, the unarmed and neutral Robin Moor (Master Edward W. Myers) was stopped by blinker light by U-69 about 700 miles off the west coast of Africa. After questioning the chief mate that came aboard the U-boat, Metzler told him that he has to sink the ship according to the prize rules and ordered the crew to leave their ship in 30 minutes. The nine officers, 29 crewmen and eight passengers (four men, three women and one child) abandoned ship in four lifeboats.
---
At 09.49 hours, the U-boat fired a stern torpedo that hit in the port side and sank her with 30 rounds from the deck gun. The survivors were provided with rations before the Germans left the area.The boats stayed together for three days, but one of them became separated. The survivors in three boats were picked up on 2 June by a British merchant and landed at Capetown. The ten crew members and one passenger in the fourth boat were picked up on 8 June by the Brazilian Merchant Ozório in 00°16"N/37°37"W and landed at Recife Brazil. The extenuated survivors were adrift for 18 days and 813 miles.
---
By https://uboat.net/allies/merchants/ship/940.html
---
---
American Newspaper report the rescue of crewmembers of Robin Moor. Clipping by www.armed-guard.com
---