---
---
---
Photo. https://www.newyorker.com/culture/culture-desk/lost-at-sea-on-brink-second-world-war
---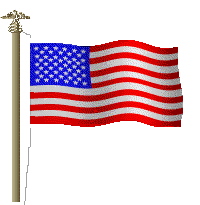 ---
Built: 1919
---
Tonnage: 3,057 / 4,999 tons
---
Cargo: 5,100 tons of general cargo, including of lubricant in drums, cases of shotgun shells, and a few .22 caliber rifles destined for sporting goods stores.trucks, tractors, tinplates, refrigerators and steel rails from New York to Capetown.
---
Route: New York - Capetown - Lourenço Marques, Mozambique
---
Sunk 21 MAY 41 by U-69 on pos. 06º10"N 25º40"W.
---
0 Dead
---
46 Survivors
---
Laid down as Shetucket, completed in October 1919 as Nobles for US Shipping Board (USSB), Philadelphia. 1928 renamed Exmoor for American Export Lines Inc, New York. 1941 renamed Robin Moor for Seas Shipping Co Inc, New York.
---
After 18 days the Brazilian merchant ship Osório rescued the lifeboat containing the captain and 10 others on 8 June. The news was relayed by radio from Osório to the Brazilian ship Lages, then the US merchant ship Deer Lodge, then RCA and finally Washington, D.C. Osório then went to Pernambuco where Brazil allowed the US ambassador to interview the rescued survivors first. On 14 June, the US Maritime Commission asked ships in the area of Robin Moor's sinking to look out for survivors, though The New York Times stated "Little or no hope is held out" for the remainder of the survivors.
---
On 13 June, two Connecticut residents independently stated they heard short-wave broadcasts from Italy that a submarine had docked at an Italian port carrying eight survivors from Robin Moor. This proved to be unfounded. The occupants of the rescued lifeboat presumed that the remaining crew and passengers were lost, but the British Ellerman Lines cargo ship City of Wellington found them on 2 June. She was sailing under radio silence, but was able to receive the news that the captain's party was rescued and those aboard City of Wellington were presumed dead. On 18 June City of Wellington landed survivors at Cape Town in South Africa, and their rescue immediately became news. All of the crew and passengers were rescued. The contingent that had been landed in Brazil returned to the US aboard Delargentino.
---
---
---
American Newspaper report the rescue of crewmembers of Robin Moor. Clipping by www.armed-guard.com
---