- M N O
31)OUED GROU MoWT U-126
---
---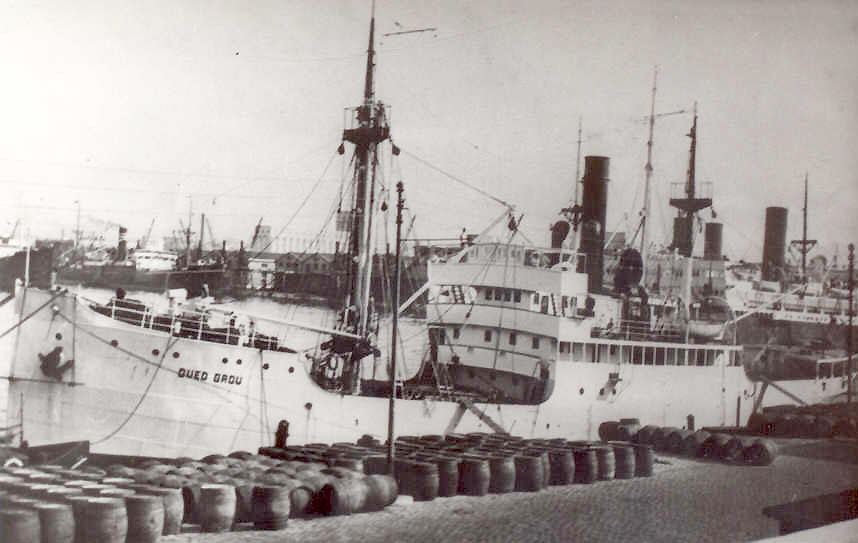 ---
Photo. https://www.marine-marchande.net/Perchoc/Perchoc-29/Oued-Grou.jpg
---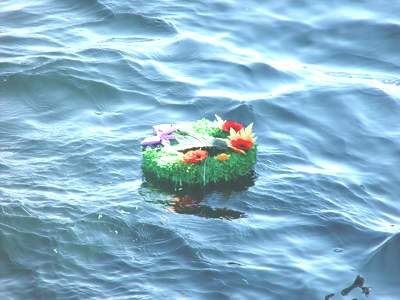 ---
Built 1921
---
Tonnage: 440 / 792 tons
---
Cargo: Ballast.
---
Route: Takoradi - Lagos - Port Harcourt
---
Sunk 4 NOV 42 by U-126 on pos. 04º 53"N 04º 49"E.
---
5 Dead
---
34 Survivors
---
Completed in April 1922 as German Peter for August Bolten: Wm. Miller's Nachfolger GmbH & Co KG, Hamburg. 1924 to France and renamed Oued Grou for Compagnie de Navigation Paquet, Marseilles. In July 1940 taken over by Britain and transferred to the Ministry of War Transport (MoWT).
---
At 09.40 hours on 4 Nov, 1942, the unescorted Oued Grou (Master Sydney Pattinson Dodgson) was hit by one torpedo from U-126 and sank fast southwest of Forcados in the Bight of Benin. Five crew members were lost. The Germans questioned the survivors in one of the lifeboats and asked for the master and the first engineer, but they were told that they had been lost. The master and 33 crew members made landfall at the village of Kulama, Nigeria.
---
By Oued Grou (British Steam merchant) - Ships hit by German U-boats during WWII - uboat.net
---
FOLLOWING PAGES ON THE SAME ARTICLE