SHIPS HIT YUGOSLAVIA 2 - YUGOSLAVIAN SHIPS LOST
2)PREDSEDNIK KOPAJTIC U-175
---
---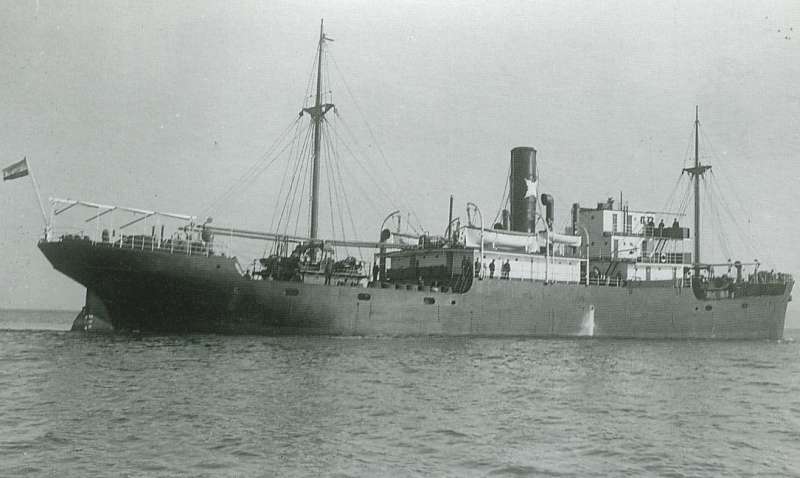 ---
SS Predsednik Kopajtik seen astern
---
---
Built 1928
---
Tonnage 1,048 / 1,798 tons
---
Cargo: Ballast
---
Sunk 21 SEP 42 by U-175 on pos. 08º30"N 59º30"W
---
3 Dead
---
25 Survivors
---
The Predsednik Kopajtic picked up six survivors from Canadian Prescodoc which had been sunk by U-160 (Lassen) on 29 July 1942 and brought them to Port of Spain, Trinidad.
---
At 06.40 hours on 21 September 1942 the unescorted and unarmed Predsednik Kopajtic (Master Oscar Seidel) was hit on port side underneath the bridge by one G7e torpedo from U-175, while steaming on a non-evasive course at 7 knots in clear weather about 100 miles north-northwest of Georgetown, British Guiana. The U-boat had chased the ship for one hour and missed with a first G7e torpedo at 06.39 hours.
---
The explosion collapsed the bridge including the wireless room and destroyed the port lifeboat, however the engines were not damaged but secured at once. The flooding of #2 hold caused the Predsednik Kopajtic to list heavily to port and to sink within 7 minutes. The master and two crew members were lost. The survivors had abandoned ship in the starboard lifeboat, which was not spotted by the U-boat that briefly investigated the sinking position about half an hour after the attack.
---
In the afternoon on 22 September the lifeboat was taken in tow by the Canadian steam merchant Ganadoc and dropped off Waini Point seven hours later from where the boat made it to Morawhanna. They were taken to Georgetown by the coaster Tarpon of the Government of British Guiana, arriving on 25 September.
---
---
OTHER ARTICLES YOU MAY FIND SIMILAR