SHIPS HIT PANAMA 13 - PANAMANIAN SHIPS LOST
6)FIRETHORN U-172
---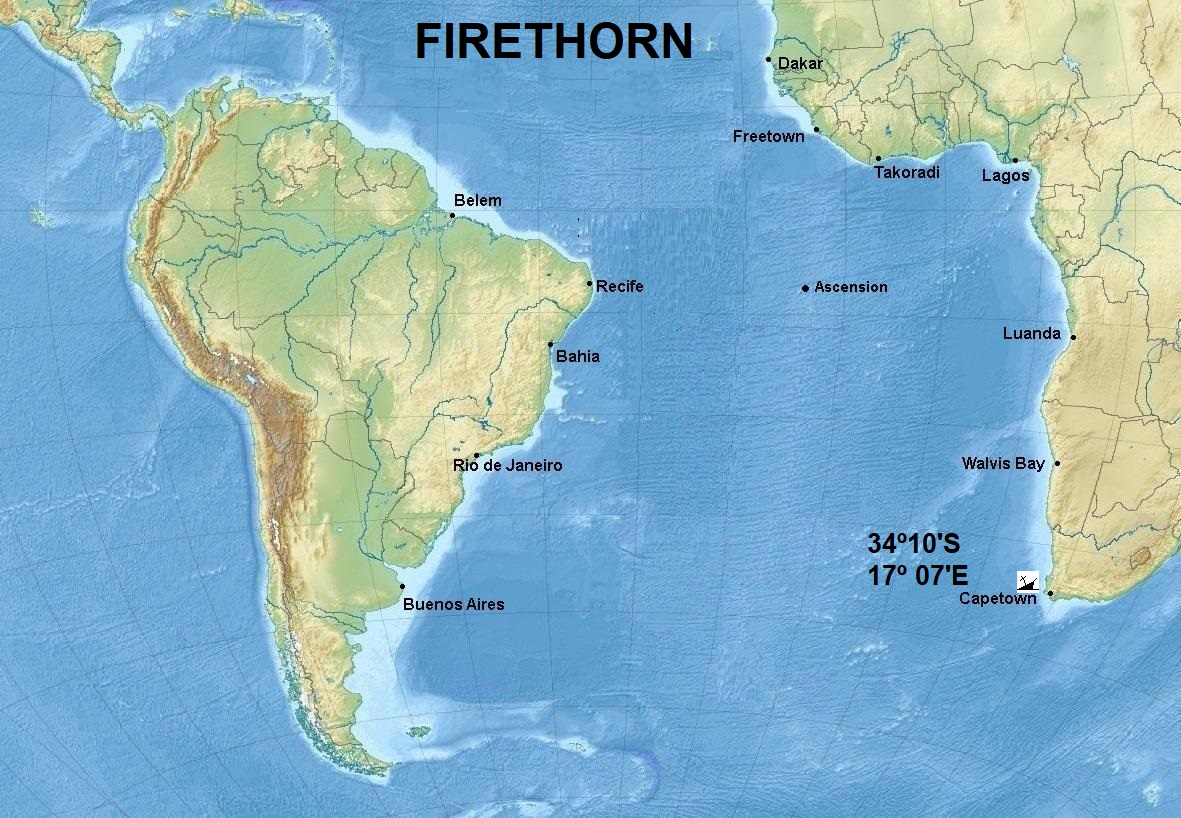 ---
---
Firethorn seen as Norden. Photo. www.photoship.co.uk
---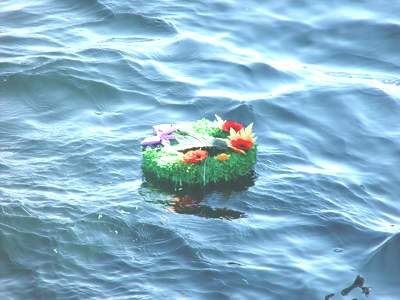 ---
Built 1937
---
Tonnage 4,700 / 8,380 tons
---
Cargo: War materials and a deck cargo of tanks.
---
Sunk 10/07/42 by U-172 position 34º10"S 17º 07"E
---
12 Dead
---
49 Survivors
---
The MV Firethorn, ex Danish Norden, was taken over by the U.S. Government, under an Executive Order, in the port of Philadelphia on July 12, 1941 and registered under the Panamanian flag. Control of the ship was given to the War Shipping Administration. They assigned this ship to the U.S. Lines under a Bareboat Charter on July 17, 1941 and on February 26, 1942 under a GAA agreement.
---
The Panamanian flag freighter, MS Firethorn, was torpedoed by the German U-172 (Carl Emmermann) at 0830 ship's time on October 7, 1942 about 60 miles NW of Capetown, while en route alone, from New York to Suez via Capetown with a cargo of tanks and general war supplies.
---
The ship's complement consisted of 40 merchant crew and 21 U.S. Naval Armed Guard. Of that number, 10 crew members and 2 Navy gunners were lost. There were only two members of the merchant crew who were American citizens, the Deck and Engine Cadets. They were both lost. The first torpedo struck the ship on the port side just below the bridge, tearing open the hull. A 2nd torpedo struck, a few seconds later, on the same side in the engine room. The ship went down in less than 2 minutes.
---
Abandon ship was sounded after the explosion of the first torpedo. Survivors climbed aboard four rafts. The port boat had been destroyed in the first explosion. Due to the heavy port list to port it was impossible to launch the starboard boat. The four rafts broke loose and floated free as did a yawl boat. The yawl was found bottom up but was righted and used to pick up many survivors in the water and place them on the rafts which were eventually lashed together.
---
Six men manned the yawl boat and set forth for the coast. The following day, November 8th, they were spotted by a plane about 1300. On the same day at 1700, they were picked up by HMS Rockrose (K-51). The next day the survivors on the rafts were rescued by HMS Rockrose and a mine sweeper. They were taken to Capetown arriving the same day, November 9th.
---
---
OTHER ARTICLES YOU MAY FIND SIMILAR