SHIPS HIT PANAMA 13 - PANAMANIAN SHIPS LOST
5)CHARLES PRATT U-65
---
---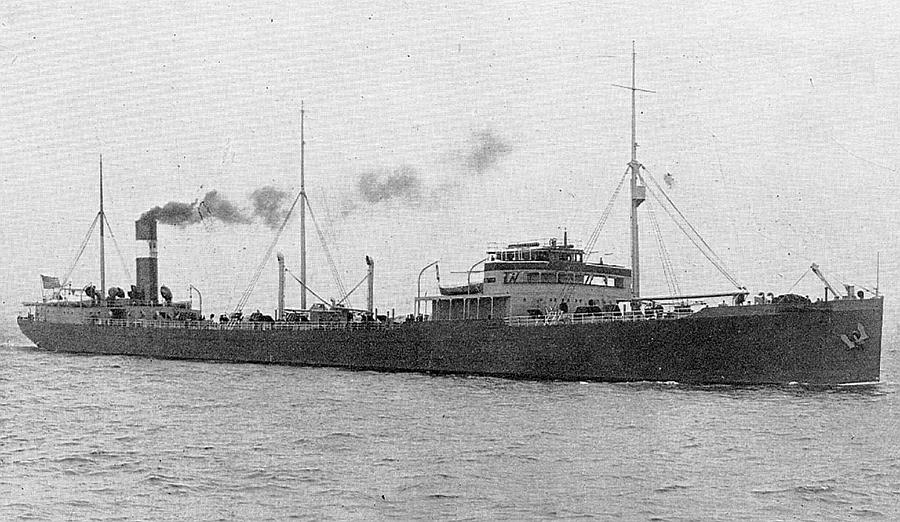 ---
Photo. http://www.aukevisser.nl/inter/id66.htm
---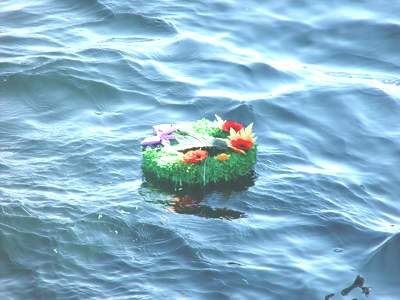 ---
Built 1916
---
Tonnage 8,982 / 15,955 tons
---
Cargo: 96.069 barrels of fuel oil
---
Sunk 21 DEC 40 by U-65 on pos. 08º 26"N 16º 50"W
---
2 Dead
---
40 survivors
---
At 16.05 hours on 21 Dec, 1940, the unescorted, unarmed and neutral flagged Charles Pratt (Master Eric R. Blomquist) was torpedoed without warning by U 65 about 220 miles off Freetown. One torpedo hit on the starboard side at #6 tank blowing out the bulkheads in #6 main tank and #4 summer tank and also the deck plates in the way of the pumproom. The blast showered oil and debris clear to the top of the mast and over the boat and poop deck. The tanker caught fire at once and burning oil flowed into the starboard alleyway.
---
Steam smothering lines were opened but to no avail as all lines were destroyed in the pumproom. The survivors abandoned ship immediately in two lifeboats. The abandoned ship was then struck by a second torpedo just forward of the midship house blowing burning oil and debris several hundred feet in the air and showering the water with oil and steel fragments, some just missing a lifeboat. The second explosion put out the fire but sank the ship at once.
---
The chief mate, who suffered various injuries including a broken leg was picked up after 40 minutes in the water, he and an ordinary seaman had been blown overboard by the explosion, but the other man was never found. On 25 December, the survivors in the first boat were picked up by the British motor merchant Gascony and landed atFreetown. On 26 December, the survivors in the other boat were picked up by the British steam merchant Langleegorse and were also landed at Freetown.
---
By Charles Pratt (Panamanian Steam tanker) - Ships hit by German U-boats during WWII - uboat.net
---
FOLLOWING PAGES ON THE SAME ARTICLE