SHIPS HIT NORWAY 39 - NORWEGIAN SHIPS CARGO LOST
9)CORNEVILLE U-515
---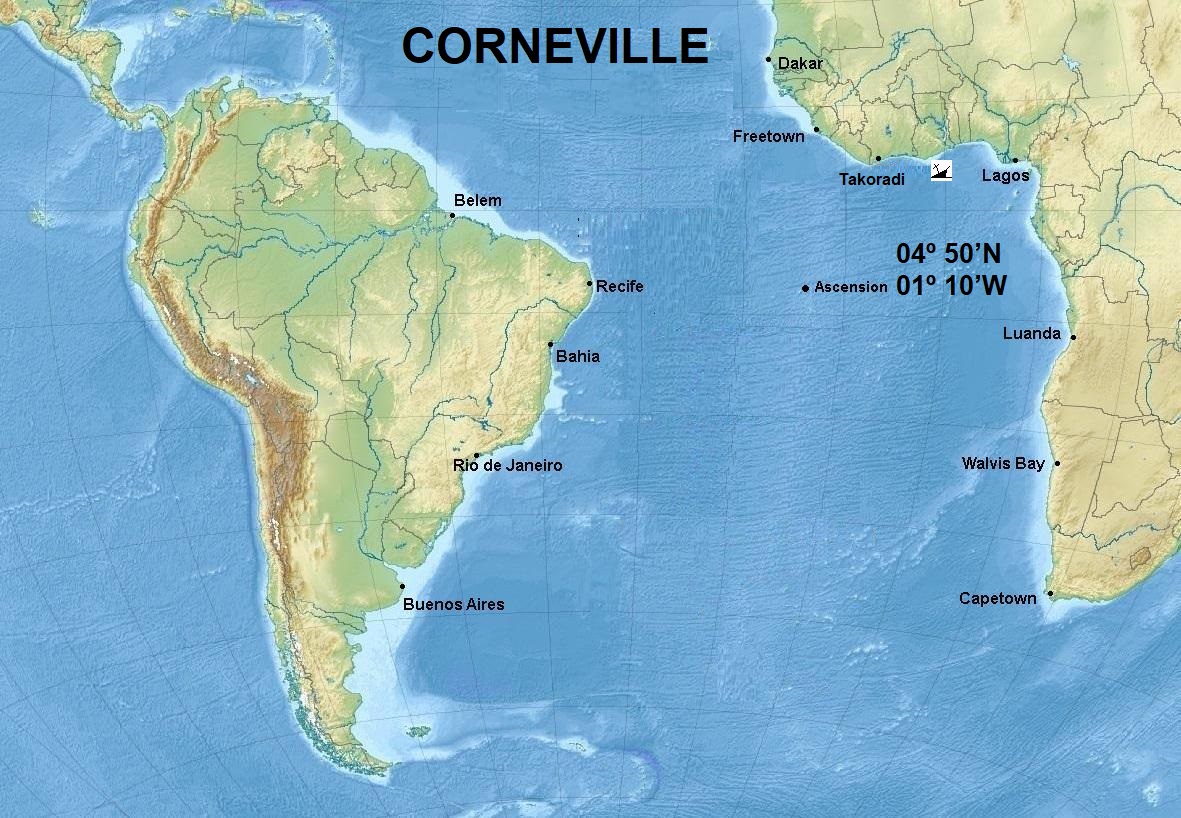 ---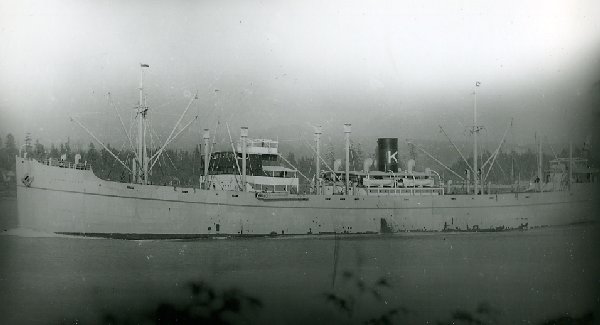 ---
Photo www.sjohistorie.no
---
---
Built 1930
---
Tonnage 4,544 / 8,311 tons
---
Route: Capetown - Takoradi
---
Cargo: 4,000 tons of general cargo, 2,750 tons of pig iron and 800 tons of tea.
---
Sunk 09 MAY 43 by U-515 on pos 04º 50'N 01º 10'W.
---
0 Dead
---
41 Survivors
---
At 06.45 hours on 9 May, 1943, the unescorted Corneville (Master Leif Kongstein) was struck on the starboard side in #1 hold by a torpedo from U-515 about 30 miles off Takoradi. Ten minutes later a coup de grâce hit on the starboard side amidships in #3 hold and caused the ship to sink at 06.56 hours. The master, 36 crew members and four gunners abandoned ship in five lifeboats before the second torpedo hit, albeit the two starboard boats were still so close that they were filled with water by the explosion.
---
The U-boat surfaced shortly afterwards to question the survivors and the Germans were told that the master was missing. At daybreak the survivors were distributed in three undamaged boats and the motorboat took the others in tow for the nearby coast. The made landfall after about 11 hours at Anamabu, 60 miles east of Takoradi, assisted by local fishermen in canoes. The men were then transported by trucks to Takoradi.
---
By Corneville (Norwegian Motor merchant) - Ships hit by German U-boats during WWII - uboat.net
---
FOLLOWING PAGES ON THE SAME ARTICLE