SHIPS HIT NORWAY 39 - NORWEGIAN SHIPS CARGO LOST
37)TABOR U-506*
---
---
https://www.naval-history.net/Maps1939-08RNStations.GIF
---
---
---
Photo. www.flickrhivemind.net (C) Leif Skander
---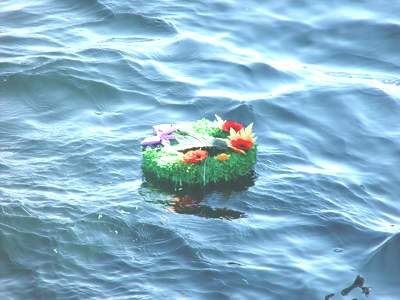 ---
Built: 1936
---
Tonnage: 4,768 / 7,610 tons
---
Cargo: 200 tons of bagged salt as ballast
---
Route: Alexandria - Port Said - Aden - Capetown - Lagos
---
Sunk 9 MAR 43 by U-506 on pos. 37° 30'S 23° 15'E
---
12 Dead
---
34 Survivors
---
At 06.13 hours on 9 March 1943 the Tabor (Master Halfdan Andersen) was hit on the port side by one torpedo from U-506 southeast of Cape Agulhas. The torpedo struck in #4 hold and set the engine room on fire, killing one man on watch below and seriously burnt the first engineer.
---
The ship was disabled completely and all lights went out, forcing the survivors to abandon ship in four lifeboats before a coup de grâce hit the engine room at 07.14 hours. The Tabor remained afloat so the U-boat commenced shelling the ship until she sank at 08.57 hours, also burning at the bridge and amidships. The Germans questioned the survivors before leaving the area, however the vessel was mistakenly reported as the British steam merchant Pearlmoor.
---
The injured survivors were transferred to the motor boat and another lifeboat, that went ahead of the others but the first engineer died the first evening and was buried at sea. The lifeboats were separated by stormy weather and high seas and two of them, containing 22 survivors, made landfall at Still Bay on 17 March. Ten survivors in another boat landed at Cans Bay on 18 March. On 19 March, the last lifeboat with 12 survivors capsized about 5 miles off Cape Agulhas, although they all managed to get back into the boat all but two died of exposure during the day.
---
By Tabor (Norwegian Motor merchant) - Ships hit by German U-boats during WWII - uboat.net
---
FOLLOWING PAGES ON THE SAME ARTICLE