---
Photo Copyright State Library of New South Wales FL1643742
---
Built 1928
---
Tonnage 7,132 / 9,408 dwt
---
Length 483,4 ft.
---
Beam 61,2 ft.
---
Draught 26,1 ft.
---
Scuttled 13 MAR 43 to avoid capture by French Cruiser Georges Leygues on position 06º
12'N 21º 45'W.
---
59 crewmembers and 48 passengers along with the prisoners were rescued. (Info kindly provided by Ken Deshaies.)
---
The Portland belonged to the San Francisco class of HAPAG. Originally it was supposed to be called Highland. The ship had two masts, a chimney and a speed of 14 Knots. There was room for 24 1st class and 24 3rd class passengers on board. Your sister ships were the San Francisco, Los Angeles and Seattle.
---
The launch took place on April 19, 1928 and on July 7, her maiden voyage began in Hamburg towards the North American west coast.
On September 22, 1939, due to the Second World War, it called at the Chilean port of Coquimbo and was anchored there.
On December 4, 1940, it went to Talcahuano to be repaired in the dock.
---
In January 1941 it ran out to venture the blockade breakthrough to Germany. In February she took over 300 prisoners on board from the cruiser Admiral Scheer and his provider Nordmark.
On March 13, two prisoners died when a mutiny was put down. On April 13, the Portland is put up by the French cruiser Georges Leygues. Then the crew sinks their ship.
---
---
French Ff Cruiser Georges Leygues. Photo Wikipedia.
---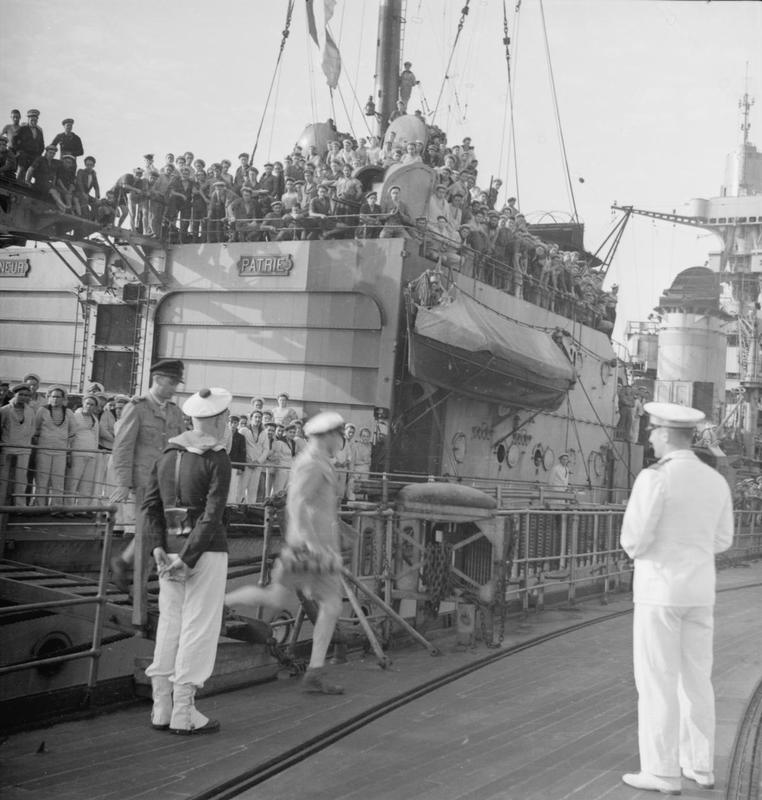 ---
Picture by IWM Imperial War Museum
---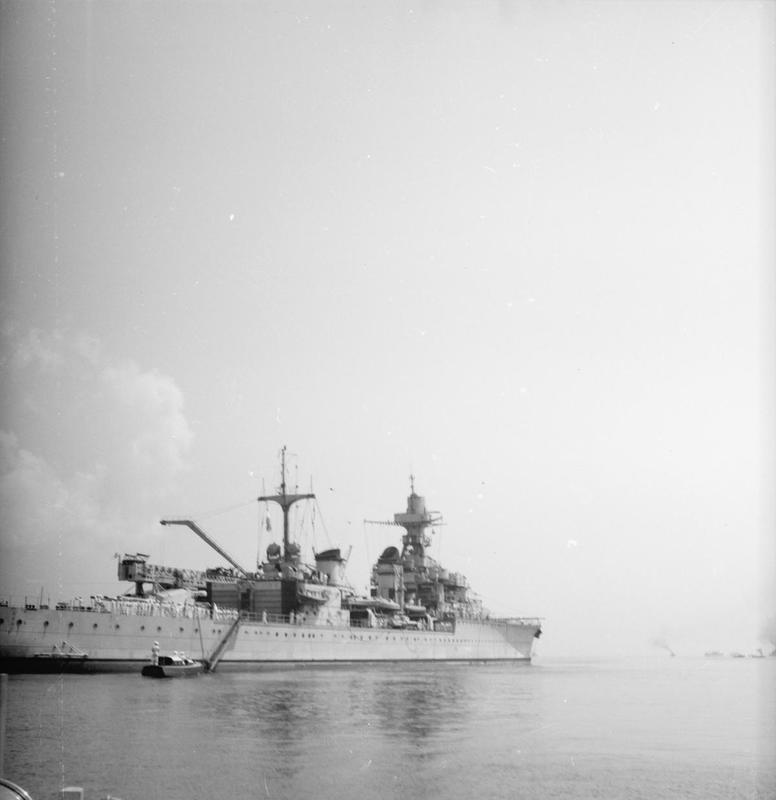 ---
Picture by IWM Imperial War Museum
---
---
In the pictures above Portland survivors rescued by Georges Leygues landed at Dakar. Picture by IWM Imperial War Museum.
---
---
Picture by IWM Imperial War Museum
---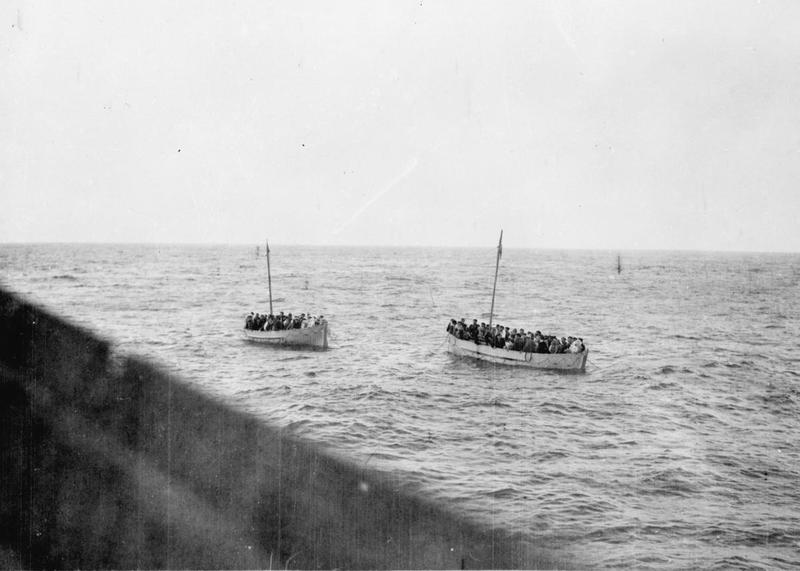 ---
Boatload of survivors from German Blockade Runner Portland approach French Cruiser Georges Leygues.
Picture by IWM Imperial War Museum
---