SHIPS HIT BRITAIN 239 * - V W Y
3)VIMEIRA U-109
---
---
---
https://www.naval-history.net/Maps1939-08RNStations.GIF
---
---
Photo. www.photoship.co.uK
---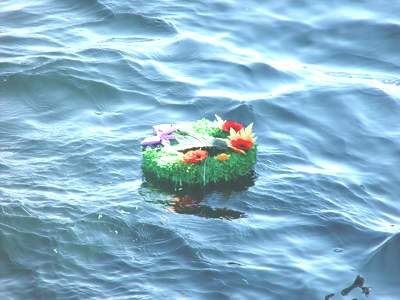 ---
Built: 1927
---
Tonnage: 5,728 / 8,400 tons
---
Cargo: 8,100 tons of gas oil and fuel oil
---
Route: Aruba – Curaçao - Trinidad – Freetown – Takoradi
---
Sunk: 11 AUG 42 by U–109 on pos. 10° 03'N 28° 55'W
---
7 Dead
---
37 Survivors
---
At 19.13 hours on 11 Aug 1942 the unescorted Vimeira (Master Norman Ross Caird), dispersed from convoy E-6 on 4 August, was hit on the port side abaft the engine room by one of two stern torpedoes from U-109 while steaming on a zigzag course at 10 knots about 450 miles southwest of the Cape Verde Islands. The stern was completely blown off by the explosion and the crew of 36 and eight gunners (the ship was armed with one 4in, one 12 pdr and five machine guns) abandoned ship in both forward lifeboats within 10 minutes and after sending distress signals.
---
About 20.00 hours, the U-boat surfaced to shell the still floating wreck and fired 25 rounds from the deck gun in about one hour. The tanker completely caught fire after being hit by 22 rounds and eventually sank at 22.30 hours. All five engineer officers, one greaser on watch below and the gunlayer on watch at the stern gun were lost. The Germans then questioned the survivors in both boats and took the master aboard as prisoner before leaving the area.
---
The boats were separated the following night owing to darkness and high sea. During the morning of 22 August, the 17 crew members and four gunners in the boat of the chief officer were picked up by HMS Crocus (K 49) (Lt J.F. Holm, RNR) and taken to Freetown. The other boat was left in charge of the second officer Duncan Campbell after the master had been taken prisoner and held 13 crew members and three gunners. In the evening on 12 August, they were picked up along with their boat by the British steam merchant Sylvia de Larrinaga (Master Alfred Grant Howe) which was torpedoed and sunk by the Italian submarine Reginaldo Giuliani (Bruno) in position 10°49N/33°35W at 19.30 hours on 14 August.
---
All men from Vimeira abandoned ship in their own lifeboat and were then joined by the chief engineer of Sylvia de Larrinaga who was picked up from the water after the ship sank. The lifeboat lost contact with the two boats from the other ship after two nights and its 17 occupants were picked up after 28 days at sea by the Siranger (Master Amund Utne) in the position 09°20N/31°35W in the evening on 11 September. All men were still in good health and able to climb up the pilot ladder. On 19 September, the survivors were transferred to the British cable ship Lady Denison-Pender and landed at Takoradi the next day.
---
By Vimeira (British Steam tanker) - Ships hit by German U-boats during WWII - uboat.net
---
FOLLOWING PAGES ON THE SAME ARTICLE