SHIPS HIT BRITAIN 239 * - S T U
36)TUSCAN STAR U-109
---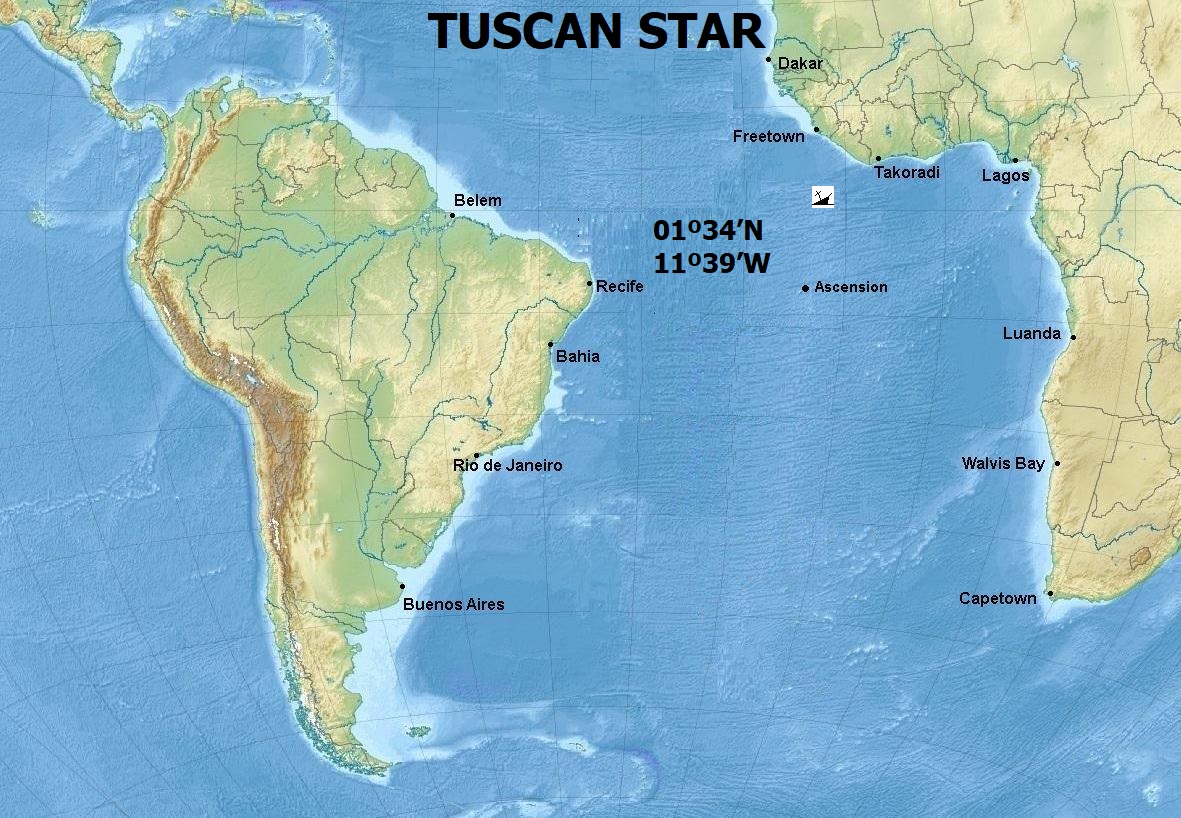 ---
---
Photo. www.photoship.co.uk
---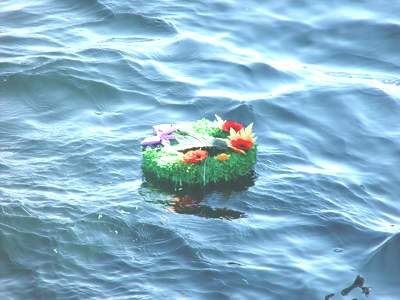 ---
Built: 1930
---
Tonnage: 11,449 / 10,900 tons
---
Cargo: 7,840 tons of frozen meat and 5,000 tons of general cargo
---
Route: Buenos Aires - Santos - Freetown (27 Aug) - Liverpool
---
Sunk 06 SEP 42 by U-109 on pos. 01º 34'N 11º 39'W
---
51 Dead
---
63 Survivors
---
On 17 Dec 1939, the Tuscan Star (Master Owen Conder Roberts) was attacked for 20 minutes by a German aircraft off Folkestone. Due to evasive actions, no bombs hit and the ship was only slightly damaged by near misses and machinegun fire at the wireless room, boat deck and after gun platform. The second wireless officer was severely wounded in the attack.
---
At 23:23 hours on 6 Sep 1942 the unescorted Tuscan Star (Master Edgar Newton Rhodes) was hit on the starboard side at the engine room and the #5 hold by two torpedoes from U-109 and sank after 16 minutes about 300 miles southwest of Cape Palmas. 40 crew members, eight gunners and three passengers were lost. The master, 35 crew members, four gunners and 22 passengers abandoned ship in three lifeboats and were questioned by the Germans and they told them that the master went down with the ship and were provided with food for the women and children in one of the boats.
---
Calls for help were heard aboard the U-boat so they searched the area and picked up the second wireless operator Gordon Herneth Gill, who was taken prisoner, landed at Lorient on 6 October and was taken to the POW camp Milag Nord. The survivors were picked up by the British passenger ship Otranto and landed at Freetown on 10 September.
---
By Tuscan Star (British Motor merchant) - Ships hit by German U-boats during WWII - uboat.net
---
FOLLOWING PAGES ON THE SAME ARTICLE