SHIPS HIT BRITAIN 239 * - S T U
26)TAIROA (ADM. GRAF SPEE)
---
---
---
Photo ww2.aircraft.net
---

---
Built 1920
---
Tonnage 7,983 / 10,935 tons
---
Cargo: Lead, frozen meat and wool.
---
Route: Brisbane - Melbourne - Sierra Leone - UK
---
Sunk 3 DEC 39 by Adm Graf Spee on pos 20º 20'S 03º 05'E.
---
0 Dead
---
81 Survivors were transferred to supply ship Altmark as POW
---
Merchant Tairoa had departed Brisbane outbound for England, when was intercepted by Graf Spee in the first hours of the morning of 3/Dec/39. The first order given by Graf Spee was that to stop wireless or the guns would be used. Despite the warning the Radio Officer continued to transmit a distress signal and thence Graf Spee used her machine guns aimed at the radio room having destroyed it. Even so the radio Officer used one alternative radio to continue the transmission, having been strafed once again. After that the radio ceased and a boarding party went to the merchant and some documents were captured.
---
The first intention of Captain Langsdorf was to use this new prey as a supply ship; however the damage sustained by the merchant by the shelling was far beyond recovery once the rudder had been hit hard. No other alternative had in his hands but to sink the merchant with a torpedo, after taking all the crew. The crew were taken to Graf Spee as POW and later transferred to the supply ship Altmark with the exception of 7 crewmembers. They were released when Graf Spee docked at Montevideo.
---
---
Tairoa seen by her crewmen assembled in the Graf Spee. Picture by Michael Pocock www.maritimequest.com
---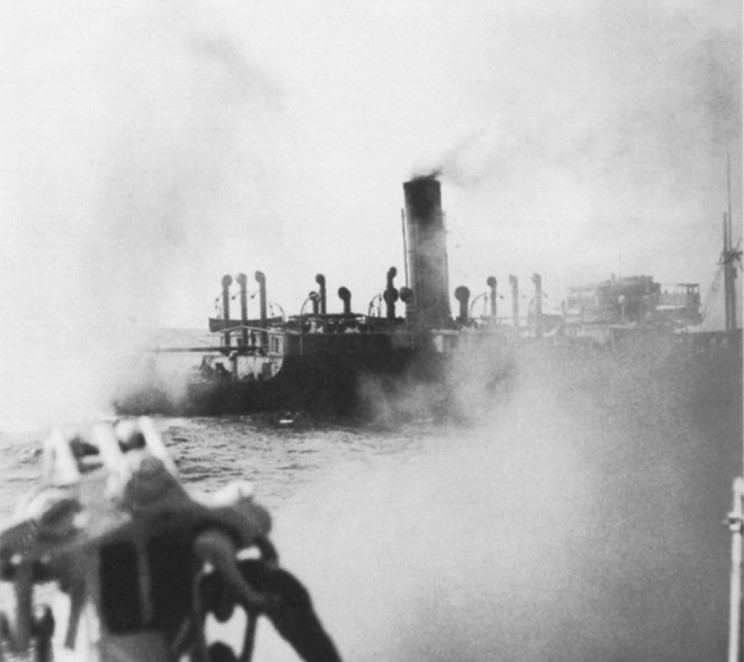 ---
Tairoa under heavy shelling by the Graf Spee. Picture by Michael Pocock www.maritimequest.com
---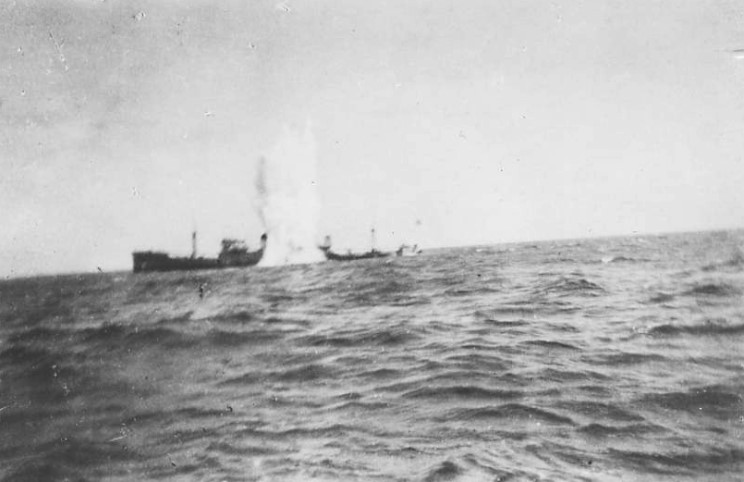 ---
Tairoa is hit amidships by one torpedo launched by the Graf Spee. Picture by Michael Pocock www.maritimequest.com
---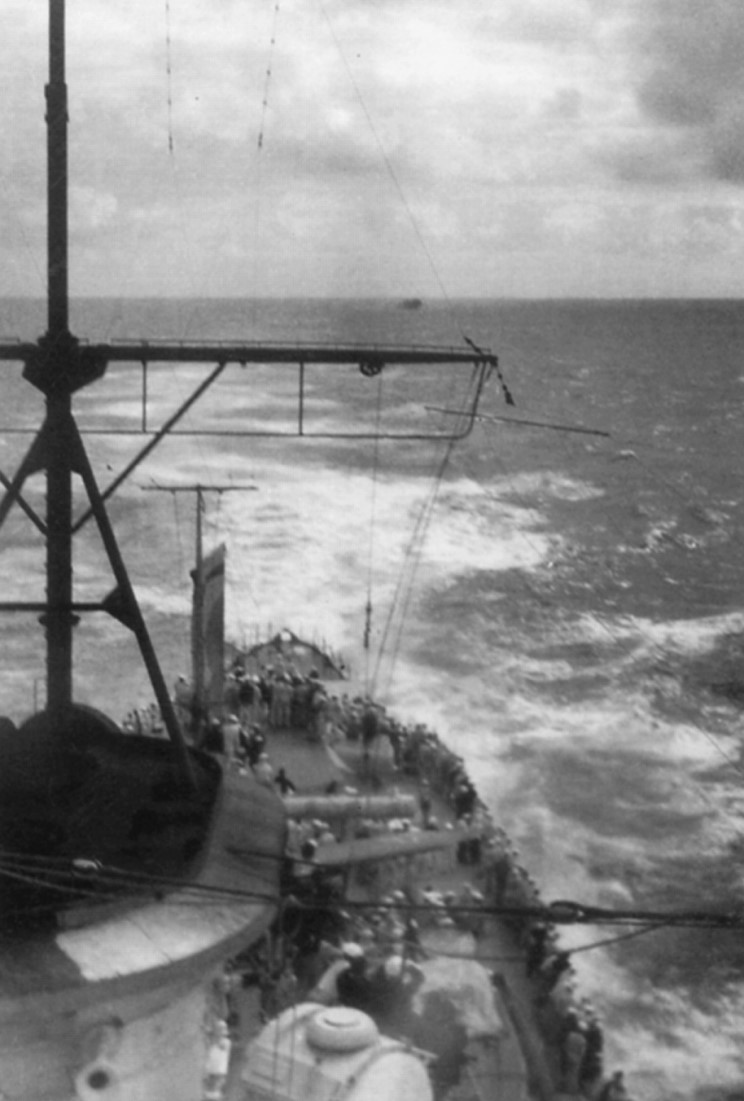 ---
As the Graf Spee is seen abandoning the area, Tairoa in the background begins to sink. Picture by Michael Pocock www.maritimequest.com
---
FOLLOWING PAGES ON THE SAME ARTICLE