SHIPS HIT BRITAIN 239 * - P Q R
9)QUEEN CITY (SUB ENRICO TAZZOLI)
---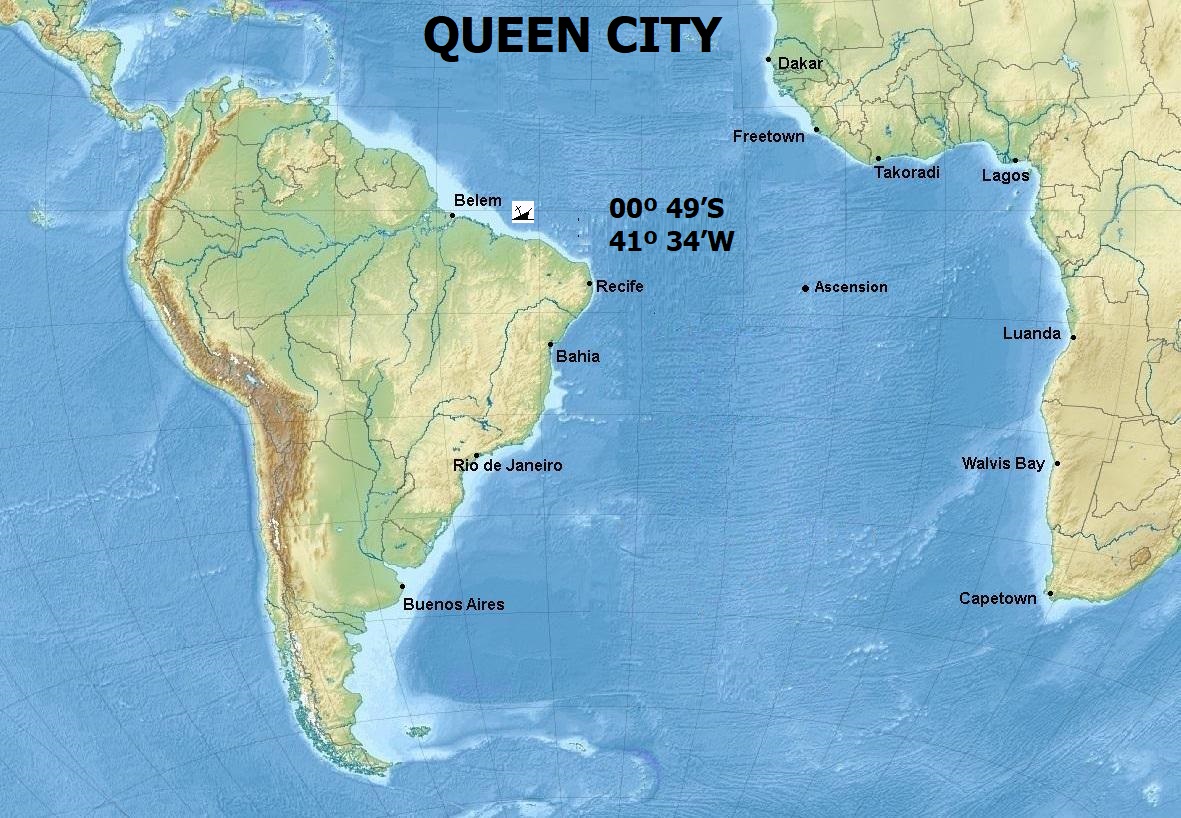 ---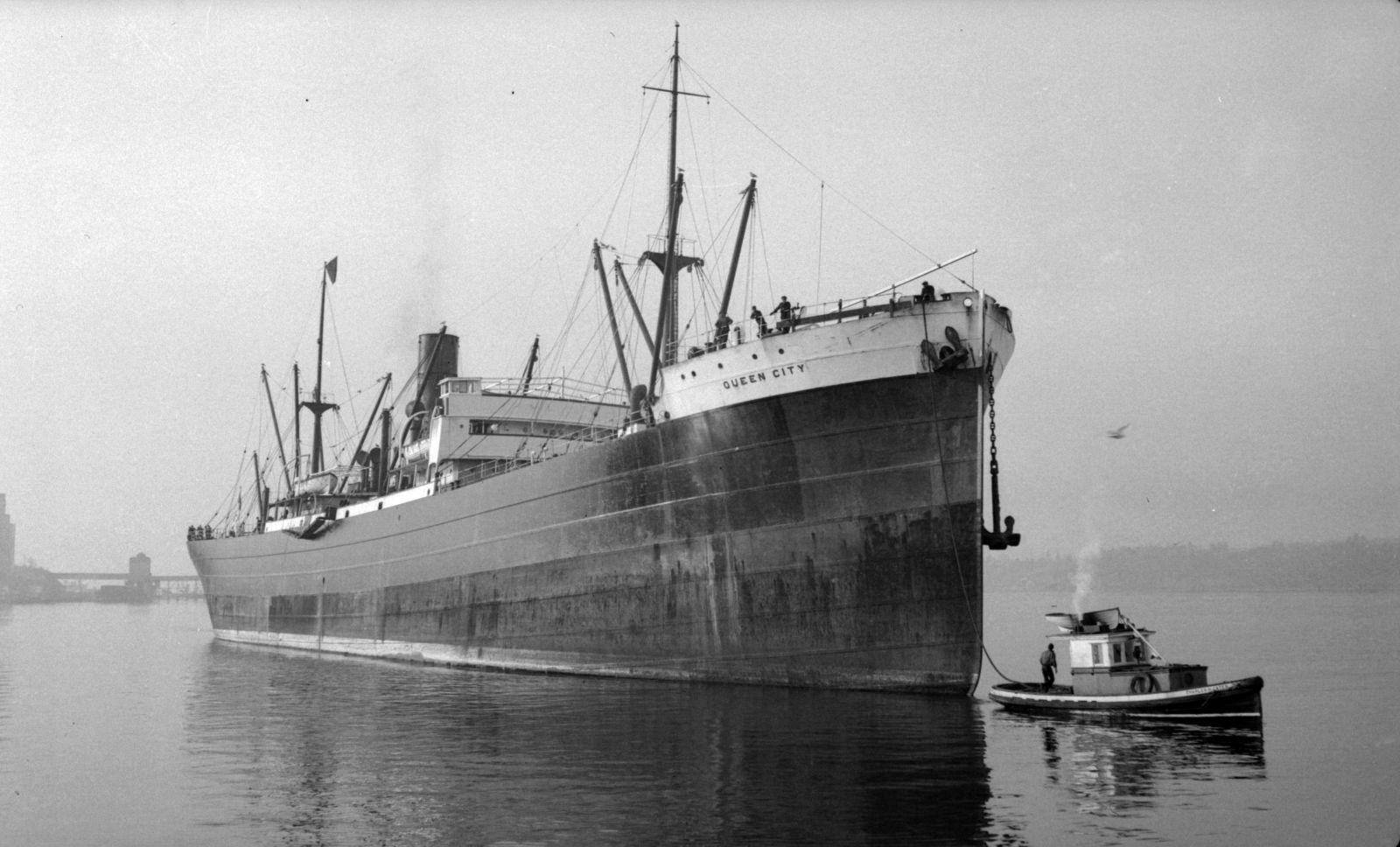 ---
Photo. City of Vancouver Archives CVA 447-7693
---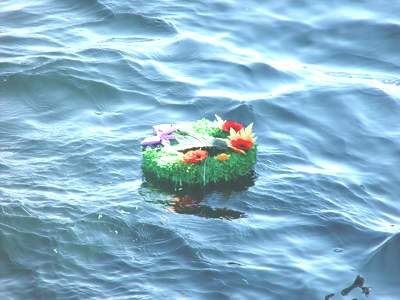 ---
Built: 1924
---
Tonnage: 4,814 / 8,720 tons
---
Cargo: 7,900 tons of general cargo including rubber, jute and hemp.
---
Route: Capetown - Trinidad
---
Sunk 21 DEC 42 by submarine Tazzoli 00º 49'S 41º 34' W
---
0 Dead
---
45 Survivors
---
The Master, Capt George Hornsby, 38 crew and 6 gunners in two boats landed at the state of Maranhao near Sao Luis, Brazil after 7 day adrift.
---
After the ship plummeted beneath the waves, the submarine approached the lifeboats and questioned the survivors about ship´s name, cargo and route, the Italians asked for the captain to take him as a prisoner. Survivors informed the same had been lost with his ship, the submarine took her course and disappeared.
---
Captain Hornsby and survivors in two lifeboats well provisioned with water, pemmican, condensed milk and Horlick tablets, set sail for the Brazilian coast. In the same day the boats separated. Despite the calm winds the boat made only four knots but steady. The nights were blessed by cold air, but the days had the sun overhead unbearably hot. Despite the agony of sunburn the men kept morale in height. On the night of 23 Dec, after sailing for two days, the lights of the shore were sighted.
---
Capt. Hornsby decided to approach the land carefully as the breakers were to big for a safe land at night and decided to wait for the next morning. They went ashore around four o'clock that afternoon. It was Christmas Eve. The men discovered they had landed at the small fishing village of Guimaraes some 25 miles west of Sao Luis the capital of the State of Maranhao. The first task of Captain Hornsby was to find a telephone to contact the British Consul at Sao Luis.
---
Transportation by land in that remote point was impossible, so the Consul agreed to send a tug to pick up the survivors late in the afternoon. Captain Hornsby and his men reboarded their lifeboat and were towed to Sao Luis where they arrived on the morning of 25 December. It was a Christmas Day they would never forget.
---
The second lifeboat, commanded by Chief Officer Tarr, had not the same luck. Despite to be faster than Hornsby boat, it made quite a long leeway on its 240 mile passage. Tarr and his men spent Christmas at sea and finally went ashore some 58 miles to the east of Sao Luis. They managed to contact the authorities with the help of local fishermen. The same tug sent to rescue Hornsby now towed them into Sao Luis on 28 Dec.
---
FOLLOWING PAGES ON THE SAME ARTICLE