SHIPS HIT BRITAIN 239 * - P Q R
16)ROSS U-159
---
---
https://www.naval-history.net/Maps1939-08RNStations.GIF
---
---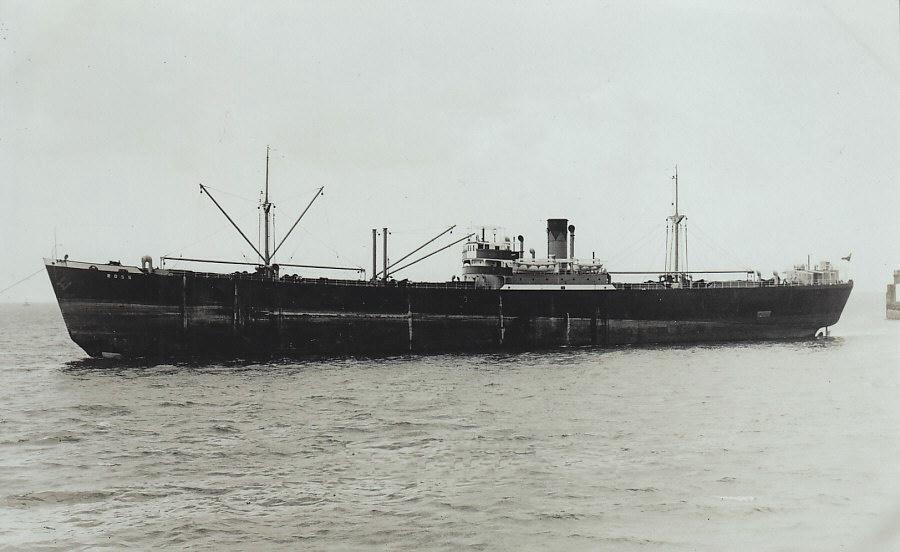 ---
Photo. www.uboat.net
---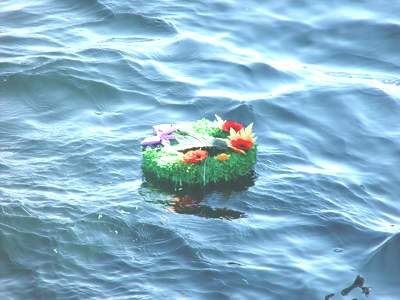 ---
Built: 1936
---
Tonnage: 4,978 / 9,260 tons
---
Cargo: 2,000 tons of manganese ore
---
Route: Port Elizabeth - Trinidad
---
Sunk 29 OCT 42 by U-159 on pos. 38° 51'S 21° 40'E
---
1 Dead
---
39 Survivors
---
At 12.26 hours on 29 Oct 1942 the unescorted Ross (Master John Dodds) was hit on the starboard side in the deep tank by one torpedo from U-159 about 370 miles south-southeast of Cape Agulhas. The explosion blew off the hatch covers, set the aft part of #2 hold on fire and broke the back of the ship. The fore part was only held in place by the side plates and completely broke off and sank quickly after a coup de grâce struck on starboard side in #2 hold at 12.42 hours.
---
The crew of 33 men and seven gunners (the ship was armed with one 4in and eleven machine guns) already began to abandon ship after the first hit, but the starboard forward lifeboat was launched to quickly by the chief officer and three men and was fouled by the still turning propeller. The men jumped into the water and three of them were picked up by the port forward lifeboat, the chief officer however could not be found and apparently drowned. The second engineer went below to stop the engines, while the radio operators tried to send a distress signal but were unable to do so due to damages to the wireless set and aerials.
---
The U-boat surfaced after firing the second torpedo, but dived again because they assumed that the stern gun was still manned and fired a third torpedo at 13.32 hours. The torpedo struck on the starboard side between #4 hold and the engine room and caused the ship to roll over to starboard and sink within one minute. In the meantime the remaining survivors had abandoned ship after releasing all four rafts, but a second boat had been damaged by the propeller and another swamped so all 39 survivors were rescued by the only intact lifeboat. The Germans then questioned the survivors, gave them course to the nearest land and eight packs of cigarettes when they were asked for some. U-159 did not stay long as they had earlier sighted a column of smoke and went off to chase and sink Laplace.
---
As the only lifeboat was crowded, the survivors decided to bail out the swamped boat and transferred nine men into it, in charge of Able Seaman Clayton Hayes who was later awarded the Lloyds War Medal for Bravery at Sea. The boats set sail towards Capetown, but were separated during the third night. In the morning on 3 November, the men in the smaller boat were picked up by HMS Rockrose (K 51) (Lt E.J. Binfield, RNR) which located the other boat the next night, rescued the remaining survivors and landed them at Simonstown.
---
By Ross (British Motor merchant) - Ships hit by German U-boats during WWII - uboat.net
---
FOLLOWING PAGES ON THE SAME ARTICLE