SHIPS HIT BRITAIN 239 * - M N O
30)ORONSAY (IT SUB ARCHIMEDI)
---
---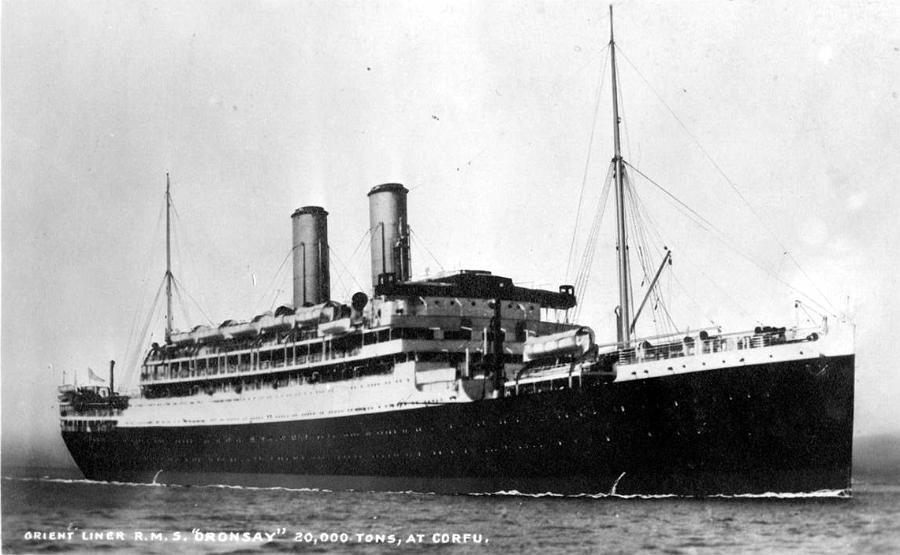 ---
Photo www.photoship.co.uk
---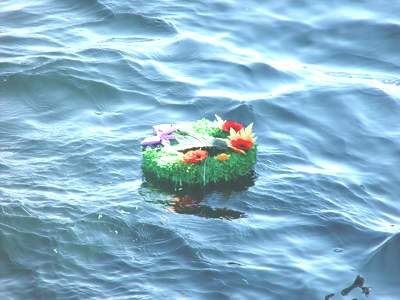 ---
Built: 1924
---
Tonnage: 10,640 / 20,043 tons
---
Cargo: 1,200 tons of copper and 3,000 tons of oranges.
---
Route: Capetown to the UK via Freetown
---
Sunk 09 OCT 42 by Italian submarine Archimedi on pos 04º 29'N 20º 52'W
---
6 Dead
---
460 Survivors
---
On 9 October 1942, Oronsay was sailing unescorted in the Atlantic en route from Cape Town to the UK via Freetown. She was carrying 50 RAF personnel, 20 rescued British seamen, and 8 DEMS gunners, with a cargo of 1,200 tons of copper and 3,000 tons of oranges. When she was some 500 miles southwest of Freetown, she was torpedoed by the Italian submarine Archimede. As the boats were being lowered a second torpedo was launched, hitting one of the boats and killing five of those on it. In all six crew members were lost; the remainder got the ship's boats away as Oronsay sank.
---
321 of them were rescued by HMS Brilliant after 12 days. 47 survivors, including the ship's surgeon James McIlroy (the Antarctic explorer), were picked up by the Vichy French aviso Dumont d'Urville, and were interned at Dakar. Another notable survivor was Flight Lieutenant Archie Lamb, later a British diplomat, who wrote an account of the sinking in 2004. Captain Savage was later made Commander of the Order of the British Empire (CBE) for courage and seamanship during and after the sinking. HMS Boreas was also sent to pick up survivors). the French steamer Lipari picked up another 19 survivors.
---
FOLLOWING PAGES ON THE SAME ARTICLE