SHIPS HIT BRITAIN 239 * - M N O
3)MARLENE U-124
---
---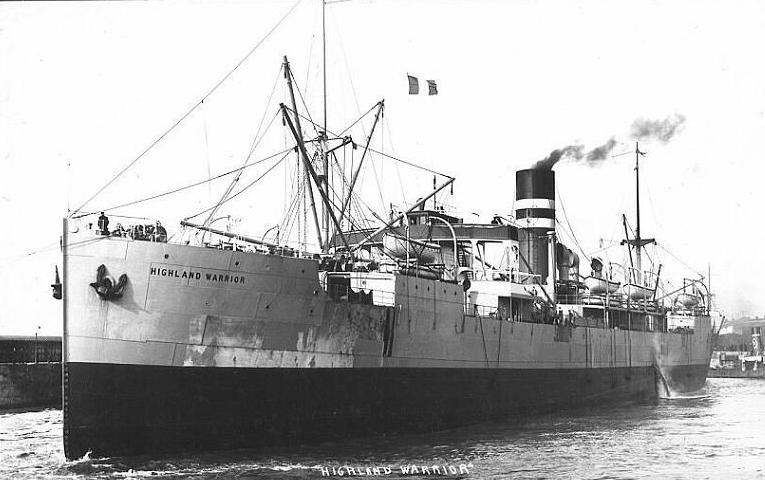 ---
Marlene seen as former Highland Warrior. Photo www.photoship.co.uk
---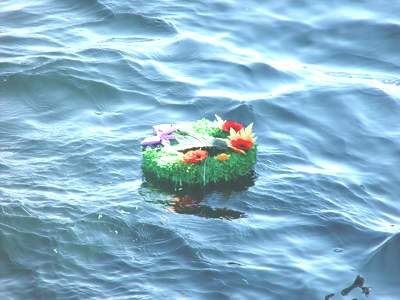 ---
Built 1920
---
Tonnage: 6,507 / 10,450 tons
---
Cargo: 7,100 tons of general cargo and 1,500 tons of pig iron
---
Route: Calcutta - Walvis Bay, South West Africa - Freetown - UK
---
Sunk 4 APR 41 by U-124 on pos. 08º15'N 14º19'W
---
13 Dead
---
47 Survivors
---
Built as Highland Warrior for Nelson Line, London. 1933 sold to Royal Mail Line, London and renamed Nogoya. 1936 sold to Kaye, Son & Co Ltd, London and renamed Marlene. 1940 sold to Galbraith, Pembroke & Co Ltd, London.
---
At 23.02 hours on 4 Apr, 1941, the unescorted Marlene (Master Henry Ellison Lascelles) was struck under the bridge by one torpedo from U-124 southwest of Freetown. The zigzagging ship had been spotted at 16.08 hours and missed by a first torpedo at 20.59 hours. 22 minutes after the first hit, she was struck by a coup de grâce and remained afloat, but the crew began to abandon ship.
---
At 23.44 hours, the U-boat began to shell the ship, but had to stop after 12 rounds of incendiary rounds were fired because the light for the gunsight failed. The Marlene sank by the bow five minutes after being hit by a second coup de grâce at 00.05 hours on 5 April. 13 crew members were lost. The master and 46 crew members landed at False Cape, Sierra Leone.
---
By Marlene (British Steam merchant) - Ships hit by German U-boats during WWII - uboat.net
---
FOLLOWING PAGES ON THE SAME ARTICLE