SHIPS HIT BRITAIN 239 * - M N O
28)OCEAN MIGHT MoWT U-109
---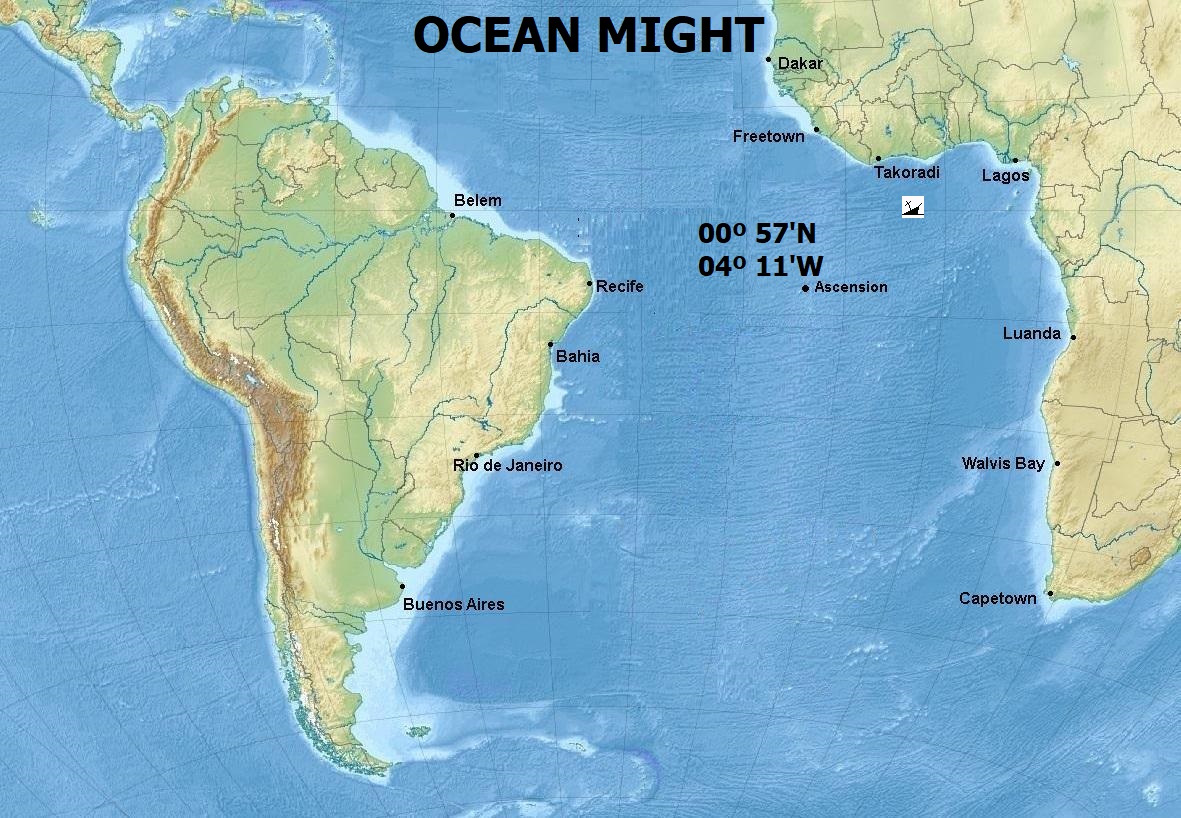 ---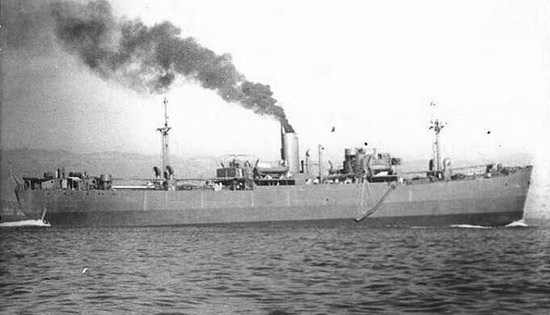 ---
Sister ship Ocean Vanguard. Photo www.photoship.co.uk
---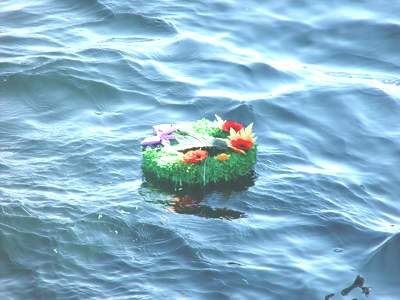 ---
Built 1942
---
Tonnage 4,272 / 7,173 tons
---
Cargo: 7,000 tons of military stores
---
Route: Liverpool - Capetown - Middle East
---
Sunk 03 SEP 42 by U-109 on pos 00º 57"N 04º 11"W.
---
4 Dead
---
50 Survivors
---
Completed in June 1942 for Ministry of War Transport (MoWT)
---
At 00.50 hours on 3 Sep, 1942, the Ocean Might (Master William James Park), dispersed from convoy OS-37 was hit in the stern by one torpedo from U-109 southwest of Takoradi and sunk by a coup de grâce at 01.10 hours after the crew had abandoned ship. Bleichrodt then searched for the lifeboats in order to take the master prisoner, but he was not able to find them in the darkness. The U-boat had first sighted the zigzagging ship at 18.28 hours on 1 September and fired a spread of three torpedoes at 19.22 hours the next day during a second attack attempt.
---
All torpedoes missed because the steamer turned away, the same happened as a stern torpedo was fired two minutes later. Bleichrodt surfaced and overtook the ship with full speed, but missed again at 00.49 hours with a first torpedo, until the sixth torpedo fired hit the vessel ending a 30 hours long hunt. Three crew members and one gunner were lost. The master, 40 crew members and nine gunners landed 35 miles east of Accra at Ningo, Gold Coast.
---
By Ocean Might (British Steam merchant) - Ships hit by German U-boats during WWII - uboat.net
---
FOLLOWING PAGES ON THE SAME ARTICLE