SHIPS HIT BRITAIN 239 * - J K L
7)KIRKPOOL (RAIDER THOR)
---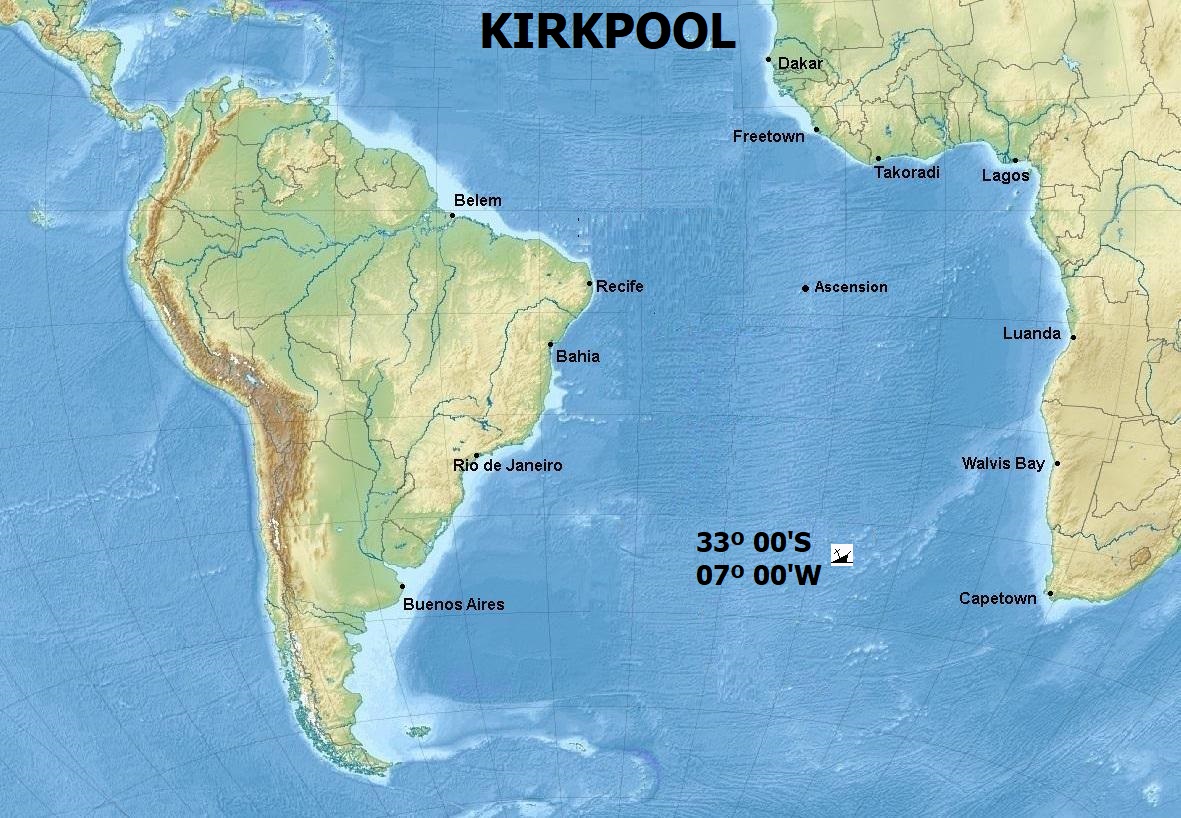 ---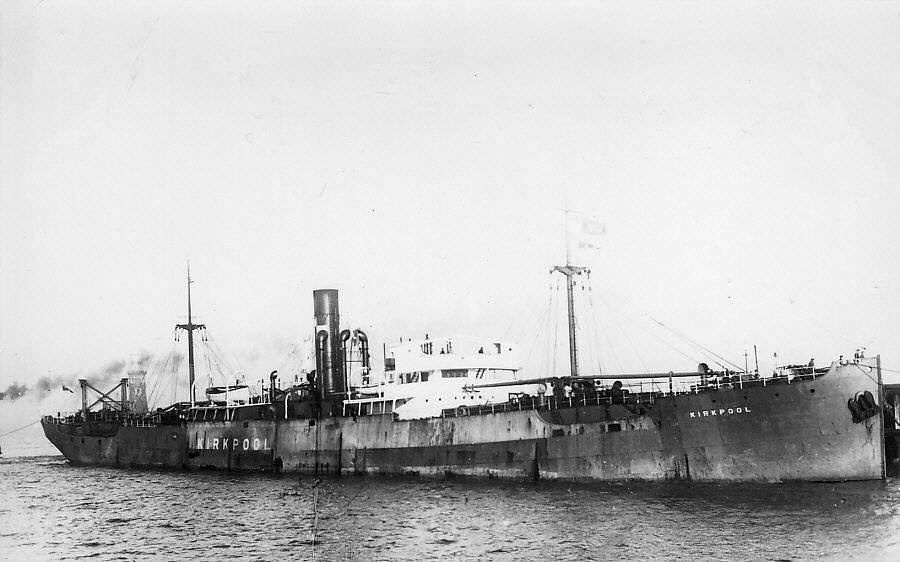 ---
Photo. http://www.searlecanada.org/sunderland/images4/kirkpool3.jpg
---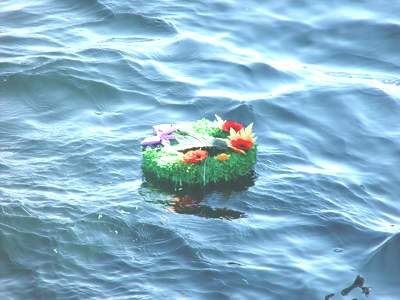 ---
Built: 1928
---
Tonnage: 4,842 / 8,765 tons
---
Cargo: Coal
---
Route: Durban - Montevideo
---
Sunk 10 APR 42 by Raider Thor on pos. 33º 00"S 07º 00"W
---
29 Dead
---
17 Survivors taken as POW
---
SS Kirkpool was originally en route from the UK to Lourenco Marques in Mozambique, Africa. However, her orders were changed at Cape Town, S. Africa to go to Durban to pick up coal bound for Montevideo, Uruguay, S. America. She was nearing the Cape on 16th March and was in Durban on 24th March. After picking up her cargo and heading back out into the South Atlantic ocean, the SS Kirkpool was tracked and torpedoed by the German raider Thor.
---
Thor sighted Kirkpool on afternoon of April 10th in poor visibility and tracked the vessel until near dark when she closed to track again using her early version radar. She closed range until 2007 hrs at 2,420 yards range torpedo launched, for a miss, and gunfire opened up. Of four shells fired in second salvo, three struck the Kirkpool. Thor ceased fire at 2011hrs with the steamer on fire. The Kirkpool turned to ram or maybe lost steering control and gunfire was resumed for another minute.
---
Thor stuck around for three hours searching for survivors. The 17 survivors (out of 46 crew) were picked up from the sea. Thor later transferred the survivors to the SS Regensburg. This ship already held POWs from the sinking of the Nankin, (who were also held in Fukushima camp).They were moved again, this time to the SS Dresden, a merchant ship bound for Japan, and then finally transferred to SS Ramses.
---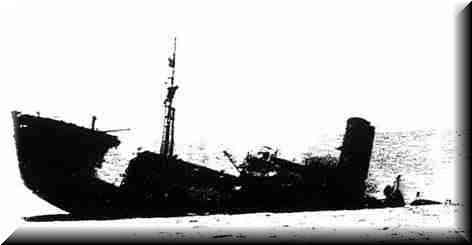 ---
Dramatic view of SS Kirkpool with her bow shattered by Thor artillery.
Photo http://ahoy.tk-jk.net/MaraudersWW2/6ThorSecondCruise.html
---
They were handed into Japanese custody by the German authorities on the 10th of July 1942 on board the S.S. Ramses in Yokohama harbour. On the night of the10th /11th July 1942 they were taken north by train to the town of Fukushima and reached their destination, a Roman Catholic Convent on the outskirts of town which had been turned into a Civilian Internment Camp. There, the civilians were placed in the charge of a special branch of the local police force. One death and one birth were reported shortly after arrival.
---
RESCUE
After their imprisonment in July 1942, the first contact the internees had with the outside world was in August 1945 when packages were dropped by a VB#88 plane from the USS Yorktown. [Photo dated 25 Aug 1945, first food drop 28 Aug 1945]
---
They remained in the camp until the 10th September 1945 when Task Unit 30.6.2, (comprising USS Garrard, Rescue, Nicholas, Taylor, Gosselin and Runels, HMS Wizard and Wakeful and HMAS Bataan and Warramunga) left Tokyo Bay for Sendai on another recovery mission.
---
The minesweepers were occupied in sweeping to the north as the Task Unit approached Shiogama, the port of Sendai, and its entry into the harbour was marked with explosions every few minutes. On arrival contact teams were landed and by the afternoon of the 10th September all the internees from Fukushima internment camp were being dealt with on the hospital ship, USS Rescue.
---
The survivors then boarded HMAS Warramunga and were taken back to Yokohama.There they transferred to HM aircraft carrier 'Ruler' bound for Sydney via Manus in the Admiralty Islands. They were near the Equator on 20th September 1945 and were off the Australian coast on 25th September. The Kirkpool survivors arrived in Sydney (apparently the first from the Japanese POW camps) and signed their conveyance order back to the UK on 26th October.
---
The HMT Andes brought them home from Sydney to Southampton, England via Fremantle, Bombay and Suez arriving in time for Christmas 1945 (when there was much celebration!).
---
POSTSCRIPT
Malcolm Ingleby Scott was subsequently awarded the South Atlantic Star, the Pacific Star and the 1939-45 Star in recognition of his war service. His family was told in 1942 that he was missing and presumed dead. It was not until 1944 that they heard he was a POW in Japan. He married his fiancee Patricia Whalen in February 1946. Despite the odds, Patricia refused to give up hope that he was alive. They had one daughter, Christine, who has researched this history.
---
Malcolm never recovered from his experience in the camp, and was later diagnosed as suffering from what is now called 'post traumatic stress disorder'. The effects of cardiac beri-beri and shrapnel wounds coupled with PTSD eventually took their toll and Mr. Scott died of a coronary thrombosis on 26th November 1959. He was 53 years old.
---
Sources:
i. Letters and documents of M.I. Scott
ii. German Raiders of World War 2, August Karl Muggenthaler
iii. Australian Naval Archives
---
FOLLOWING PAGES ON THE SAME ARTICLE