SHIPS HIT BRITAIN 239 * - D E F
5)DARKDALE RFA U-68
---
---
---
Photo. Scuba Diving St Helena | Wreck Dives - DIVE Magazine
---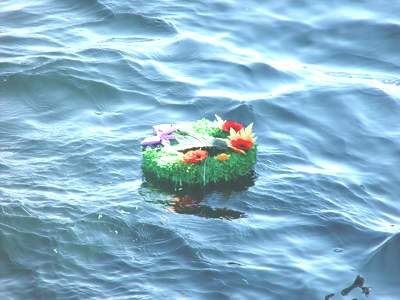 ---
Built: 1940
---
Tonnage 8,145 / 12,100 tons
---
Cargo: 3,000 tons of fuel oil, 850 tons of aviation gasoline, 500 tons of diesel oil and lubricating oil
---
Route: Durban - St. Helena
---
Sunk 22 OCT 41 by U-68 on pos 15º 55" 30'S 05º 43" 15'W
---
41 Dead
---
9 Survivors
---
17 September 1941: refuelled aircraft carrier HMS Eagle and cruiser HMS Dorsetshire.
---
22 October 1941: torpedoed by U-68 which reported that Darkdale exploded, turned over and sank within five minutes. 41 were killed. The Master, Chief Engineer and Purser were dining with the Garrison Commander in the military barracks above Jamestown, two Ratings lay in Jamestown Hospital, and a further two were on a run ashore, trying to get back to their ship, when the torpedoes struck at around 0015hrs.
---
At 01.42 hours on 22 October 1941 the Darkdale (Master Thomas H. Card) was torpedoed and sunk by U-68 while anchored as a storage ship in Jamestown harbour, St. Helena. The tanker caught fire after being hit by a torpedo, exploded and sank. 38 crew members and three gunners were lost. The master, five crew members and three gunners survived the sinking, but only two of the men had actually been aboard when the ship was hit and were rescued by harbour craft after jumping overboard.
---
By https://uboat.net/allies/merchants/ship/1178.html
---
---
Above the bow of Darkdale above the surface. A boat with a team of inspectors check wreckage conditions. Photo www.sainthelenaisland.info
---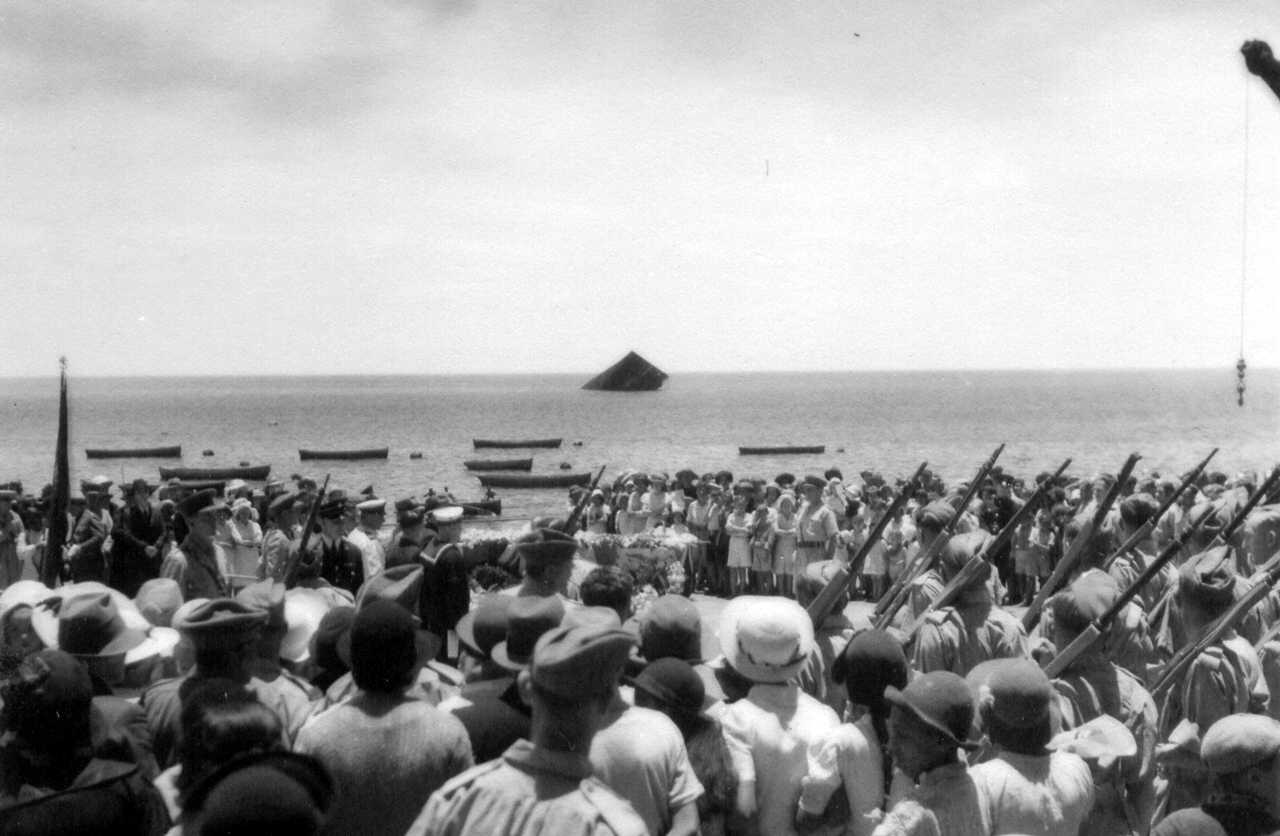 ---
In the picture a memorial service is held by the people of Santa Helena on 25 October 1941. Photo www.sainthelenaisland.info
---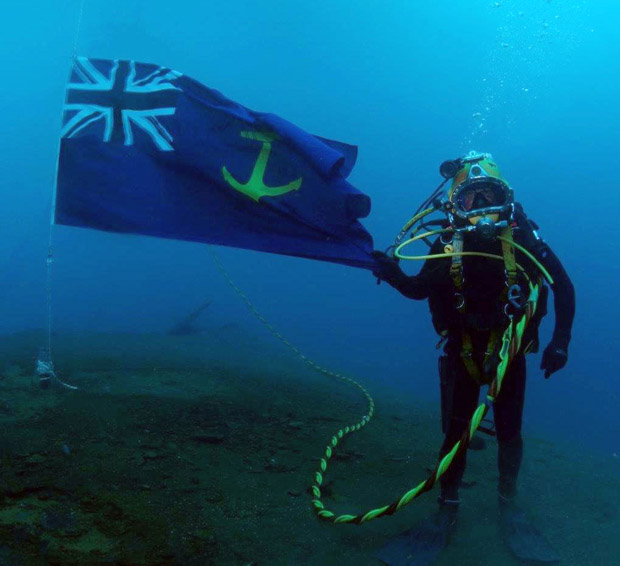 ---
RFA flag is unfurled for the first time at the remains of Darkdale. Photo www.sainthelenaisland.info
---
FOLLOWING PAGES ON THE SAME ARTICLE