SHIPS HIT BRITAIN 239 * - D E F
39)EUMAEUS (SUB CAPPELINI)
---
---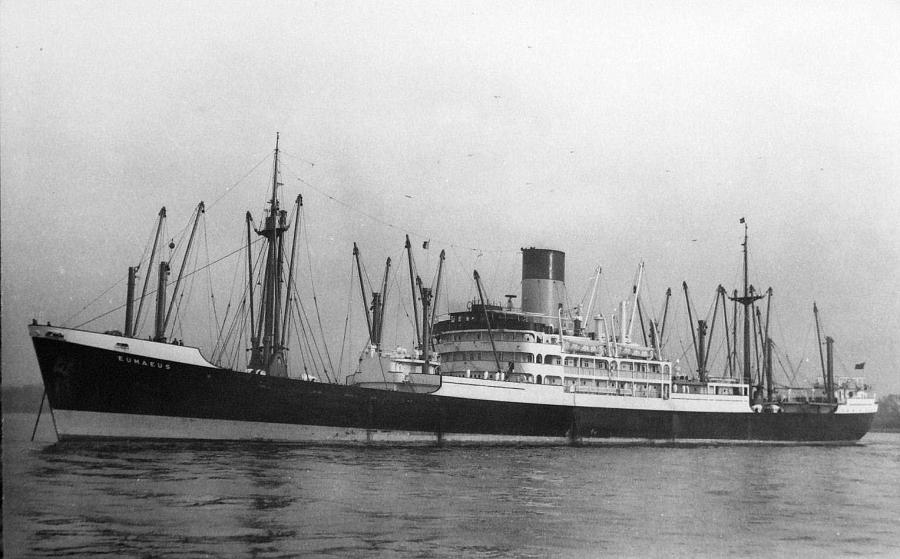 ---
Photo. www.photoship.co.uk
---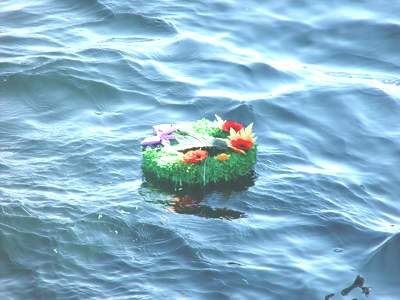 ---
Built 1921
---
Tonnage: 7,472 9,332 tons
---
Cargo: 5,607 tons of coal and a general cargo and also Naval personnel
---
Route: UK – Singapore and Shanghai via Capetown
---
Sunk 14 JAN 41 by Italian submarine CAPPELINI on position 08º 55' N 15º 03' W
---
23 Dead
---
333 Survivors
---
SS Eumaeus was built in 1921 by Caledon Ship Building & Engineering Co. at Dundee with a tonnage of 7736 grt, a length of 459ft 2in, a beam of 56ft 4in and a service speed of 14 knots. First of a class of eight vessels she was built for Ocean Steam Ship Co. On 29th December 1940 she sailed from Liverpool bound for Cape Town with 265 naval ratings and 91 crew members. Sixteen days later, on 14th January 1941, she was south west of Freetown (08º 55"N 15º 03"W) when the Italian submarine Cappellini (Capitano di Covetta Salvatore Todaro) surface some 2000 yards away and opened fire and gave chase.
---
Her master, Captain J. E. Watson ordered maximum revolutions and turned the ships stern towards the submarine to narrow the target but four shells aimed at the stern and bridge found their mark. Despite being continually machine gunned from a range of 700 yards the Army gunners continued firing until their ammunition was exhausted, scoring at least one hit on the submarine. By this time the Eumaeus was well ablaze and as the submarine positioned herself to fire the torpedo which finally sank her she was abandoned.
---
Twenty three lives were lost in the action (Eight crew members and 15 passengers). Sixty-three survivors were picked up by the trawlers HMT Bengali and HMT Spaniard which arrived at the scene at 1315 hours. Walrus P.5667 (Lt. V.B.G. Cheesman, RM) of 710 Squadron, which was searching for the U-boat arrived at the scene and helped to rescue the survivors. At 2000 hours, the destroyers HMS Isis and HMS Encounter and the A/S trawler HMT Pict arrived and picked up more survivors. In all, 305 survivors were picked up..
---
FOLLOWING PAGES ON THE SAME ARTICLE