SHIPS HIT BRITAIN 239 * - D E F
33)EMPIRE PROTECTOR MoWT U-38
---
---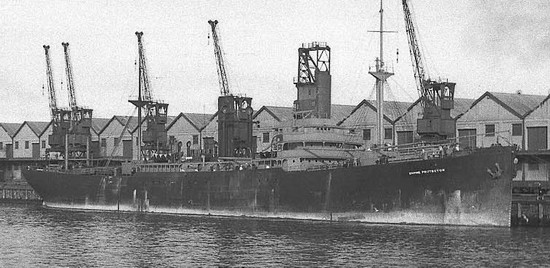 ---
Photo www.uboat.net
---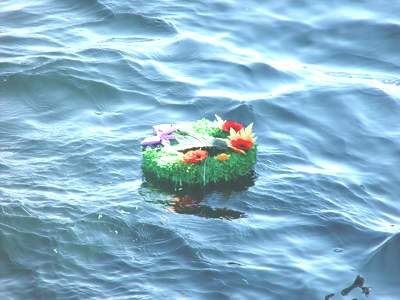 ---
Built 1921
---
Tonnage 3,753 / 6,181 tons
---
Cargo: 2,250 tons of cotton, 4,200 tons of cotton seed and 1,252 tons of copper
---
Route: Port Sudan - Capetown - Freetown - London
---
Sunk 30 MAY 41 by U-38 on pos. 06º 00"N 14º 25"W
---
5 Dead
---
33 Survivors
---
Completed in April 1922 as Italian Artena for "Roma" Società di Navigazione, Rome. 1928 renamed Cariddi for La Meridionale di Navigazione SA, Naples. 1932 renamed Sebeto for the same owner. 1935 renamed Pamia for "Polena" Società di Navigazione, Genoa.
---
On 10 Jun, 1940, the Pamia was captured at sea off Liverpool by the British armed trawler HMS Liffey (4.332) (Lt F.S. Croughan) and taken to Methil. The ship was renamed Empire Protector by Ministry of War Transport (MoWT) seven days later.
---
At 13.11 hours on 30 May 1941, the unescorted Empire Protector (Master John Cringle) was hit by one of two G7a torpedoes from U-38 southwest of Freetown. The ship sank within a few minutes after being hit aft by a G7a coup de grâce at 14.07 hours. Five crew members were lost. The master, 29 crew members and three gunners were picked up by Arundo and landed at Freetown.
---
By https://uboat.net/allies/merchants/ship/952.html
---
FOLLOWING PAGES ON THE SAME ARTICLE