SHIPS HIT BRITAIN 239 * - D E F
29)EMPIRE KOHINOOR MoWT U-618
---
---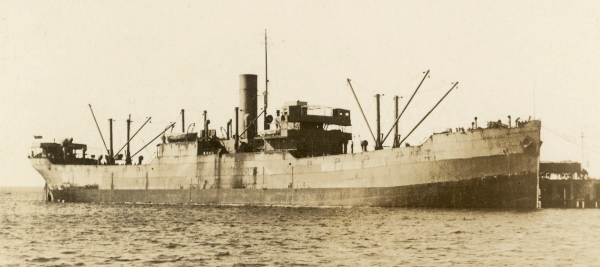 ---
Empire Kohinoor seen as former Caboto. Photo www.uboat.net by State Library of New South Wales
---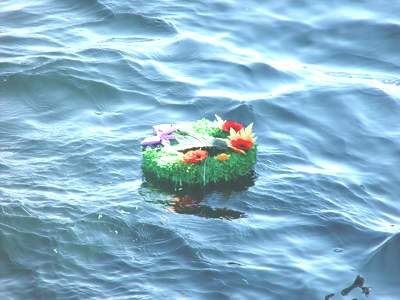 ---
Built 1919
---
Tonnage: 5,225 8,260 tons
---
Cargo: 6,000 tons of general cargo
---
Route: Alexandria - Capetown - Freetown - UK
---
Sunk 3 JUL 43 by U-618 on pos. 06º 20'N 16º 30'W
---
6 Dead
---
81 Survivors
---
Built as British steam tanker War Celt, completed February 1919 for Anglo Mexican Petroleum Co; 1919 renamed Italian Caboto for Soc. Veneziana di Nav. a Vap, Venice; converted to steam merchant; 1937 sold to Società Anonima di Navigazione Lloyd Triestino, Trieste.
---
On 25 Aug, 1941, the Caboto was scuttled at Bandar Shapour during the British Operation Countenance. Salved by Britain and renamed Empire Kohinoor by Ministry of War Transport (MoWT).
---
On 2 Jul, 1943, the unescorted Empire Kohinoor (Master R. Black) was torpedoed and sunk by U-618 about 250 miles southwest of Freetown. Six crew members were lost. The master, 72 crew members and eight gunners were rescued. The first boat was rescued by the British destroyer HMS Wolverine (D 78) (Cdr J.P. Meney) and landed at Takoradi. The second boat was rescued by the British merchant Gascony and the third landed at Lumley Beach, Sierra Leone on 7 July.
---
By https://uboat.net/allies/merchants/ship/2971.html
---
FOLLOWING PAGES ON THE SAME ARTICLE