SHIPS HIT BRITAIN 239 * - A B C
60)CLAN MACTAVISH U-519
---
---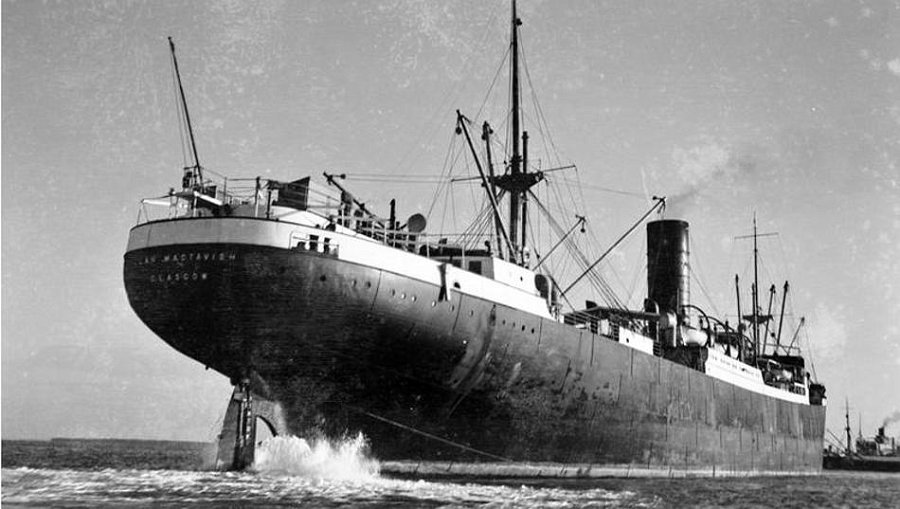 ---
Photo. www.photoship.co.uk
---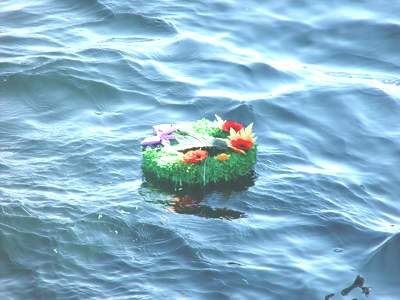 ---
Built 1921
---
Tonnage: 7,631 / 10,420 tons
---
Cargo: 4,597 tons of copper, 1,180 tons of extract, 280 tons of general cargo and 1877 bags of POW mail
---
Route: Beira - Durban - Trinidad - New York
---
Sunk 08 OCT 42 by U-519 on pos. 34º 53'S 16º 45'E
---
68 Dead
---
74 Survivors
---
At 09.07 hours on 8 Oct 1942 the unescorted Clan Mactavish (Master Ernest Edwin Arthur) was hit on the port side in #2 hold by one torpedo from U-159 about 100 miles west-southwest of Capetown. The U-boat had spotted the ship steaming at full speed of 9.5 knots towards Capetown shortly after she picked up 35 survivors of Boringia, which had been sunk by the same U-boat only a few hours earlier and then missed her with a first torpedo at 09.05 hours.
---
The vessel settled rapidly by the head and sank by the bow within two minutes, leaving the crew no time to launch the three lifeboats and they rescued themselves on rafts that floated free or clung to wreckage and upturned boats. The master, 51 crew members, two gunners (the ship was armed with one 4.7in, one 12pdr and four machine guns) and seven of the survivors were lost.
---
Two of the capsized lifeboats were later righted and picked up the men swimming in the water. At 09.45 hours, U-159 surfaced to question the survivors but had to dive again when an aircraft approached shortly thereafter. The U-boat was not spotted, but the presence of the aircraft prevented it to get into an attack position on the British steam merchant Matheran, which was directed to the lifeboats by the aircraft and picked up 36 crew members, three gunners and 28 survivors at 13.20 hours and landed them at Capetown on 9 October.
---
By https://uboat.net/allies/merchants/ship/2249.html
---
FOLLOWING PAGES ON THE SAME ARTICLE