SHIPS HIT BRITAIN 239 * - A B C
46)CITY OF BOMBAY U-159
---
---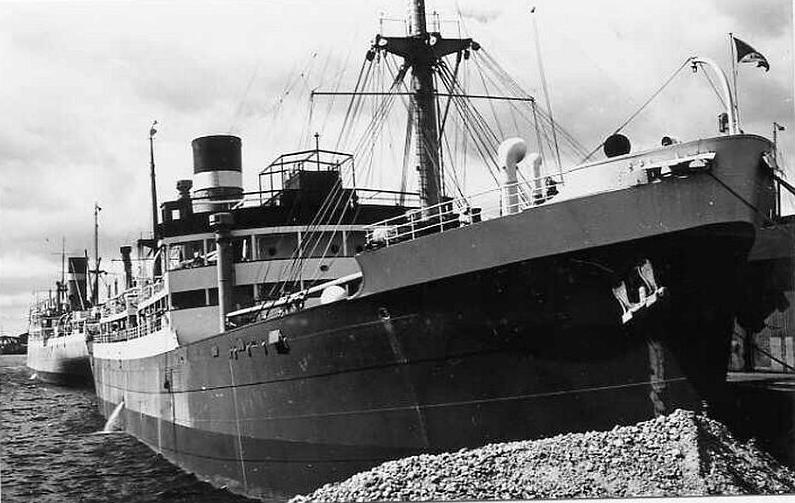 ---
Photo. www.photoship.co.uk
---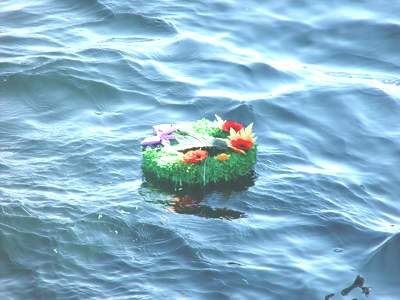 ---
Built: 1937
---
Tonnage: 7,140 / 10,280 tons
---
Cargo:6,500 tons of military stores
---
Route: Liverpool - Trinidad - Saldanha Bay, South Africa - Karachi
---
Sunk 13 DEC 42 by U-159 on pos. 02º 43'N 29º 06'W
---
24 Dead
---
130 survivors
---
At 22.05 hours on 13 December 1942 the unescorted City of Bombay (Master Forbes Wyse Pemberthy) was hit by two torpedoes from U-159 south of St. Paul Rocks. The ship had been first spotted 19 hours earlier and missed with a spread of three torpedoes at 06.35 hours. After the torpedo hits the U-boat waited one hour for the ship to sink and then surfaced and fired 30 rounds from the deck gun, setting the vessel on fire. After 4 hours the fire went out and the City of Bombay had to be sunk by a coup de grâce at 03.11 hours on 14 December. The torpedo hit amidships and caused her to sink in a short time.
---
19 crew members and one gunner were lost. The master, 122 crew members and seven gunners were rescued. 24 survivors were picked up by the Egyptian steam merchant Star of Cairo and landed at Capetown. 92 survivors were picked on 19 December by the British steam merchant Cape Breton and landed at Recife ten days later. 14 survivors were rescued by USS Tenacity (PG 71) and landed at Recife.
---
By https://uboat.net/allies/merchants/ship/2508.html
---
---
Above, PG 71 Tenacity. Photo Navsource.org by Tommy Trammpp.
---
FOLLOWING PAGES ON THE SAME ARTICLE