SHIPS HIT BRITAIN 239 * - A B C
41)CHILE (SUB DA VINCI)
---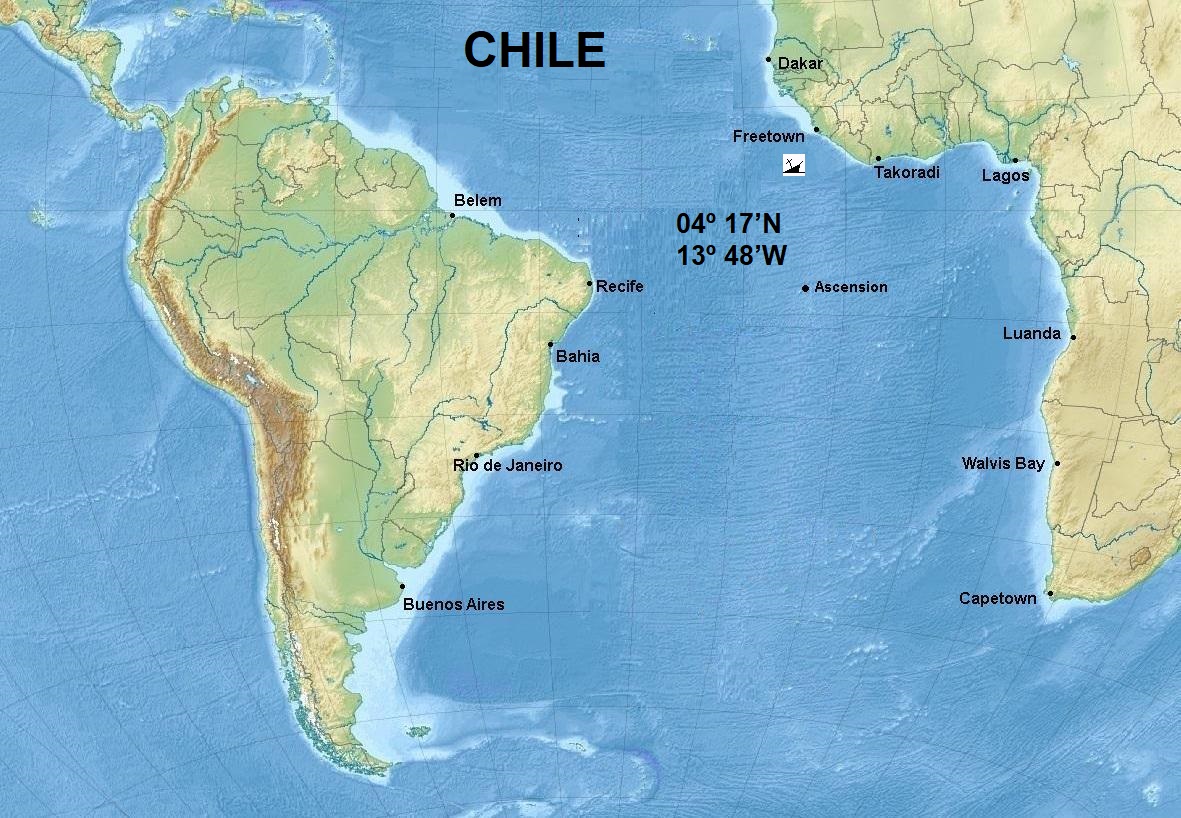 ---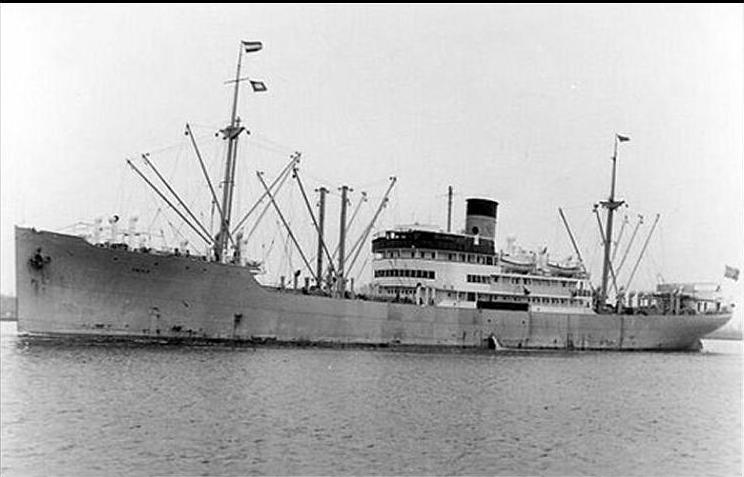 ---
Photo. www.photoship.co.uk
---
---
Built: 1915
---
Tonnage: 6,956/10,325 dwt
---
Cargo: 6,380 tons of groundnuts, 2,500 tons of pig iron and 800 tons of cotton seed.
---
Route: Calcuta - Liverpool
---
Sunk 07 JUN 42 by Italian submarine Leonardo Da Vinci on pos. 04º 17'N 13º 48'W.
---
5 Dead
---
38 Survivors
---
The ship was equipped with three rafts each with a capacity for 28 men, and these floated off as the ship sank, one of them had automatic lights which flashed SOS. The boats kept together until morning in order that a search could be made for the missing men, and at daylight all rafts could be seen but without survivors. At 08:38 HMT Spaniard came along and signalled it would take them on board.The Spaniard went about half an hour to pick all survivors which boarded through rope ladders.
---
Presumably the Chief, the Engineer and the greaser were killed by explosion as they were on duty on engine room. The third Engineer and the Chief Cook went to their cabins to collect some clothes and papers an they must have been trapped in their accomodations. At 14:00hs the Spaniard left the area, steamed round searching for eventual survivors and started off for Freetown, arriving there on 11th June.
---
FOLLOWING PAGES ON THE SAME ARTICLE