SHIPS HIT BRITAIN 239 * - A B C
38)CERINTHUS U-128*
---
---
https://www.naval-history.net/Maps1939-08RNStations.GIF
---
---
---
Photo. http://www.benjidog.co.uk/allen/Images/ImagesC/C0000018.jpg
---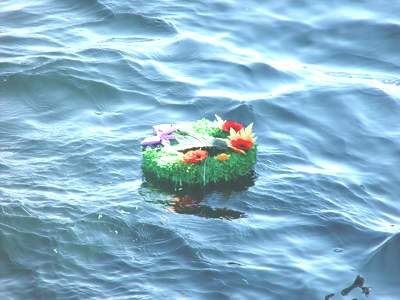 ---
Built: 1930
---
Tonnage: 3,878 / 5,875
---
Cargo: Ballast
---
Route: London - Oban - Freetown
---
Sunk 9 NOV 42 by U-128 on pos. 12° 27'N 27° 45'W
---
20 Dead
---
19 Survivors
---
9.11.1942: Whilst on a ballast voyage from London and Oban to Freetown, merchant Cerinthus was torpedoed and then shelled by the German submarine U128, under command of Kapitanleutnant Ulrich Heyse, S.W. from the Cape Verde Islands, and sank at a position 12.27N 27.45W. Of her compliment of 39 crew and gunners, 20 were lost. She had sailed in ballast from Oban in convoy ON 141 on 25th October, bound for Freetown. Leaving the convoy on 2nd November, she found herself a week later in 12.27N., 27.45W. Shortly before midnight on 9th November a torpedo missed astern, but a second hit the port No.5 tank.
---
Two boats were launched and stood by the ship, but a second torpedo hit and U 128 then surfaced and shelled her for one and a half hours until she sank. The two boats kept together until 17th November when they lost sight of each other in a rain squall. During this time repeated attempts to use the boat radio failed to raise any reply. Chief Officer Hawkins boat was sighted by a Sunderland aircraft on 1st December and later that day, after 22 days adrift, they were picked up by HMS BRIDGEWATER and landed at Freetown on 6th December.
---
The tragedy was the second boat, commanded by Captain Chadwick. It was not sighted until 24th January when only one man was still alive. The sole survivor from this boat was picked up by the American steamer KENTUCKIAN 5,200 GRT and landed at Port of Spain on 31st January. Letters advising the loss were sent out to all next of kin on 8th December 1942, signed by James Huntly on behalf of the company. It was also on that day that notification was received from The Admiralty of the safe landing of survivors by HMS BRIDGEWATER in W.Africa.
---
Captain James Chadwick, born in Manchester in 1894, was amongst those lost. For many years a master with C.T. Bowring and Company, he had survived the sinking of their CYMBELINE by the raider WIDDER on 2nd September 1940. Taking CERINTHUS in January 1942 he died in the second lifeboat on 10th January 1943, two weeks before it was sighted by the KENTUCKIAN.
---
FOLLOWING PAGES ON THE SAME ARTICLE