SHIPS HIT BRITAIN 239 * - A B C
33)BRITISH MARINER U-123
---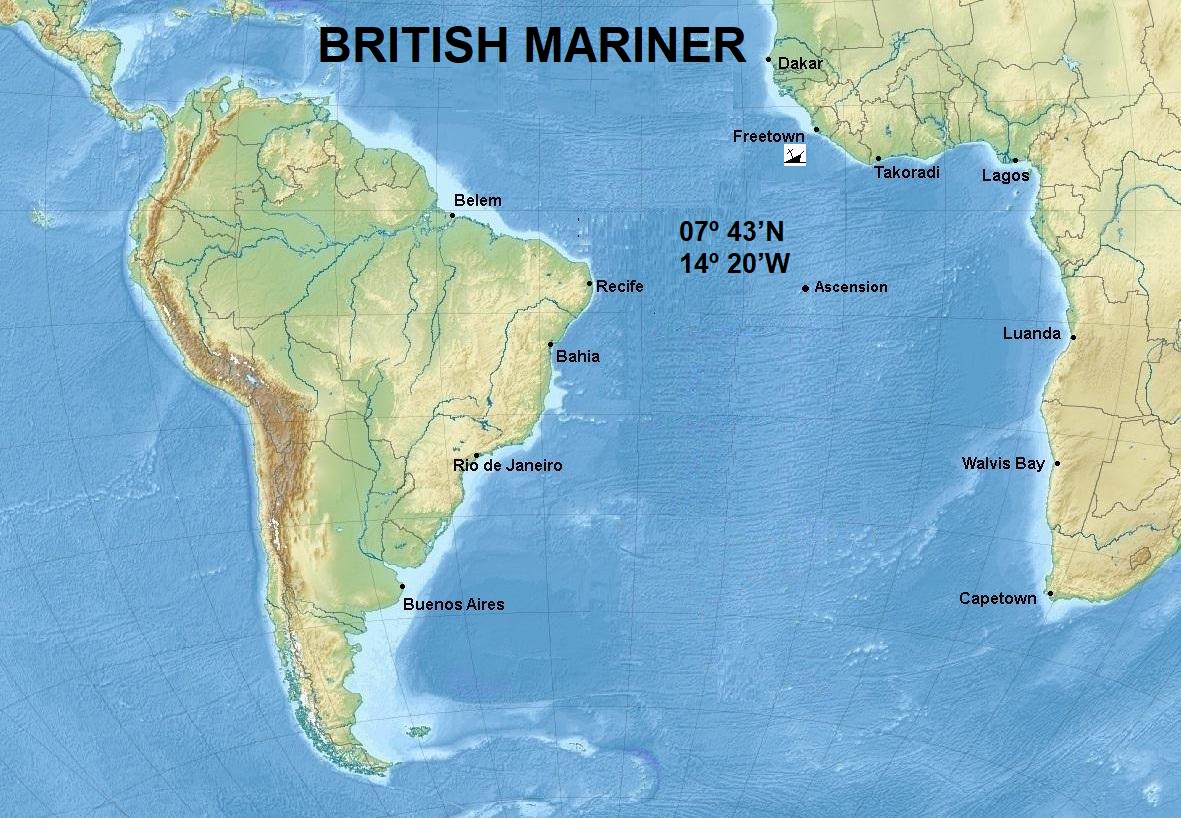 ---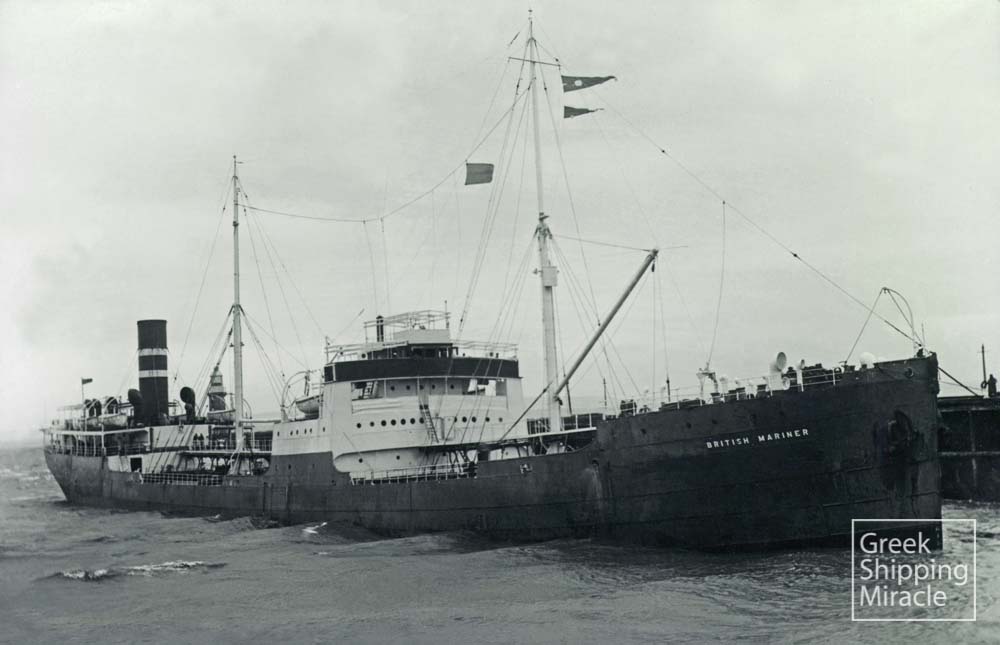 ---
Photo. http://www.tynebuiltships.co.uk/B-Ships/britishmariner1922.htmlg
Courtesy of Greek Shipping Miracle
---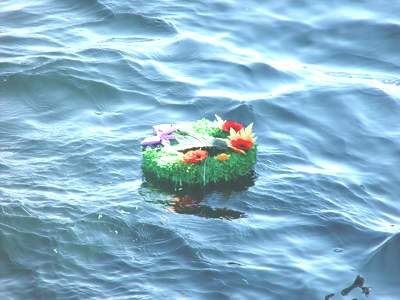 ---
Built 1922
---
Tonnage: 6,996 / 10, 722 tons
---
Cargo Ballast
---
Route. Freetown - Curaçao
---
Sunk 20 OCT 41 by U–123 in position 07º 43' N 14º 20' W
---
3 Dead
---
46 Survivors
---
At 05.54 hours on 20 Oct 1941, U-126 attacked a small convoy of two tankers and one escort about 80 miles southwest of Freetown and fired one torpedo at each tanker from a distance of 400 meters. The first torpedo struck the British Mariner aft of the mast in the engine room. The propulsion of the second torpedo failed and it sank to the bottom. Bauer immediately fired a third torpedo, which was a surface runner and missed. The U-boat tried to follow the second tanker, but was chased away by the escort and later by an aircraft.
---
The British Mariner (Master Henry Beattie) was abandoned by her crew, but was later reboarded and towed to Freetown by the Dutch tug Donau and HMS Hudson (W 02) (Master B.C. Weltevreden), arrving on 22 October. Three crew members were lost. The master, 44 crew members and three gunners were picked up by the British tug and landed at Freetown.
---
The tanker was declared a total loss and transferred to the Ministry of War Transport (MoWT), which used her as oil hulk in Freetown harbour. It was planned to scuttled the hulk off Freetown in 1946, but she was bought by the salvage company W.E. Rippon & Son and 1948 renamed Tex-Africa. Broken up at Savona in April 1951.
---
By https://uboat.net/allies/merchants/ship/1173.html
---
FOLLOWING PAGES ON THE SAME ARTICLE