- D E F
32)EMPIRE NOMAD MoWT U-159
---
---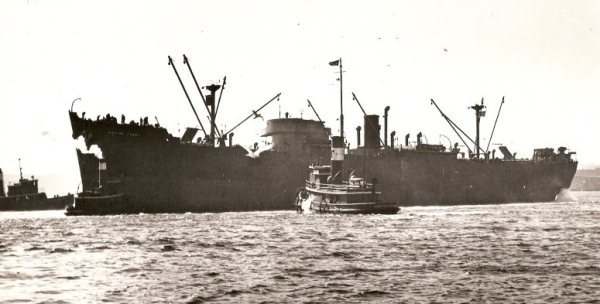 ---
Sister ship Empire Comet. Photo www.uboat.net
---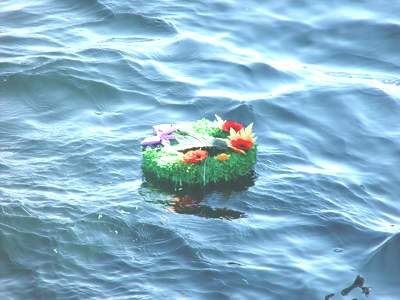 ---
Built 1942
---
Tonnage 4,291 / 7,167 tons
---
Cargo: Ballast
---
Route: Beirut - Durban - Trinidad - New York
---
Sunk 13 OCT 42 by U-159 on pos. 37º 50"S 18º 16"E
---
10 Dead
---
44 Survivors
---
Completed in February 1942 for Ministry of War Transport (MoWT)
---
At 13.37 hours on 13 Oct 1942 the unescorted Empire Nomad (Master John Thomas Nelson) was hit between the bunker and the boiler room by one torpedo from U-159 while zig-zagging at 10 knots about 230 miles south of Cape Point, Cape Colony. The ship stopped immediately without power because the engine room was flooded, but was nevertheless missed with the first two coups de grâce at 13.55 and 14.05 hours. She even remained afloat with only a slight list to port after being hit on the starboard side under the bridge by a coup de grâce at 14.08 hours. One lifeboat had been damaged by the first explosion, so the crew of 45 men and eight gunners (the ship was armed with one 4in, one 20mm and four machine guns) began to abandon ship in the three remaining boats with some difficulties due to rough seas.
---
The master and both wireless operators remained behind to send a radio message on the emergency wireless set and these three men and three other crew members were lost when the ship immediately sank by the bow after being hit on the port side in #2 hold by a third torpedo at 14.46 hours. The U-boat then surfaced and questioned the survivors, providing them with the course and distance to the nearest land and bandages for two injured crew members after the Germans were asked for it. However, one of the injured men died of burns and exposure in the lifeboat on 14 October and was buried at sea.
---
The three lifeboats were separated during a gale in the afternoon. The 19 survivors in the boat of the chief officer were picked up after three days by the British steam merchant Tynebank and landed at Rio de Janeiro. The 14 men in the boat of the third officer were picked up by HMAS Norman (G 49) (Cdr H.M. Burrell, RAN) shortly after they had sighted the coast of South Africa on 21 October and landed at Capetown. On 17 October, the boat of the second officer sighted a large American freighter but their smoke floats failed and they were not seen. On 23 October, the Panamanian motor tanker Elisha Walker picked up its 13 occupants after she was directed to the lifeboat by an aircraft and landed them at Capetown on 24 October.
---
By https://uboat.net/allies/merchants/ship/2268.html
---
---
Survivors from Empire Nomad are rescued by HMAS Norman G-49. Photo SOUTH ATLANTIC OCEAN. 1942. THE DESTROYER HMAS NORMAN RESCUING SURVIVORS FROM A SUNKEN MERCHANT ... | Australian War Memorial (awm.gov.au)
---
FOLLOWING PAGES ON THE SAME ARTICLE