SHIPS HIT BRAZIL 33 - BRAZILIAN SHIPS LOST
26)PEDRINHAS U-203
---
---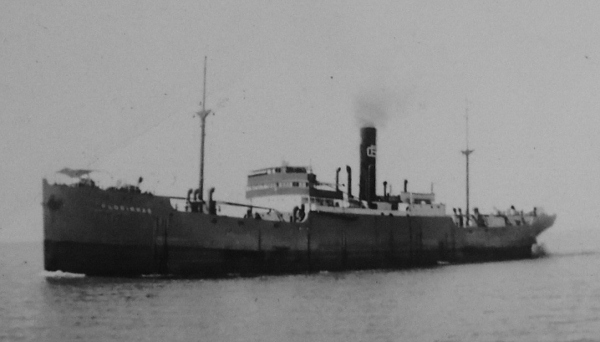 ---
Photo Pedrinhas (Brazilian Steam merchant) - Ships hit by German U-boats during WWII - uboat.net by courtesy of Edson de Lima Lucas
---
---
Built: 1935.
---
Tonnage: 3,666 tons
---
Cargo: Cotton and Castor Oil.
---
Sunk 26/Jun/1942 by U-203 on pos. 23º07"N 62º06"W
---
0 Dead.
---
44 Survivors, including 4 gunners.
---
Merchant Pedrinhas was a steamer with 3 666 ton of registry. Owned by CC of Pernambuco, built in England in 1935. She had departed Recife and headed New York harbor, under Master Ernesto Vidal. On 26/Jun/1942 she was torpedoed and sunk in North Atlantic on position 23º 07'N 62º 06'W.
---
Before sinking, the crew composed by 44 men abandoned the ship in orderly fashion, boarded several life boats and managed to get away from the ship in the moment she heeled over and plummeted beneath the waves. The men were adrift in the ocean for 84 long and excruciating hours until they were rescued by one ship from US Navy and landed safely at San Juan Puerto Rico.
---
FOLLOWING PAGES ON THE SAME ARTICLE