SHIPS HIT BRAZIL 33 - BRAZILIAN SHIPS LOST
18)GONÇALVES DIAS U-502
---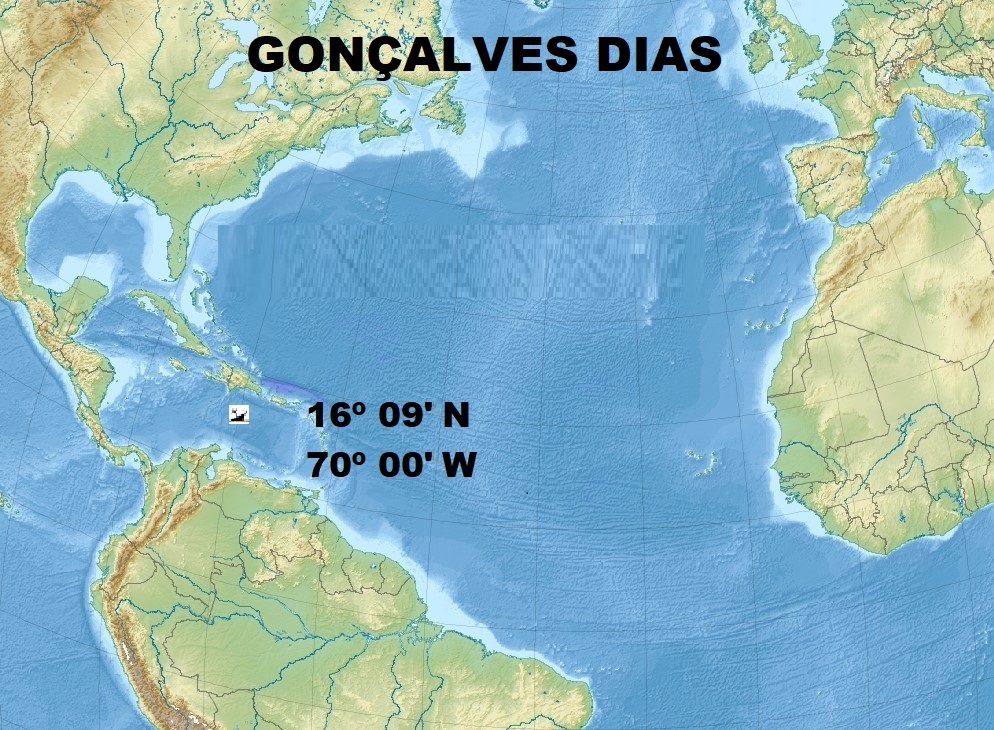 ---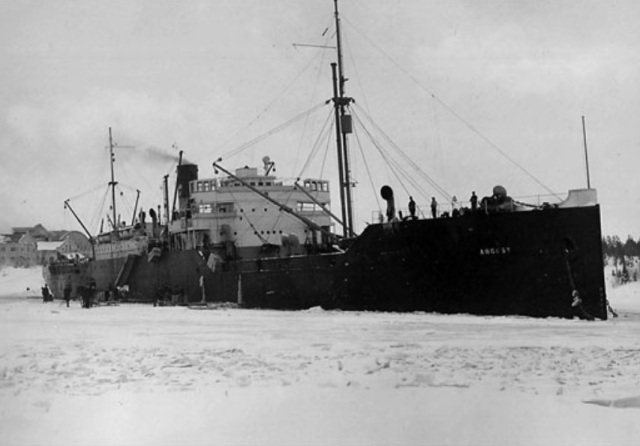 ---
Gonçalves Dias seen as Argosy. Photo. http://www.navioseportos.com.br/site/index.php/uteis/biblioteca-digital/navios/16-goncalves-dias-1920
---
---
Built: 1920
---
Tonnage: 4,996 / 7,650 tons
---
Cargo: Coffee
---
Sunk 24 May 42 by U-502 on pos. 16º 09"N 70º 00"W
---
6 Dead
---
46 Survivors
---
In May 1942 the second torpedoing verified with the merchant Gonçalves Dias, incorporated to the Brazilian Lloyd merchant fleet in 1940 acquired from an American owner. She displaced 4996 tons and was built in 1920. She sailed from Recife bound to new Orleans and her master was João Batista Gomes and the ship was loaded with coffee when was sunk south of Mona passage at the coordinates 16º 09"N 070º 00"W at the Antillean sea 09:00 am on the 24th of may 1942. Two torpedoes sealed the fate of the steamer, hit twice within a few seconds interval. The attacker was not noticed by the crew and upon the impacts; the vessel began listing to starboard, bow sinking. Master João Batista ordered to abandon ship.
---
SOS could not be sent once power had been lost and radio room was damaged. Only two lifeboats were lowered at portside. As the ship listed heavily to starboard the use of lifeboats rendered useless. Within a range of one mile a submarine conning tower loomed whilst she came closer until reaching a distance of 50 yards. When in audible conditions, 4 Germans appeared and one of them spoke in English with strong German accent, inquired the survivors about the name and nationality of the ship departure port and destination.
---
Once questions were answered, the Germans gave direction to nearest land. Done that, they went down the sub that quickly submerged and disappeared. Steamer Gonçalves Dias given the nature of the damage sank in seven minutes. Survivors remained adrift for more than 30 hours roaming aimlessly on the waves, clinging to a string of hope when finally were located and fished out by American F. J. Luckenbach, which landed them at Key West, Florida on 30/May . Out of 52 crewmen, 6 were lost. The steamer was armed with a 120 mm gun emplacement manned by four gunners. All managed to survive.
---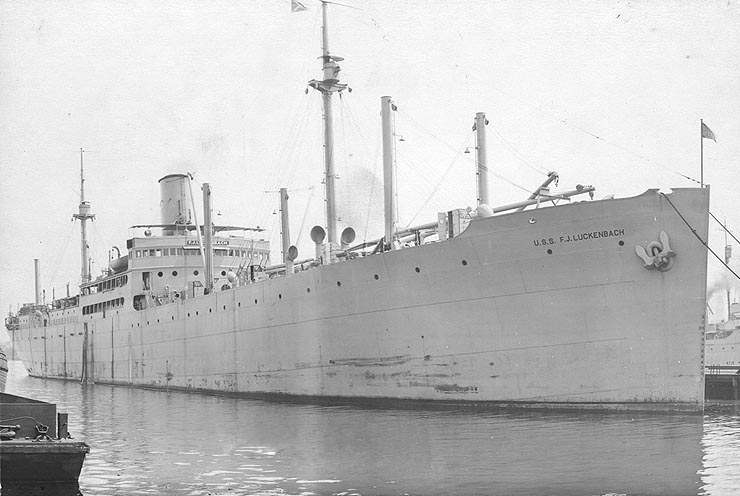 ---
Above USS F J Luckenbach Photo https://en.wikipedia.org/wiki/USS_F._J._Luckenbach_(ID-2160)#/media/File:USS_F._J._Luckenbach_(ID-2160)_in_port.jpg
---
FOLLOWING PAGES ON THE SAME ARTICLE