SHIPS HIT BRAZIL 33 - BRAZILIAN SHIPS LOST
15)CAMPOS U-170
---
---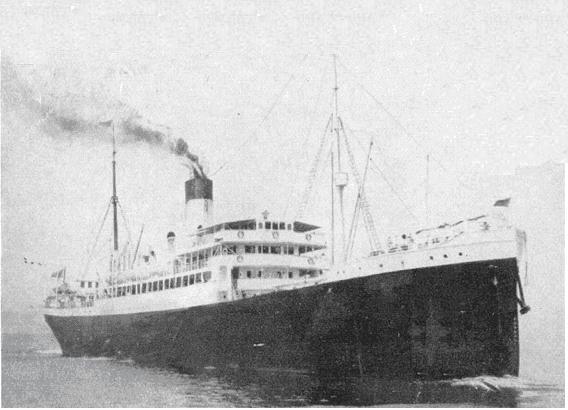 ---
Photo. https://pt.wikipedia.org/wiki/Campos_(navio)#/media/File:Campos_ss_1895.jpg
---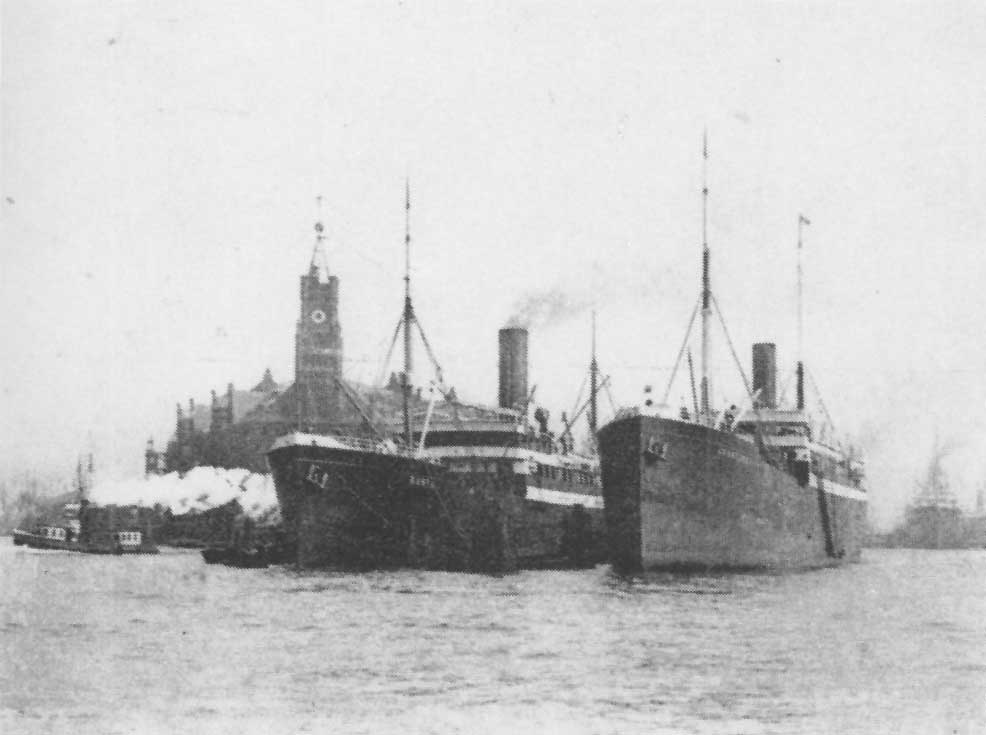 ---
Campos, right seen as Asuncion. Picture by www.histarmar.com.ar
---
---
Built: 1894
---
Tonnage: 4,663 tons
---
Cargo: Ballast
---
Sunk 23 OCT 43 by U-170 on pos 25º07"S 45º40"W
---
12 Dead
---
51 Survivors
---
Merchant Campos was the last Brazilian ship to be sacrificed during the war. Ex German Asunción, build 1894. With 4663 tons she was arrested by Brazilian government for occasion of the World War One. The old, rusty and smoking ship was sailing independently and unescorted when received one fatal impact by a torpedo which sank her.
---
She had departed Rio de Janeiro outbound for the port of Rio Grande in the state of Rio Grande do Sul. His master was Mario Gama. At 08:10AM on October 23rd 1943, when off the island of Alcatrazes, in the state of Sao Paulo, 20 miles from the coast, POS. 24º 42"S 045º 45"W, she was struck by one violent explosion at starboard side bow which blew up the foredeck and knocked out the radio room.
---
Facing the imminent sinking, the crew acted swiftly and lowered 4 lifeboats but two of them were shattered by the propellers still churning. In the panic some of the crew at the machine room, hastily abandoned their quarters before securing the engines, when one lifeboat was dragged into the propellers wake and was literally mowed. When the remaining survivors still shocked with the horrific scene managed to jump into the lifeboat, a second torpedo hit the already hapless ship 15 minutes after the first impact, this time at portside bow.
---
Minutes elapsed when the assailant emerged very close to the scene and resembling to the survivors as being one IX-D type. The sub remained in the vicinities for some moments and submerged. One lifeboat made ashore at Santos as the other reached the island of Sao Sebastiao. 12 out of 63 crewmembers perished in the last tragedy involving Brazilian Merchant Navy in the war.
---
FOLLOWING PAGES ON THE SAME ARTICLE