SHIPS HIT BELGIUM 3 - BELGIAN SHIPS LOST
3)MOKAMBO U-515
---
---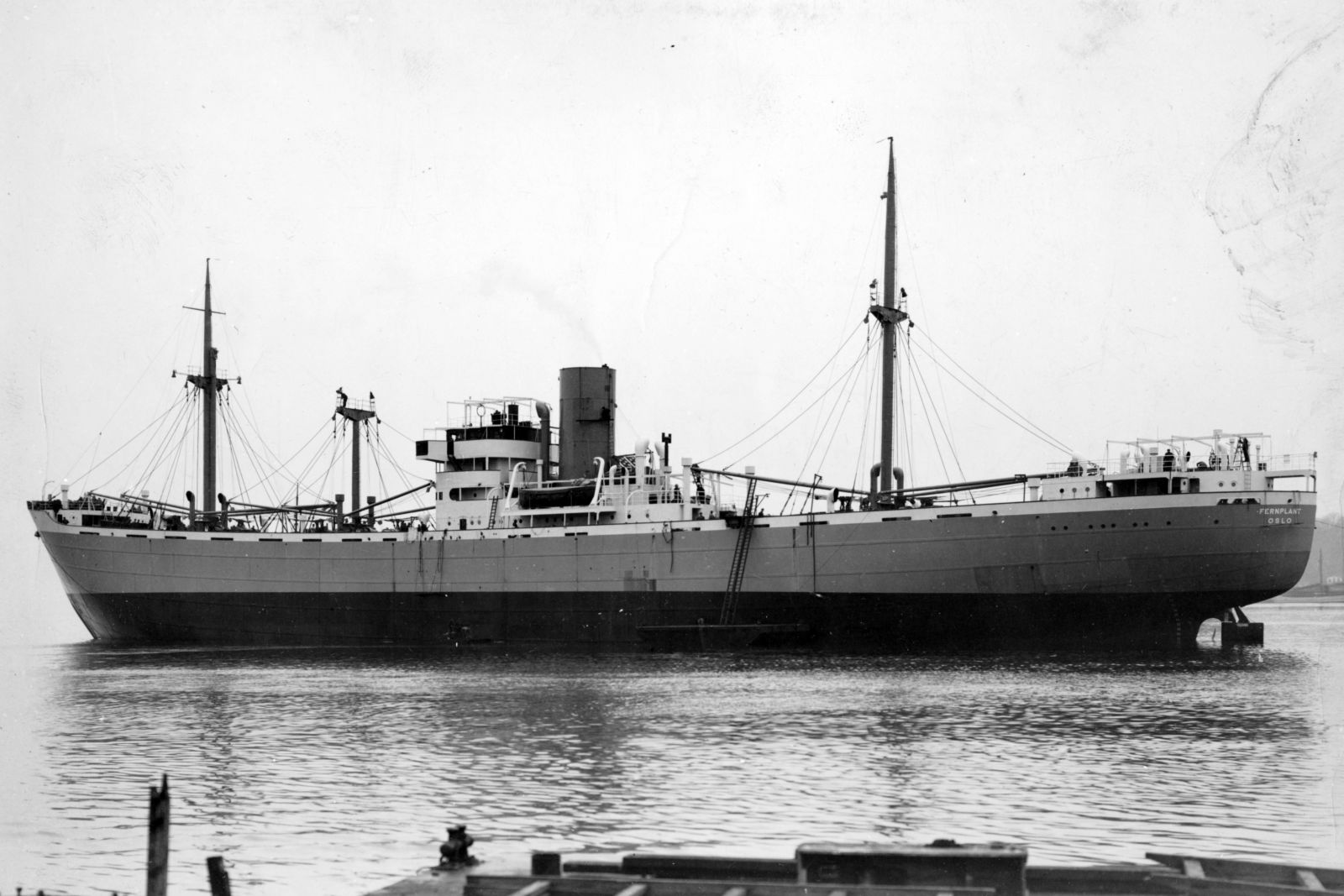 ---
Photo kindly sent by Bjoern Pedersen
---
---
Built 1938 as Norwegian Fernplant
---
Tonnage 4,996 / 8,500 dwt
---
Cargo: 2000 tons of cotton, 2000 tons of copper, 1520 tons of palm kernels, 1139 tons of palm oil, 440 tons of copal and 38 tons of wolframite.
---
Sunk 1 MAY 43 by U-515 on pos. 07º 40'N 14º 05'W.
---
0 Dead.
---
57 Survivors.
---
At 05.40 hours on 1 May 1943, U-515 attacked the convoy TS-37 for a second time about 75 miles southwest of Freetown and fired three single torpedoes. The first hit the City of Singapore after 1 minute 8 seconds in the stern and the ship was observed to burn fiercely before she sank. The second torpedo hit the Mokambo after 1 minute 5 seconds and set her on fire.
---
The third torpedo hit after 35 seconds the Clan Macpherson, which began to sink by the stern.The Mokambo (Master E. Huys) was badly damaged, but remained afloat. The ship was towed to Freetown roads by the tugs HMS Aimwell (W 113) and Onana, but capsized on 2 May and sank. Two men were injured of the crew of 57. (27 Belgians, 16 Congolesians and 8 British) and six gunners.
---
By Mokambo (Belgian Motor merchant) - Ships hit by German U-boats during WWII - uboat.net
---
FOLLOWING PAGES ON THE SAME ARTICLE