ROYAL NAVY SOUTH ATLANTIC COMMAND - ROYAL NAVY J K L M 14 SHIPS
13)MOTOR LAUNCH
---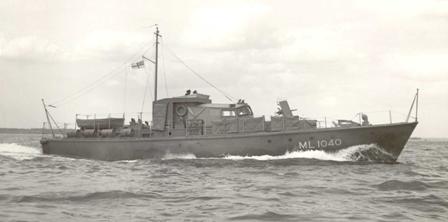 ---
FAIRMILE A TYPE
---
Displacement: 57 tons, not including armament and equipment.
---
Length: 110 ft
---
Beam: 17,5 ft
---
Draught: 4,6 ft
---
Propulsion: 3 Hall-Scott Defender V12 petrol engines 600 hp
---
Armament: one 3-pounder Hotchkiss gun one pair of 0.303 in. Lewis machine guns. 12 depth charges
---
Complement: 16
---
Speed: 25 kts
---
Range: 600 miles
---
The Fairmile launch Motor A was a type of Motor Launch designed by Fairmile Marine for theRoyal Navy.
---
Shortly before the Second World War the British industrialist Noel Macklin submitted to the BritishAdmiralty an innovative plan for the series production of a motor launch. The launch design used prefabricated parts, which allowed various small manufacturers, such as furniture and piano manufacturers, to produce the individual components.
---
These components could then be assembled in separate shipyards. The hull was to be made of double diagonal mahogany planking with plywood frames divided into nine watertight compartments.
---
In July 1939, two months before the outbreak of war, the Admiralty awarded Macklin a contract to build twelve Type A Fairmiles.
---
While based Freetown ML 282 rescued the master, 38 crewmembers and eight gunners of the British merchant Matadian, sunk 24 Mar 44 by U-66 in pos. 05º 07'N 04º 07'W and transferred them to ML 1016 which landed them at Lagos. Matadian was loaded with a cargo of 5380 tons of palm oil.
---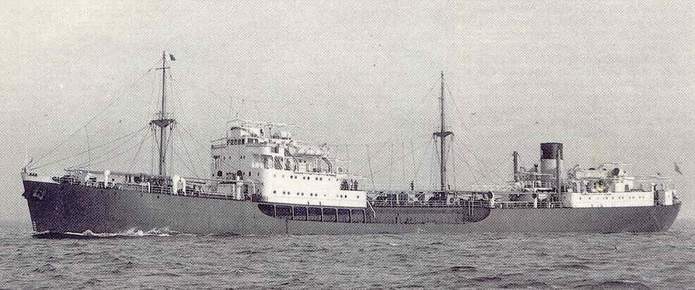 ---
British ship Matadian. Photo. www.shipnostalgia.com
---
OTHER ARTICLES YOU MAY FIND SIMILAR