ROYAL NAVY SOUTH ATLANTIC COMMAND - ROYAL NAVY J K L M 14 SHIPS
11)MOTOR LAUNCH
---
---
---
FAIRMILE B TYPE
---
Displacement: 85 tons
---
Length: 112 ft
---
Beam: 18,3 ft
---
Draught: 4,10 ft
---
Propulsion: Two 650 bhp (480 kW) Hall-Scott Defender petrol engines
---
Armament: (for 1940 Sub Chaser) 1 x 3-pdr Mk I gun 1 x twin 0.303 in machine guns, 12 depth charges
---
Complement: 16 (later increased)
---
Speed: 20 kts
---
Range: 1500 miles
---
While the Type A had been designed entirely by Fairmile, the Type B design had come from Bill Holt of the Admiralty based on the lines of a destroyer hull and the detailed design and production was taken on by Fairmile.
---
Like all their designs it was based on total prefabrication so individual components could be contracted out to small factories for production and these arranged as kits that would be delivered to various boatyards for assembly and fitting out.
---
Altogether approximately 650 boats were built between 1940 and 1945. Like the A Type, the B Type were initially intended as submarine chasers, so the boats were fitted with ASDIC (sonar) as standard. Their main armament initially reflected their anti-submarine focus, with 12 depth charges, a single Hotchkiss 3-pounder gun aft, and one set of twin 0.303-in machine guns. The specifications given are for the original 1940 British version.
---
As the war moved on, the vessels were adapted to other roles and the armament was modified and upgraded such as the replacement of the 3pdr with one or more 20 mm Oerlikon cannon. Some boats were configured as Motor Torpedo Boats.
---
At Freetown ML 302 joined by ML-2771 rescued the master, 101 crew members and eight gunners that washed up at Cape Mount, Liberia and landed them at Freetown. They were crewmembers of British merchant Kumsang sunk 30/09/42 by U 125 on pos 04º 07'N 13º 40'W. Kumsang was loaded with 7000 tons of general cargo.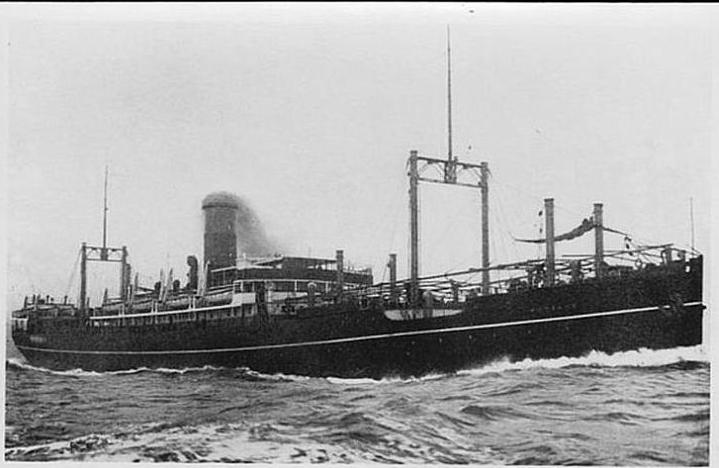 ---
Sister ship Kutsang. Photo. www.photoship.co.uk
---
OTHER ARTICLES YOU MAY FIND SIMILAR